What:  SlimFest oNe – a celebration of the world's most dangerous guitar player featuring magical jam sessions and performances from Butch and Rory Hancock, Carolyn Wonderland, Jitterbug Vipers, Ghost Along the Brazos, Alan Munde and more.

Where: The Boathouse, Terlingua, Texas.

When: Feb. 11-14, 2016

How can I get Tickets?:  Click HERE.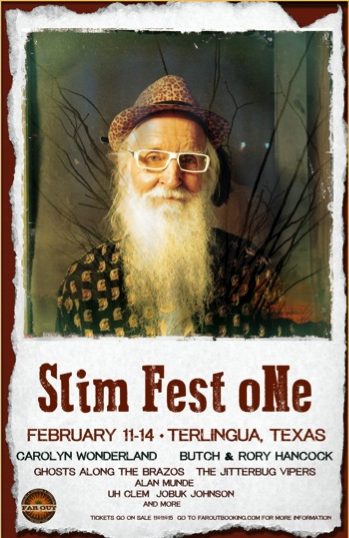 I figure it was about 20 years ago when one of my guitar buddies told me about Slim Richey's birthday party Continue reading "SlimFest One – Slim Richey party in Terlingua"