My view of the Terlingua Green Scene this year was limited, although I did get to watch the parade.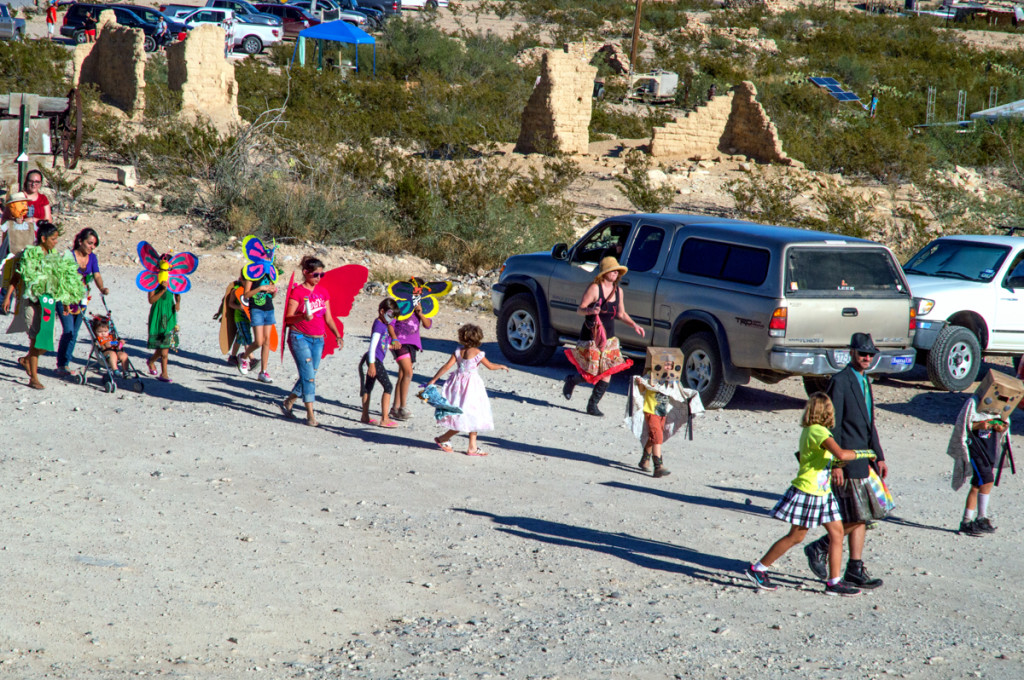 There were demonstrations of sustainable lifestyle strategies, lots to eat, and interesting costumes. There was also a celebration of Mark Kneeskern at the Starlight – really, the whole town – art auctions, dancing, and hugging.
Meanwhile, I played about 8 hours of blues at the Boathouse. From 1:30 til 3:30, Trevor Hickle, Ted Arbogast and I did a song-swap, guitar army style. Later, Moses Martinez and I did our blues thing, Alex Whitmore sat in and did a few songs, and then Moses had to go to the Starlight to play with the Jim Keaveny Experience- but the Boathouse was packed.
So, Trevor Hickle and I played for another couple of hours. People danced. We toasted Glen and Mark.
According to a little brown girl who would know, the benefit/auction raised almost $7K for the community garden.