The 1st Terlingua Microbrew and Music festival was held yesterday, 3/29/14, at the pavilion behind Delia's store in Terlingua.
It was a day of sunshine, music, beer, and community.
Like the original Chili cook-off, SXSW, and the Kerrville Folk Festival, this event started out slow- which worked out great for the lucky ones who attended.  Stand-out music sets were provided by Trevor Reichman and Chase Peeler and Alex and Marti Whitmore, George Goss, Jeffro Greasewood, Charley Maxwell, Clayton Drinkhard, Neil Trammel, Webster, Mark Lewis, Shirley Bird, Marshall (Dammit) Spires, and several others.
There was plenty of parking, lots of room on the dance floor, and Big Bend Brewing Company provided the beer- the IPA was perfect for a hot day of music.  The only thing in short supply was Scotty's brisket, which went WAY too fast.
After the show was over, Jeff and a few others sat around discussing how to make the next show even bigger and better.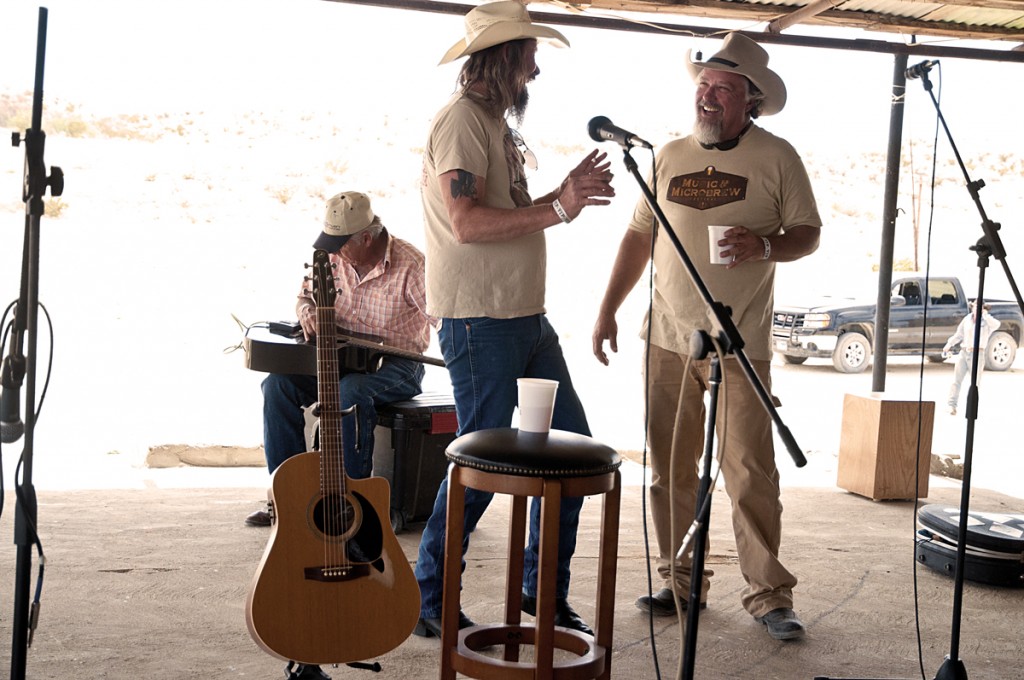 Continue reading "1st Terlingua Microbrew and Music Festival"