It could have been just another late-afternoon pickin' circle at George and Anita Goss' house. Alton and Sue Watson, George Goss, Jim Keaveny, Roger Moon, Johnny Mississippi, and Dustin Diosdado sang and played. I played along on the Melodica.
There was beer, wine, tamales, chips and salsa, the makings of a campfire and a fine sunset to enjoy along with the music.
Songs and laughter echoed off the mountains, dogs were underfoot, and George and Anita's daughter played and sang along.
Just another pickin' circle except for the massive cameras, the film crew from L.A. and New York, and the microphones- lavs, an AT 2020, and a couple of shotgun mics. (scroll down for more…)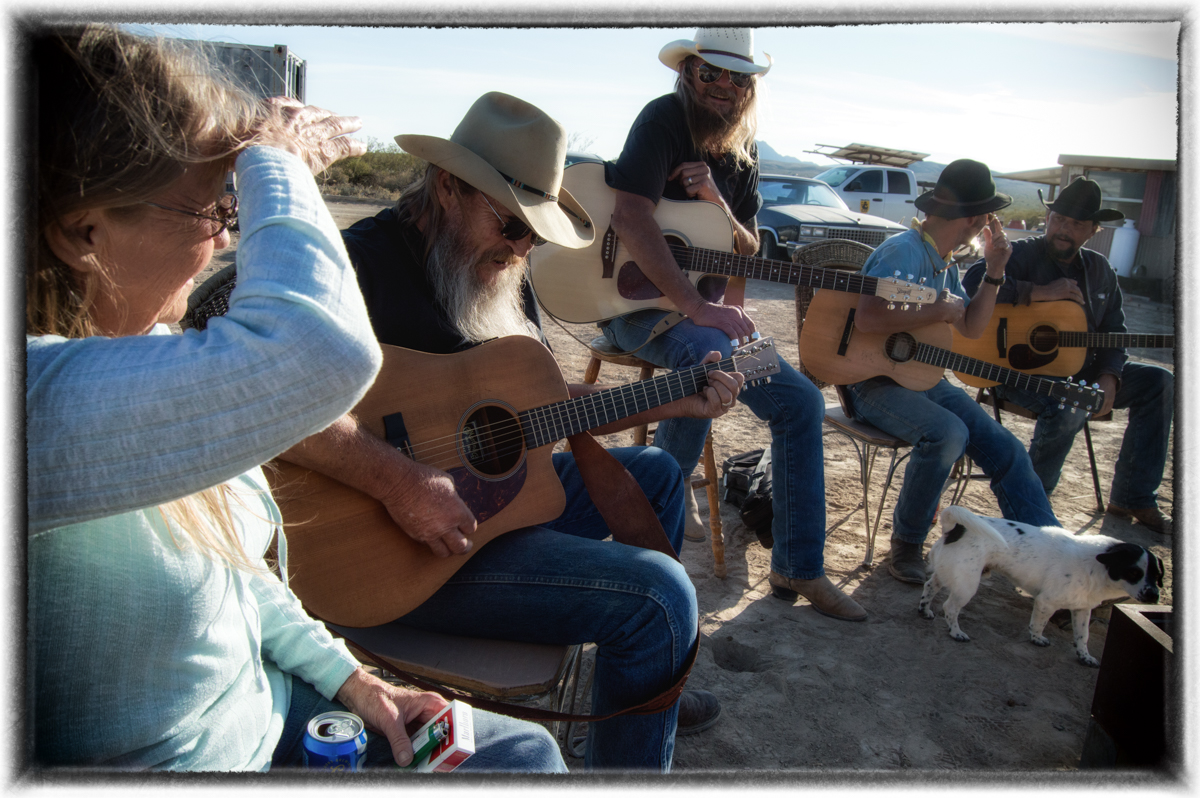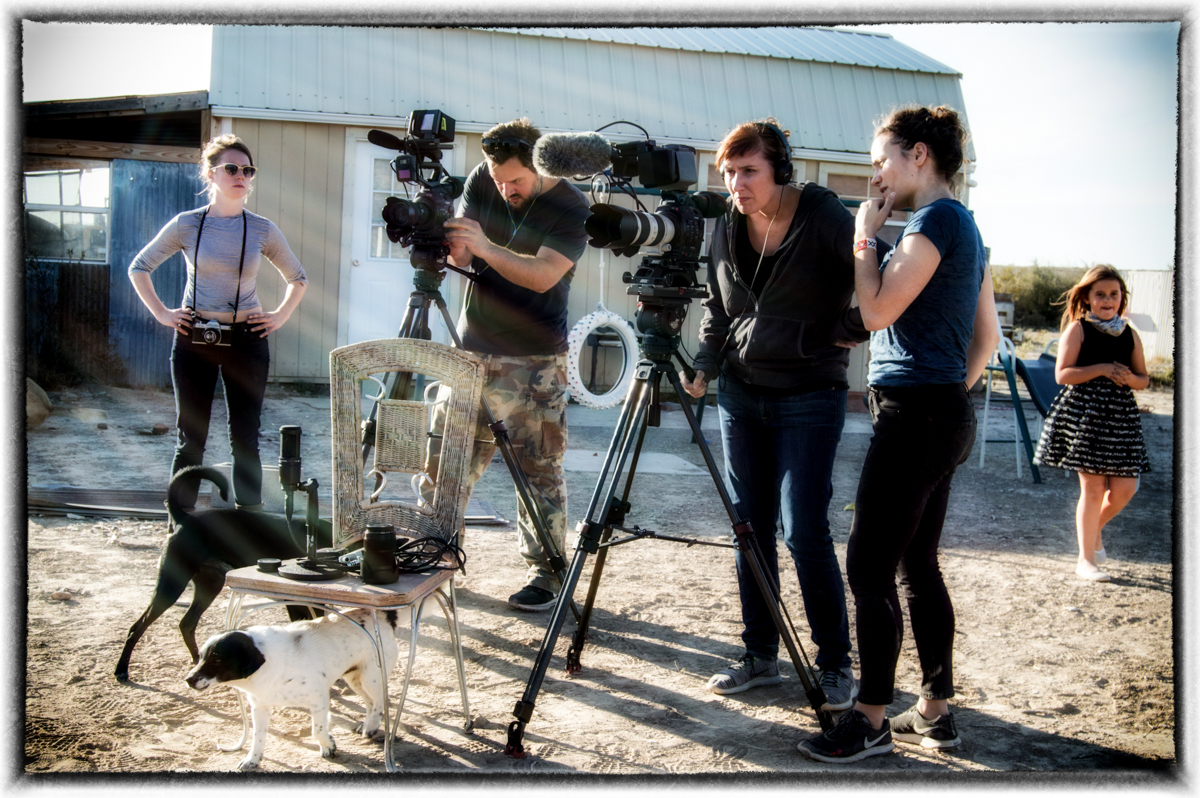 Continue reading "Hollywood Terlingua – Music Documentary Part 1"