Monday, June 5, 2017 – Butch Hancock art show in Terlingua.
I would have been there anyway, as it turns out I was booked to play a "Blue Monday" show at the Starlight that night anyway, so, with guitars and camera…
A lot of people who showed up for Butch's show- some of whom have known Butch a long time- didn't know he was an artist. He's also an architect, record label head, playwright, actor, songwriter, performer, river guide, and, I suspect, anything else he wants to be. You don't meet many real polymaths in real life. Butch is one.
A polymath (Greek: πολυμαθής, polymathēs, "having learned much") is a person whose expertise spans a significant number of different subject areas; such a person is known to draw on complex bodies of knowledge to solve specific problems.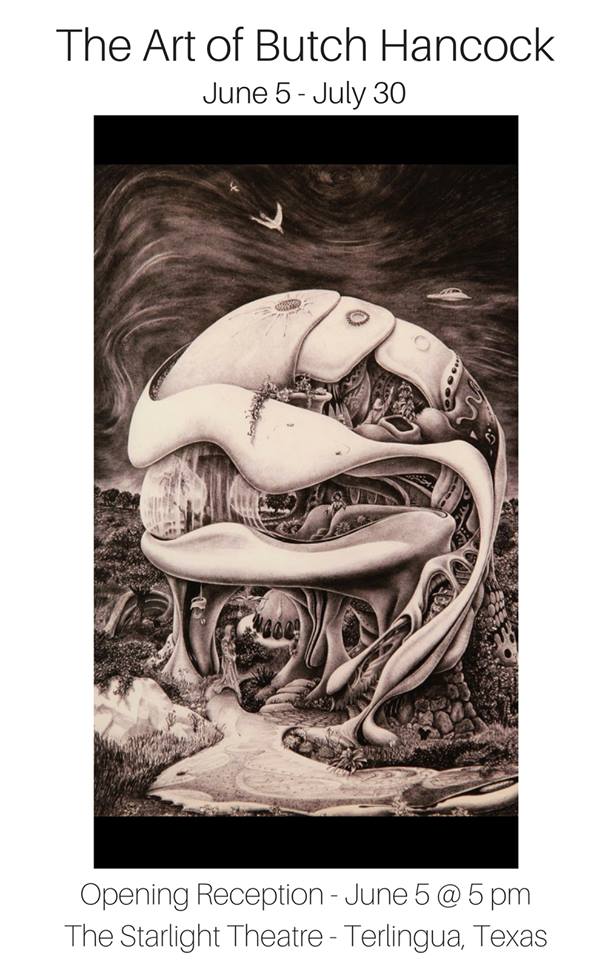 After sound check but before the restaurant opened, Butch was showing me around. There's a photo he took on Hallowe'en in 1985 on 6th Street in Austin – the photo is pretty amazing, but the way Butch took it is, to me, even more amazing. Continue reading "Butch Hancock Art at the Starlight Theatre"