Terlingua is populated with poets with acoustic guitars.
Take a stroll along the porch near the ghost town on any warm day, and you'll see and hear guitars, fiddles, banjos (ugh), and hear voices united in ragged or heavenly harmony.
You might think that's what Terlingua music is all about.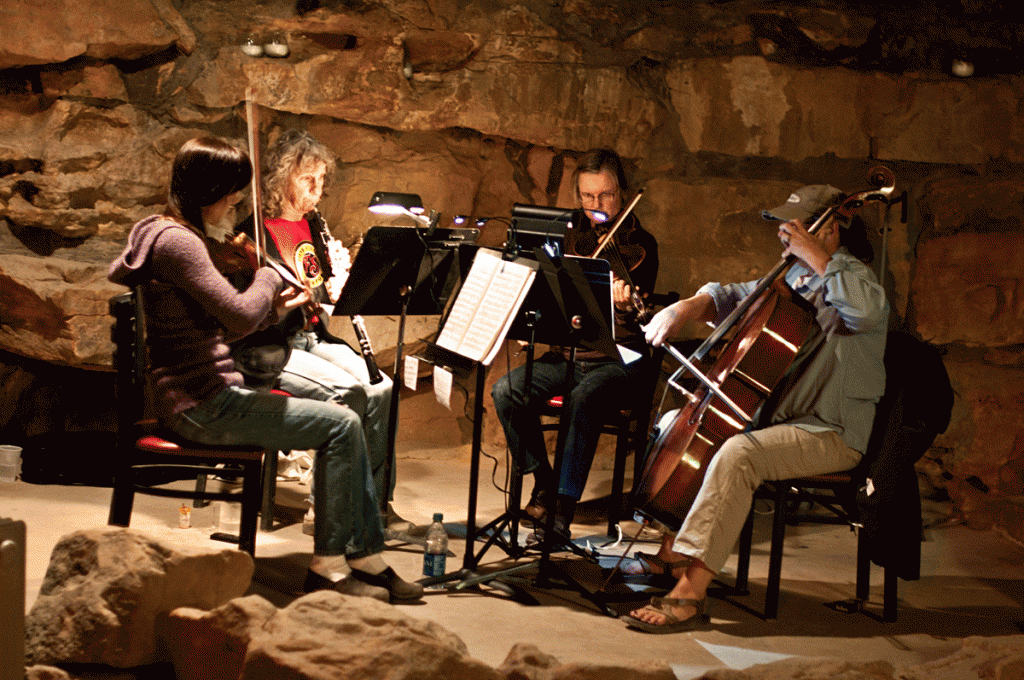 Yesterday, 2/28/13, my pickin' buddy Charlotte Teer-Egerton invited me to attend a rehearsal of the classical quartet that is playing at La Kiva tonight.
They're doing a presentation of Brahms and a Beethovan, with a surprise encore. Continue reading "Culture in the Cave Room. Classical music in Terlingua."