The Road to Austin and Doug Moreland and the Flying Armadillos – this week in Terlingua.
I've said that "everything comes to Terlingua if you just wait long enough."
Sometimes you don't have to wait long at all.
Gary Fortin brought his amazing movie, "The Road to Austin," to Lajitas last Wednesday.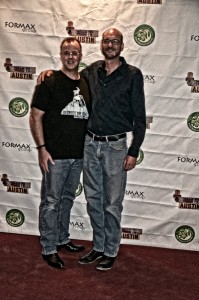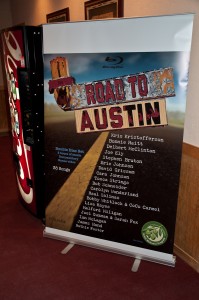 The movie starts out with a brief history of Texas music, then morphs into the story of a concert held in Austin.  Stephen Bruton was music director of the concert. A few months before the concert, Stephen was diagnosed with inoperable cancer. He heroically did a fine job producing the concert with Gary, but by the night of the show he was very ill and weak. Continue reading "The Road to Austin – Doug Moreland – Terlingua."