The Viva Terlingua Film – Music – Photography festival will be held in Terlingua and Lajitas, Texas, August 14-17.
The first annual Viva Terlingua Festival is all about potential. I looked around at the gorgeous Lajitas Golf Resort and the Starlight Theatre, just 12 miles apart, and realized that they'd both be absolutely empty in mid-August.
What an opportunity! It's usually cooler in Terlingua than it is in Austin in the summer. There are accommodations for any budget: You can get a luxurious suite at the resort for less than a hundred bucks, park your RV with full hook-ups, or pitch your tent at the RV park for $25/night.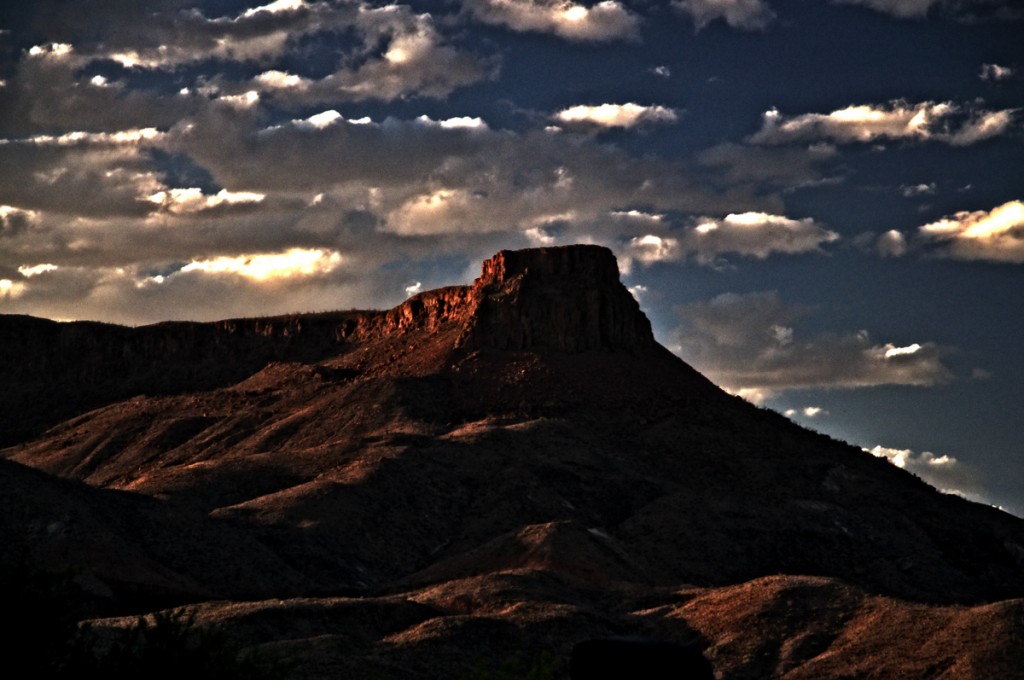 That gives you access to a huge air-conditioned space to hang out in, a big, cool pool, internet access, and some of the most amazing scenery on the planet.
After talking to the management at Lajitas Golf Resort and the Starlight Theatre, it became obvious that what I needed to do was throw a party.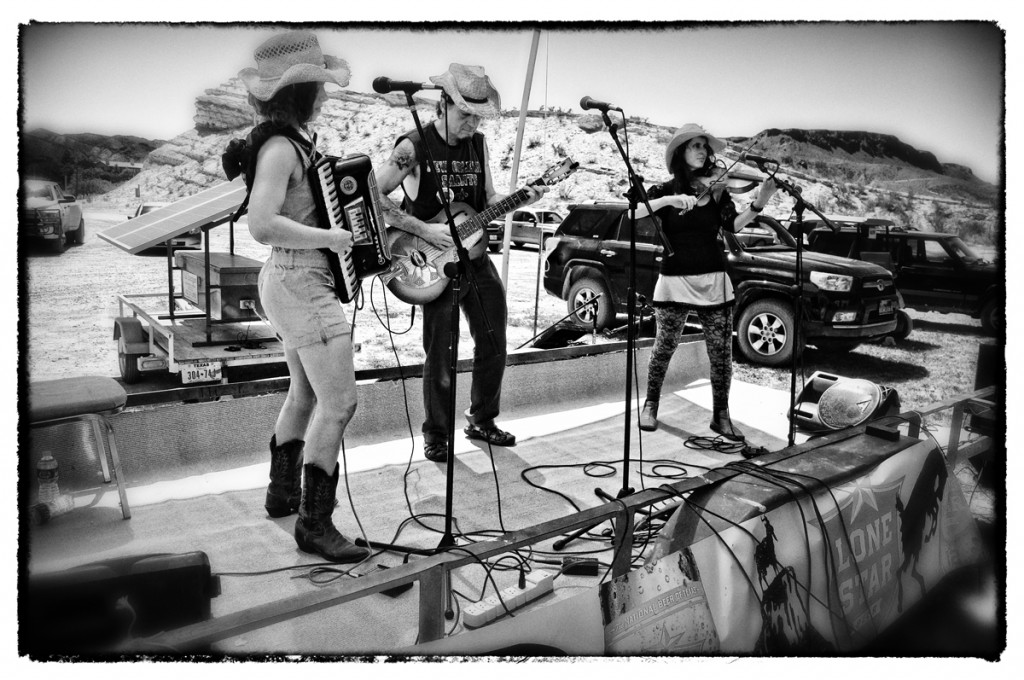 Who to invite?
I've noticed that the people who "get" Terlingua tend to be artists, musicians and film-makers, and the people who love what those artists produce. Talking and planning with my informal advisory council, which includes several musicians, a couple of noted film-makers and a rock-star photographer, we decided that we'd put on a party and invite people like ourselves. People who live their lives like art and make art like they live.
When you enter one of the contests, you'll be part something exciting. You'll also be in the running to win cash and prizes, and the winners will have serious bragging rights. There can be only one 1st place winner in your category at the 1st Viva Terlingua Festival. Ever.
If you're a lover of music, photography, film—or if you just enjoy hanging out with creative people in a stunningly beautiful place—the Viva Terlingua Festival is going to feel like home to you.
What is this Viva Terlingua Festival?
Four days of music, film and photography.
There's a songwriting contest, a photography contest, and a short film contest.
Here's the deal:  This is the first Viva Terlingua Festival, so we're flying by the seat of our pants – making it up as we go along.
We want you to be part of this, so we made it cheap and easy.
1.  You can enter a song in the songwriting contest for $10, if you hurry. You can enter your photograph in the photography contest for $10, that's the "early bird special."  You can enter your film for as little as $10, if you enter right now.
2. We've made a killer deal with Lajitas Golf Resort. This is a luxury resort with the #1 golf course in Texas and luxurious cowboy-chic rooms.  2 swimming pools.  Restaurant, bar and movie theatre.  Festival attendees get rooms for $99/night (normally about $250). You can also camp at the Maverick RV park – RV or tent – from $25/night.  They've got full hook-ups and a huge pool.
3. Bracelets to get you into all the music shows and film screenings over all four days are just $10- if you order now.
4. You'll want to be here just for the networking- Grammy award winning songwriters, successful film-makers, rock-star photographers…
5.  And, it's all in Terlingua and Lajitas. If you've been here, you know what I mean. If you haven't, be prepared for a surprise. Big Bend National Park, Big Bend State Park, Mexico, river trips, great restaurants, vibrant live music scene, amazing vistas, huge skies and stars that go on forever… and the Viva Terlingua Festival!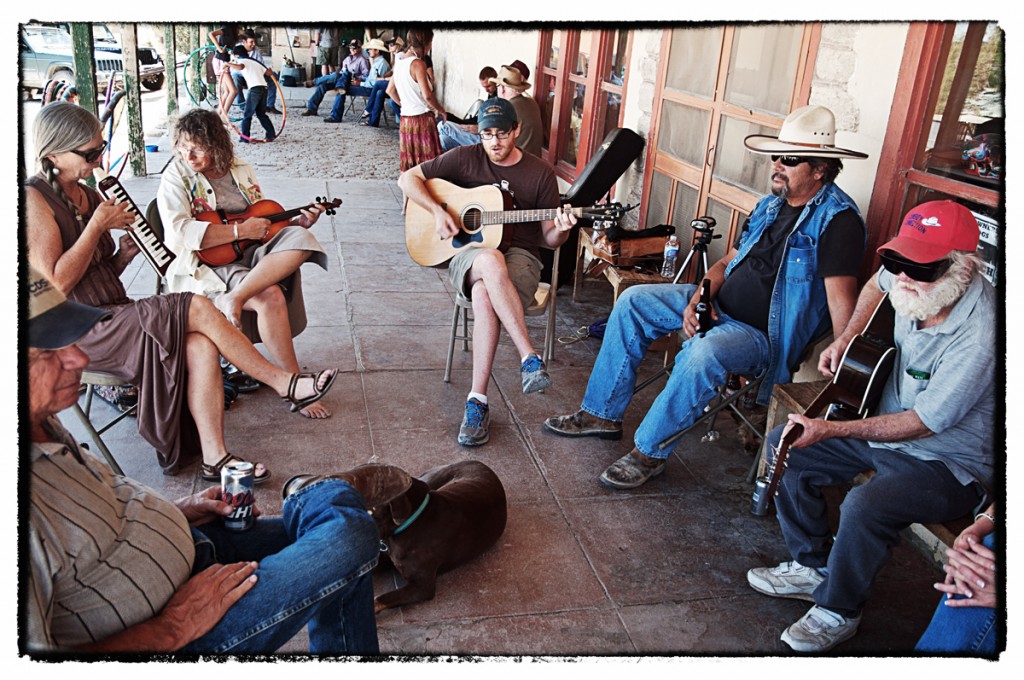 Warning!  There are only about 100 rooms available at the Lajitas resort and…
maybe… another hundred rooms within driving distance. That means we have to limit attendees. The nearest metropolitan area with motels is about 100 miles away.  You're going to want to stay in Terlingua or Lajitas because there will be after-hours parties, picking circles, networking, star-gazing…  and beer.
Go to http://viva-terlingua.com and sign up now. Don't dither. Don't wait. Get your bracelets, enter your film, photograph, or song now.