Terlingua, Texas Americana Music for a good cause!
On May 19, 2013, the Terlingua community pulled together for a benefit for little Amity, who is going to have to have a few operations.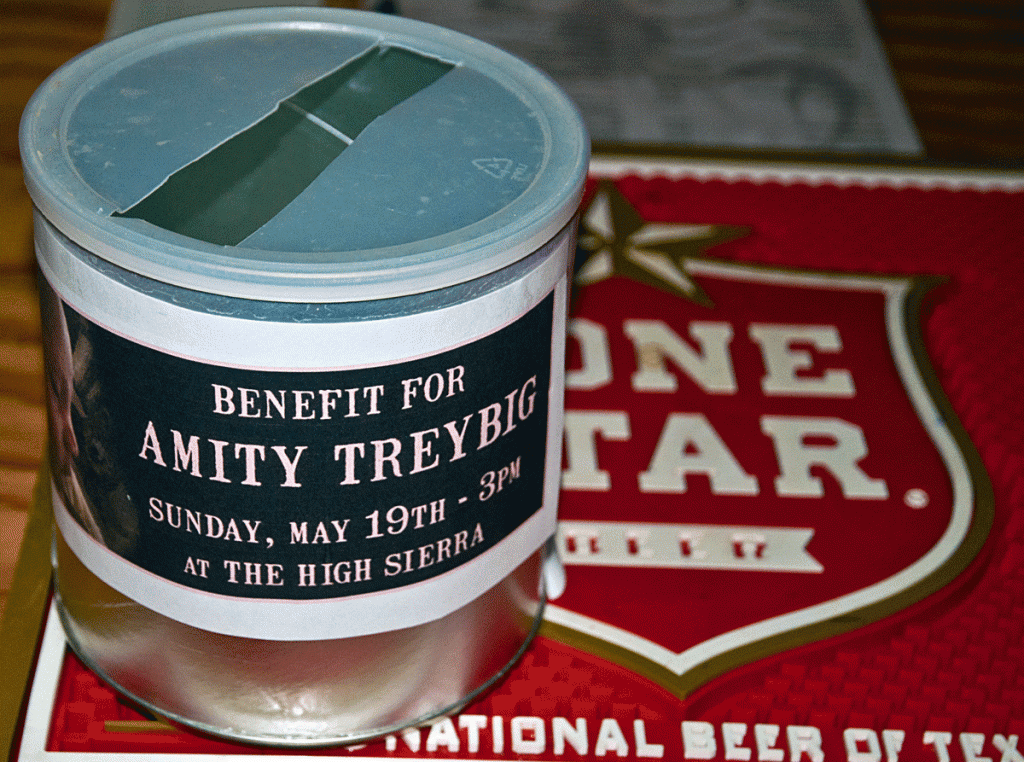 No one person could provide enough money to pay for the trips to Fort Worth for Amity and her parents, but as a community, we could.
The music started at 3.  George Goss, who organized and ran the benefit, and I were there at 1.  By the time I left at 11:30, we'd raised over $2,700 in small bills.
Musicians came from all over the Big Bend area to donate their talents.  Deanna and Herman, owners of the High Sierra, provided the location and donated the "till" to the benefit.  Artists and photographers donated pictures for the auction.  Others donated BBQ grills, clothing, and some moonshine.
The party (and the music) was still going when I left – driving home, I reflected on how proud I was to live in a community like this.  We take care of our own.