Yesterday, as Betsy and I were sitting on the porch in the Terlingua Ghost town watching the sun set in the East, smoking a delicious Cohiba Maduro and sipping a locally brewed Porter, Sharron Reed introduced me to Trevor Smith, an alarmingly talented banjo player from Austin, and his wife Christina.
Trevor plays with "Wood and Wire," a well-known bluesgrass group that travels the country irritating traditionalists and delighting music lovers, I suspect.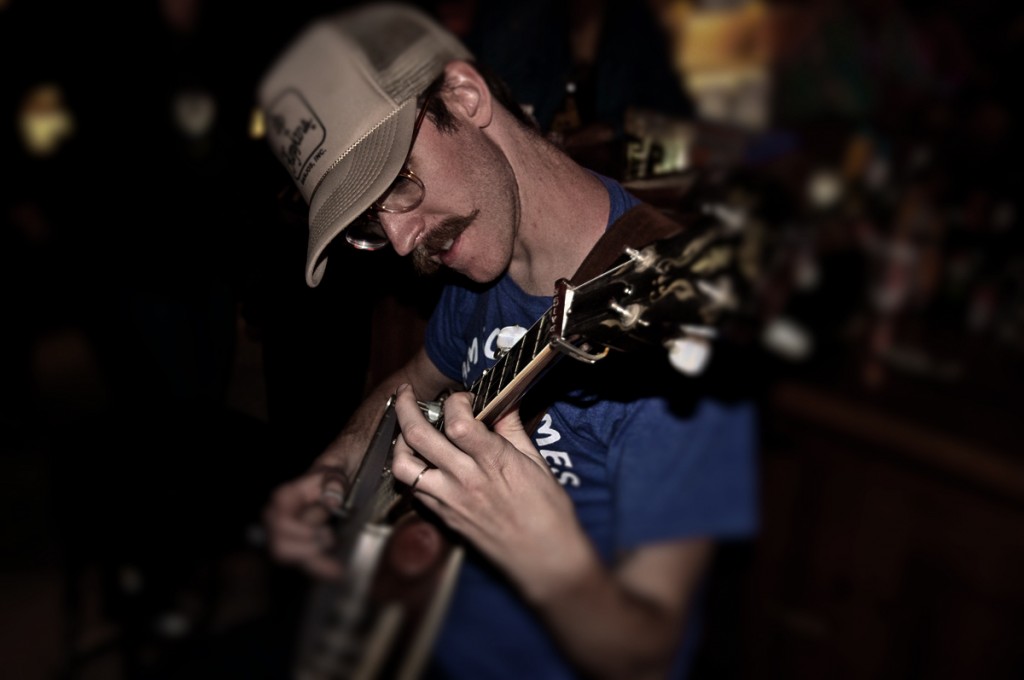 Normally, the appearance of a banjo on the porch is not a cause to rejoice.  In this case, it was a delight.
As he unpacked his banjo, he asked me if I wanted to play one.  I demurred – I'm an olde blues guy. He said, "I love playing the blues."
On banjo?
Yes, on banjo.
We played a few blues tunes, he played some outrageous bluegrass songs, Frank Meyer joined us on Ukelele (and played music on that, which was also a surprise), Mark Lewis joined us and we played some "olde time" music, Jana Laven sang a blues tune and added harmony.  A small crowd gathered – I guess they were as surprised as I was to hear actual music coming from a 25 pound metal contraption with a drum head on it.
The lesson learned is that you never know who or what is going to show up on the porch in Terlingua.
After dinner at the Starlight, where we were seated on the stage with Jeff Haislip, we all trekked down to the Boathouse, where we were joined by Frank, Moses Martinez, Brandi Humberson, Jana Laven, and a few other pickers.  Word spread quickly, and soon the Boathouse was pretty packed.
Most of the pics by Betsy Blaydes.