Video crews, TV shows, Movies – in Terlingua?
All the world's a stage, And all the men and women merely players; They have their exits and their entrances, And one man in his time plays many parts…  last night, I played a drummer.
In the last month, we've had a Japanese TV crew shooting a car commercial, a Dutch travel show filming an episode for Euro-TV, a French crew doing something, and the "reality" show crew is still slithering about.
Last night, another video crew was in town to film a 30-second promotional video for the Texas Tourism board.  At the same time, a local TV reporter was filming an interview with the local District Attorney.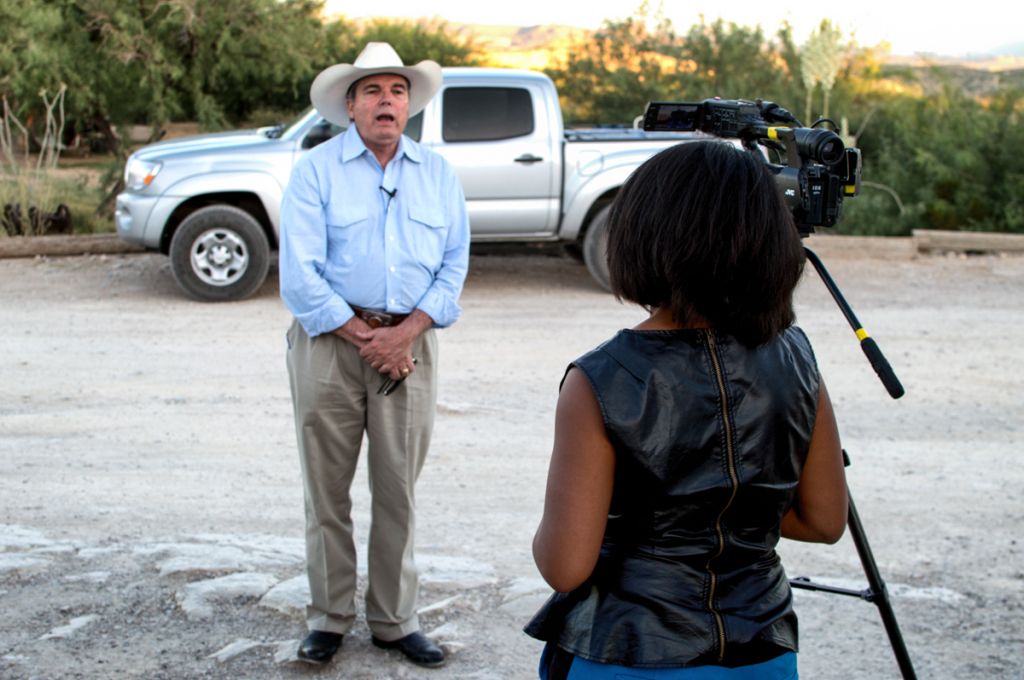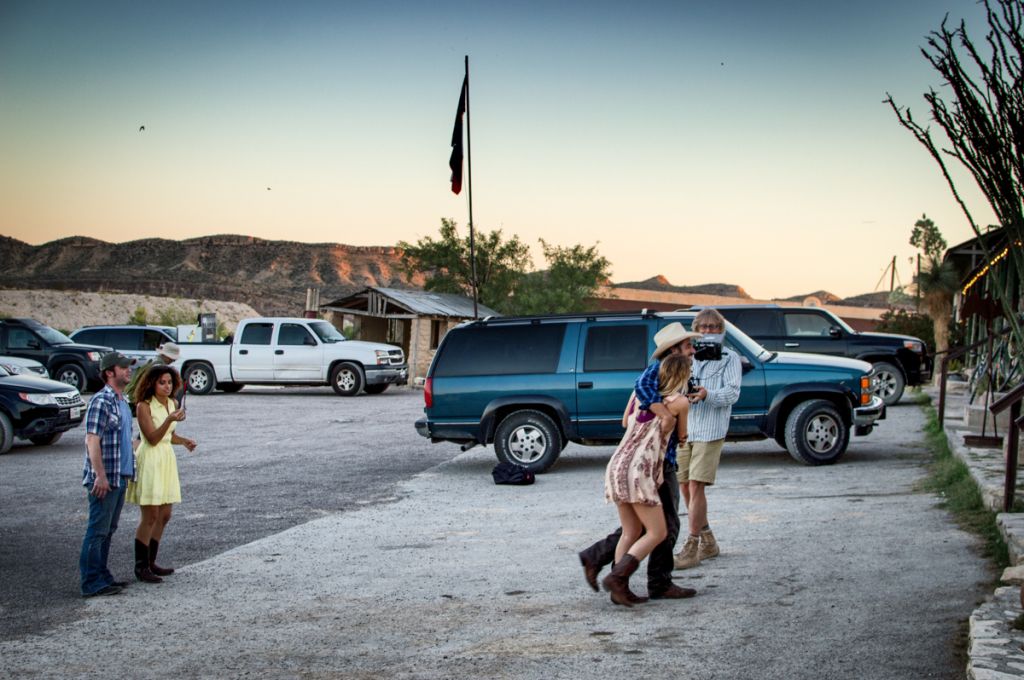 When did Terlingua go Hollywood?
As I watched the actors stumble up the steps to the Starlight Theatre for what may have been the 30th time, with cameras following, I mentioned to a production person, "seems like a lot of work for a 30-second commercial."
She replied, "you have no idea," with an ironic look.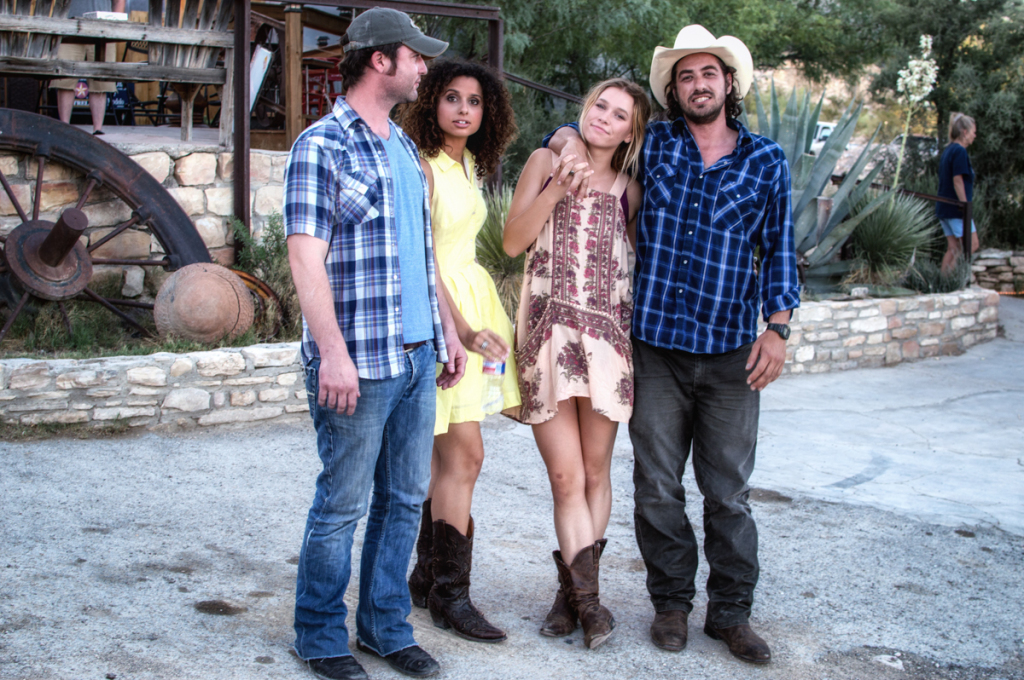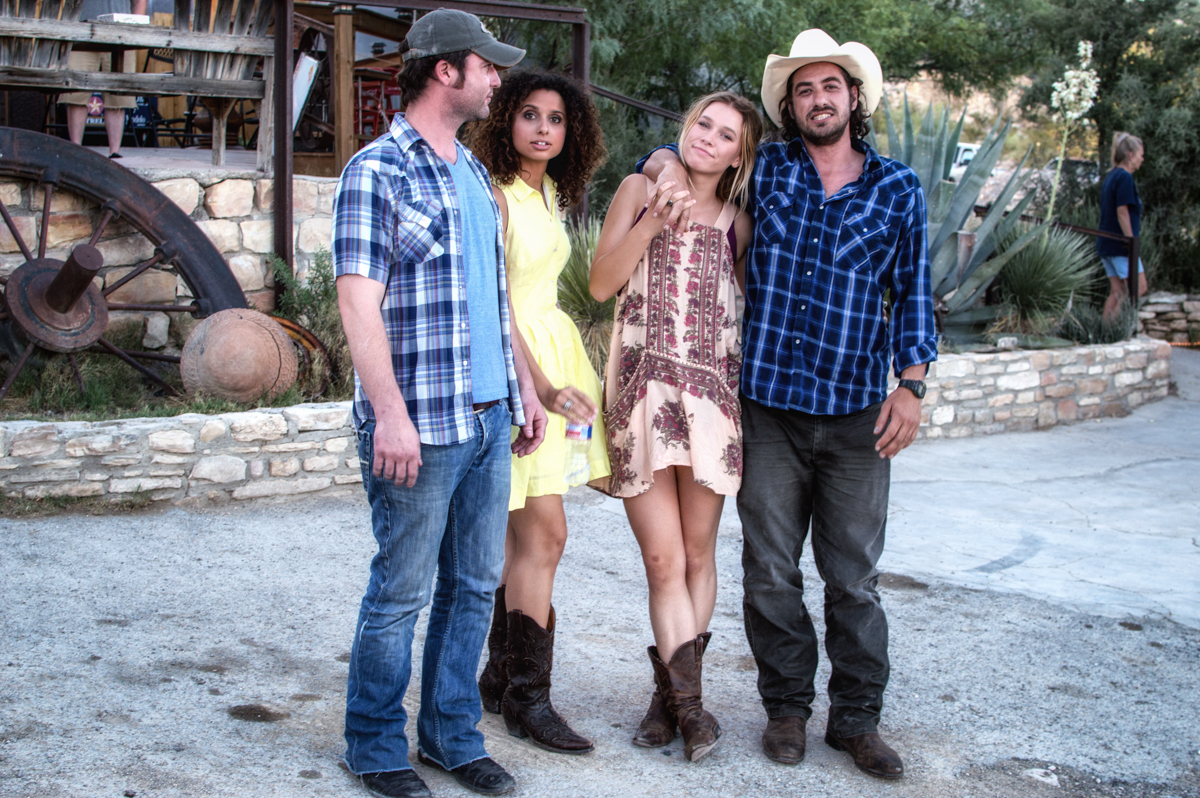 The Starlight parking lot was blocked off with orange traffic cones to make room for the two huge equipment trucks, the portable dressing rooms, and the various vehicles involved with the shoot.  Previously, they'd filmed the young actors who were the stars of the commercial in the National Park, the State Park, and several other locations.
After the actors had successfully entered the Starlight to the satisfaction of the director, which took about an hour, Jim Keaveny, Anna Oakley, Laird Considine and I occupied the main stage and played about six songs, while the actors danced and cavorted for the cameras.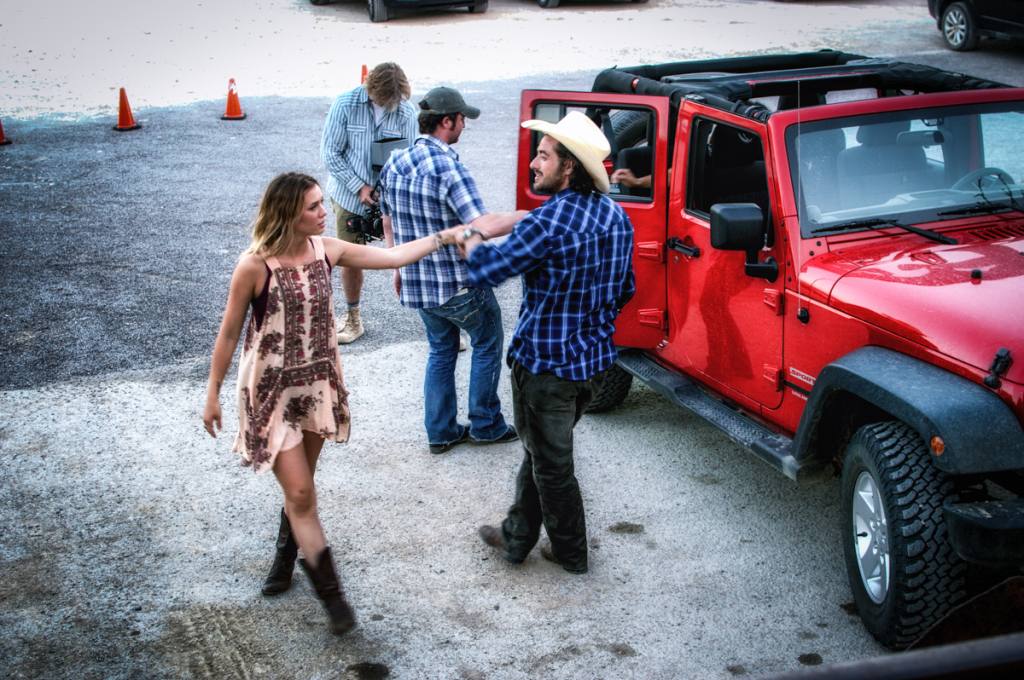 On a personal note, I was hired to impersonate a drummer.  I have a drum kit.  15 years ago or so, I actually played the drums in a blues band.  I pointed out to Jim that "there are kids in high school who weren't born the last time I played drums."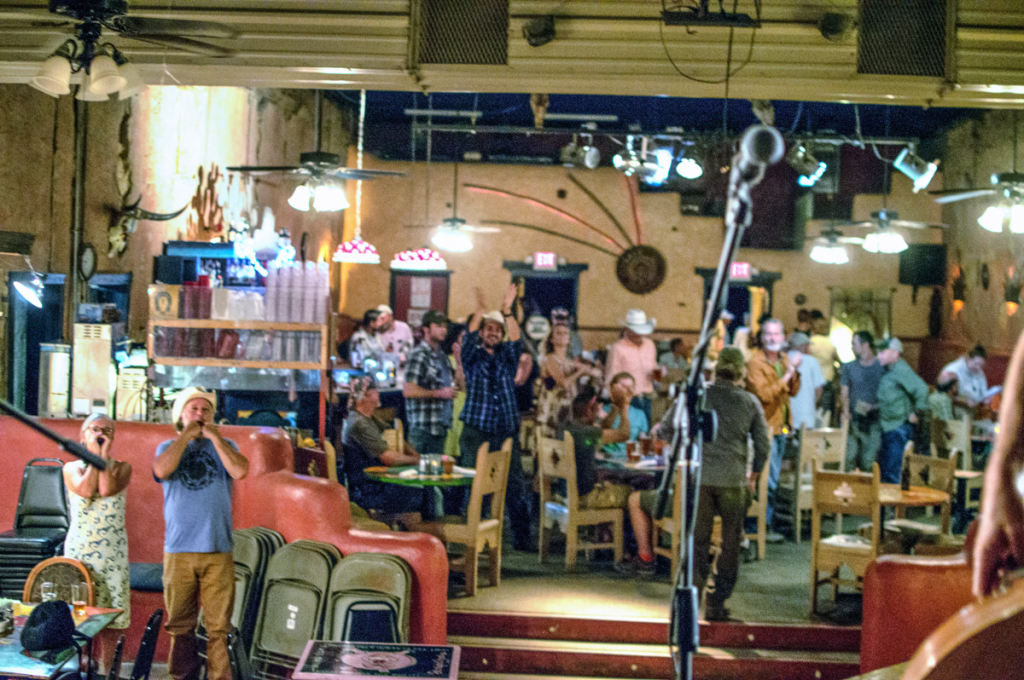 Since we were there strictly for the visuals and nothing we played was going to actually be recorded, it was a pretty no-pressure gig.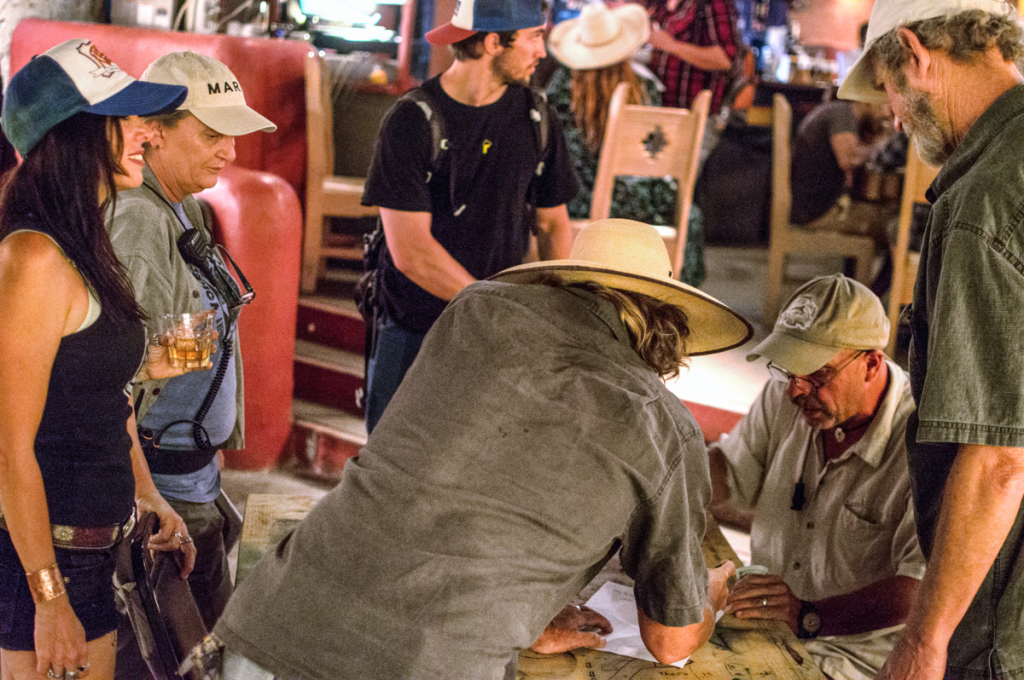 Talking with some locals, the general consensus was that they'd all be just delighted when the film crews discover somewhere else to film.  They'd like their town back, please.