New Year's Day, 2015, the 3rd annual Townes Van Zandt tribute was hosted at the Starlight Theatre by Butch Hancock, with assistance from Rory Hancock, Jimmie Dale Gilmore, and Colin Gilmore.
Moses and Brandi started it off on the "little stage."
Then Butch, who actually knew Townes for decades, did a few Townes songs and told some funny stories.
Then, the open mic started. Jalapeno Schwartz did a few obscure Townes songs, Laird Considine (with Butch and Rory) did Pancho and Lefty, Jim Keaveny did "No Deal," which should be the official song for the Terlingua Drinking Team.
Several others played Townes songs, or songs that sounded like Townes songs, or songs Townes might have done at some point…
Then, Butch, Jimmie Dale, Rory and Colin took over- and I felt like I was witnessing Texas Music history. Timeless performance of timeless music:  Butch and his son Rory, who is turning into a fine guitar player and Jimmie Dale and his son, Colin, who is building a solid career the old fashioned way.
Colin and his wife also played a couple of tunes.
The Starlight was packed.  The dance floor was converted to concert seating, and packed.
Only in Terlingua, y'all.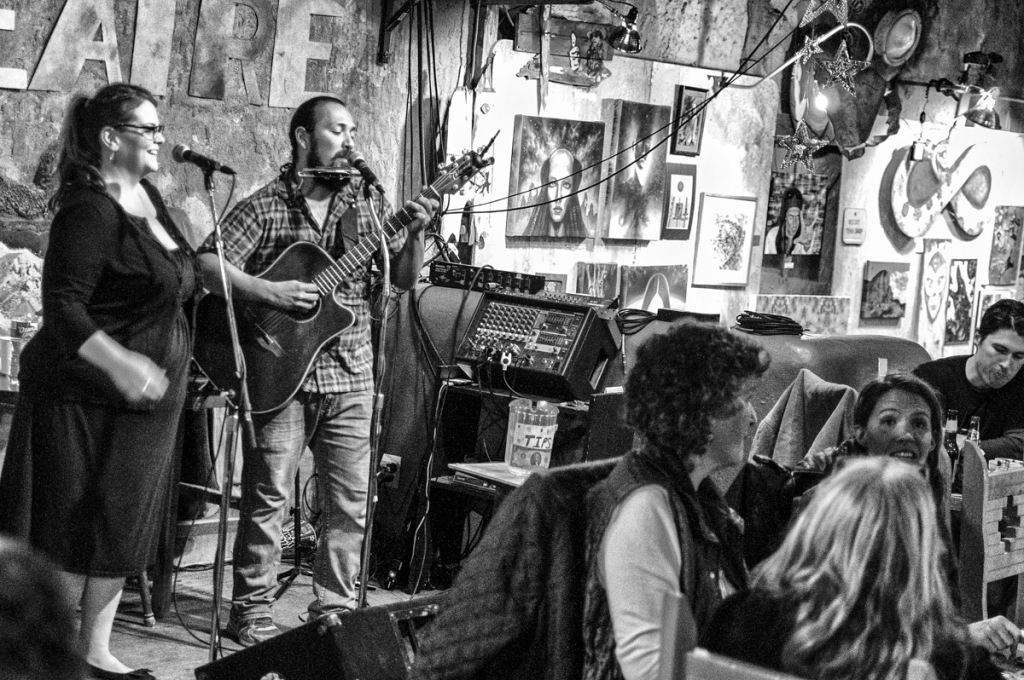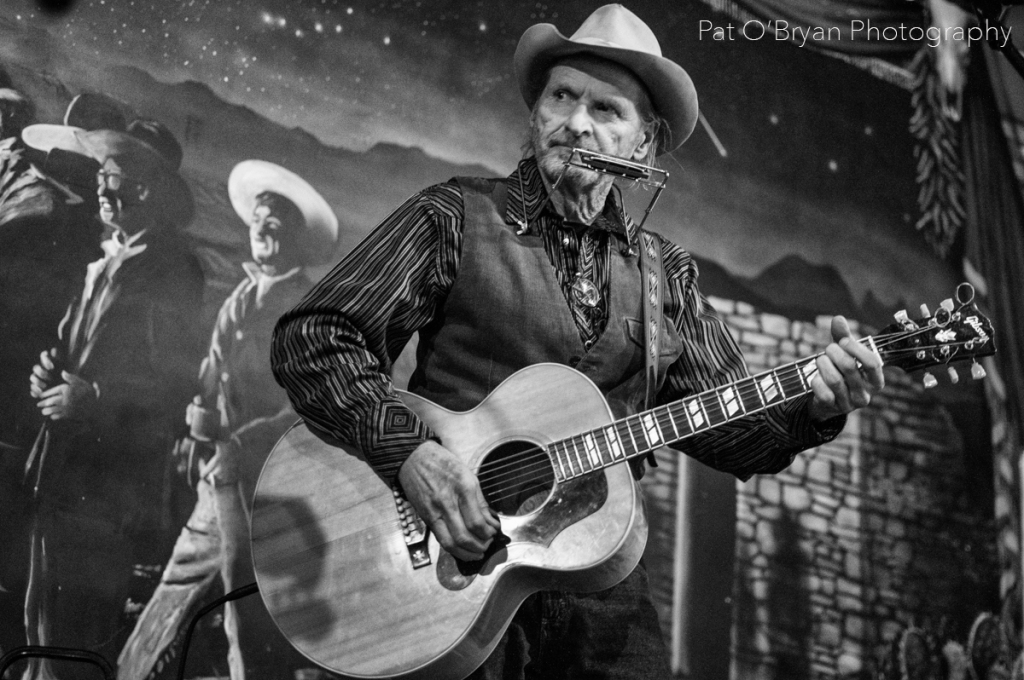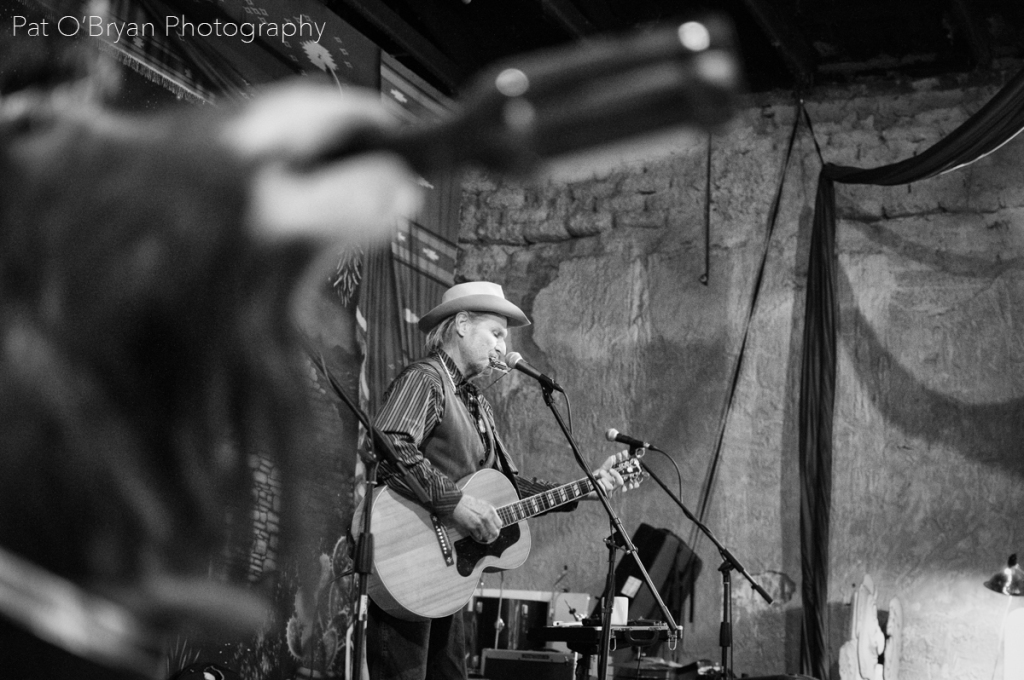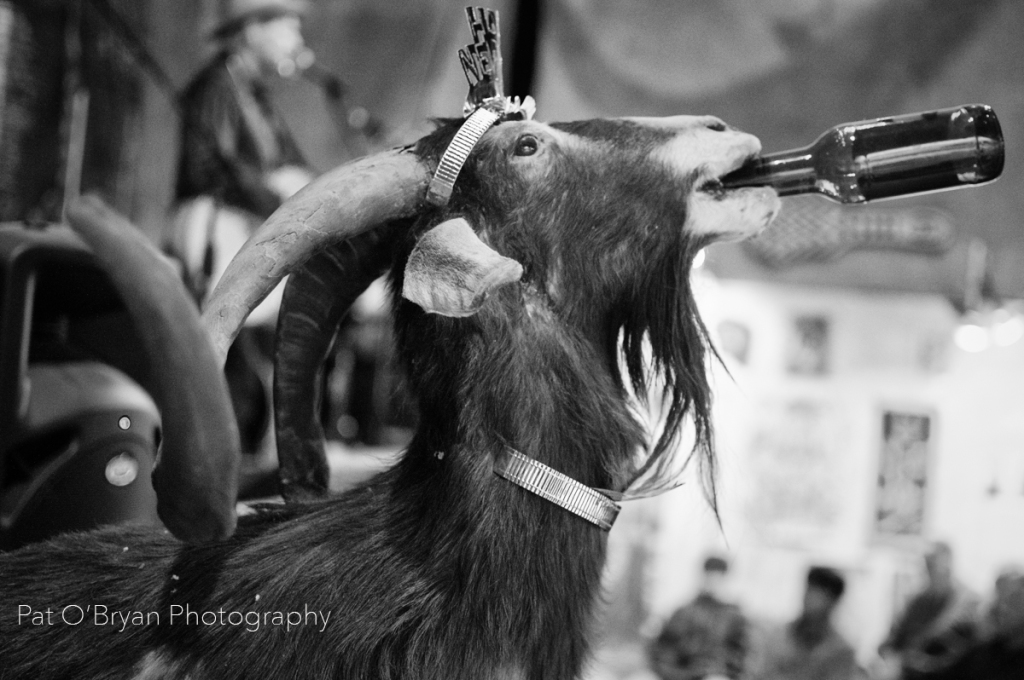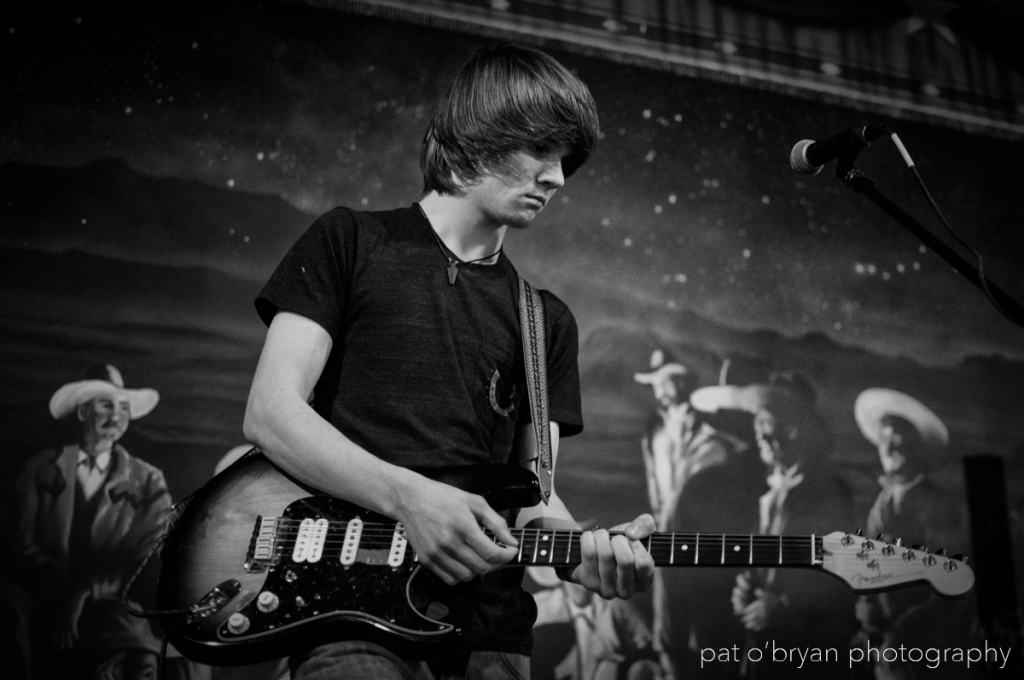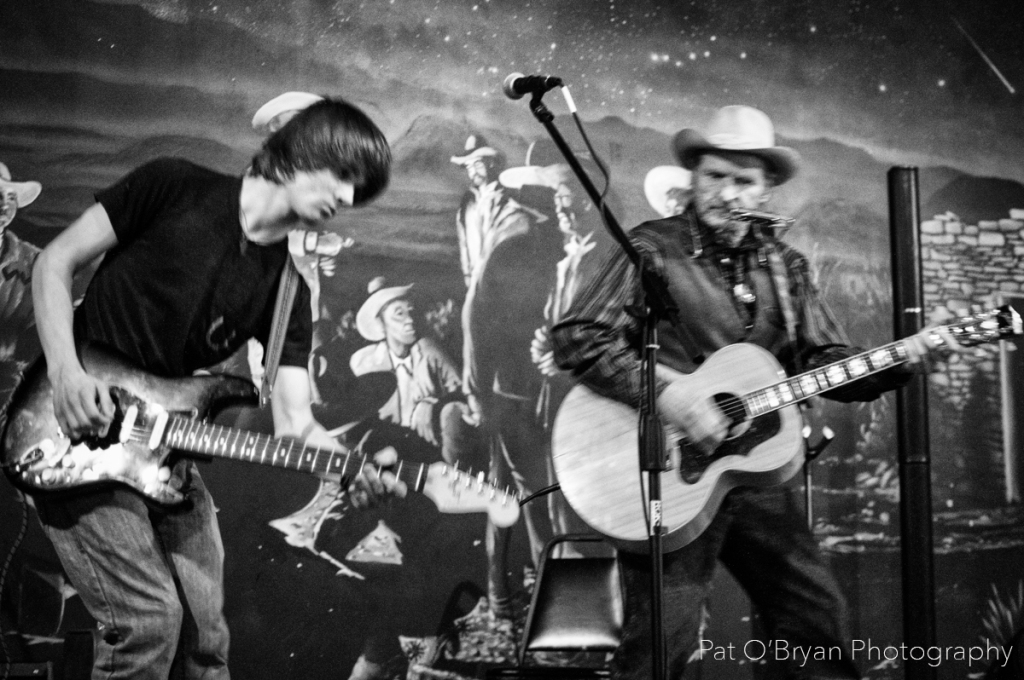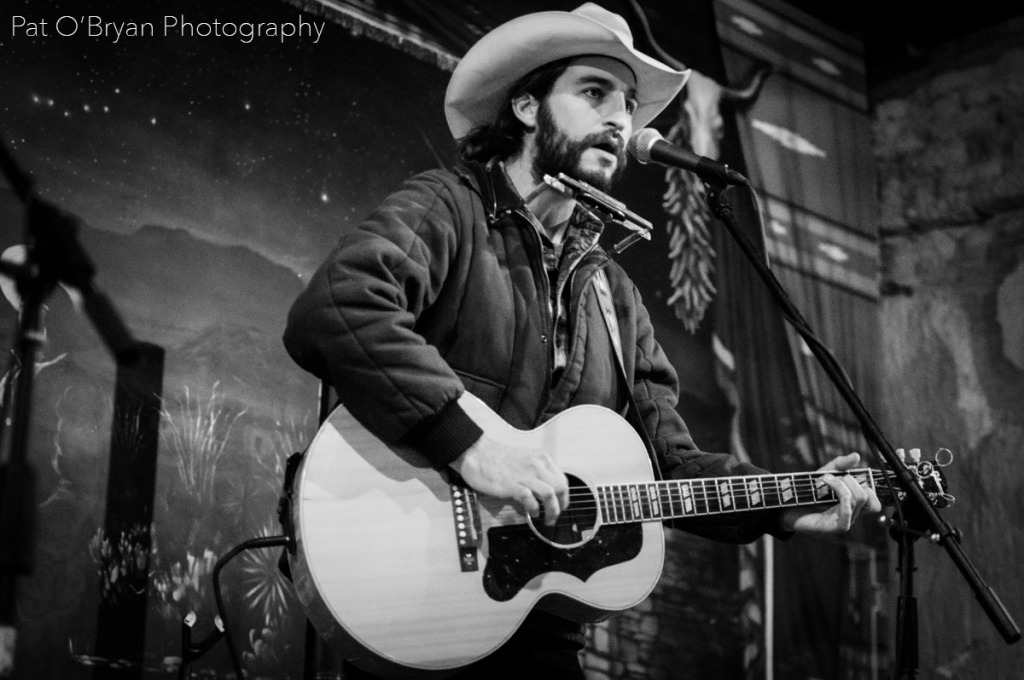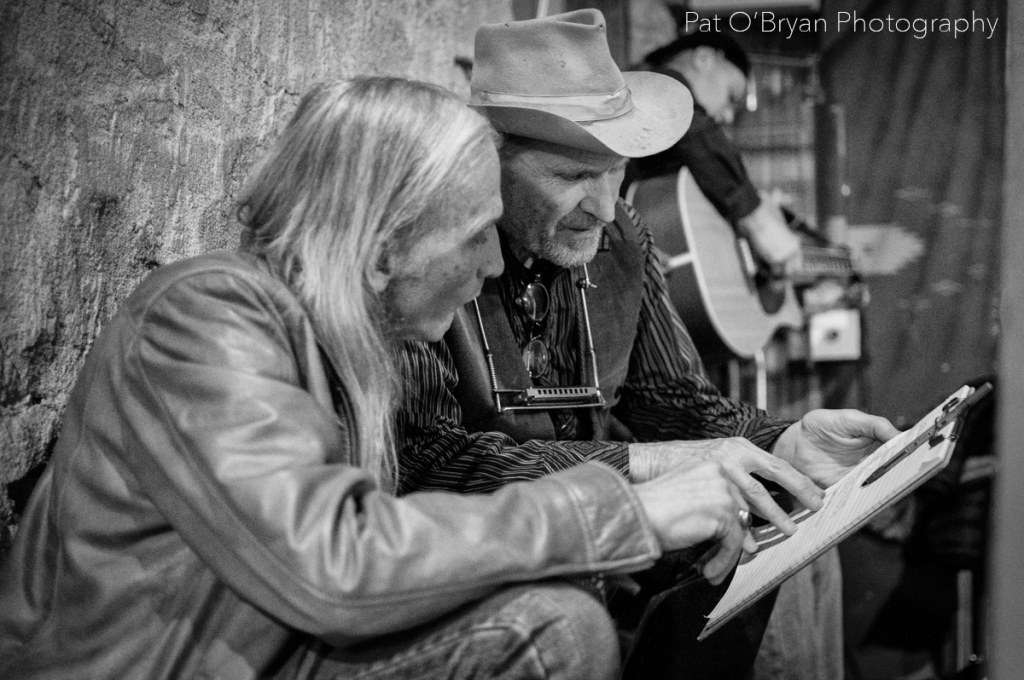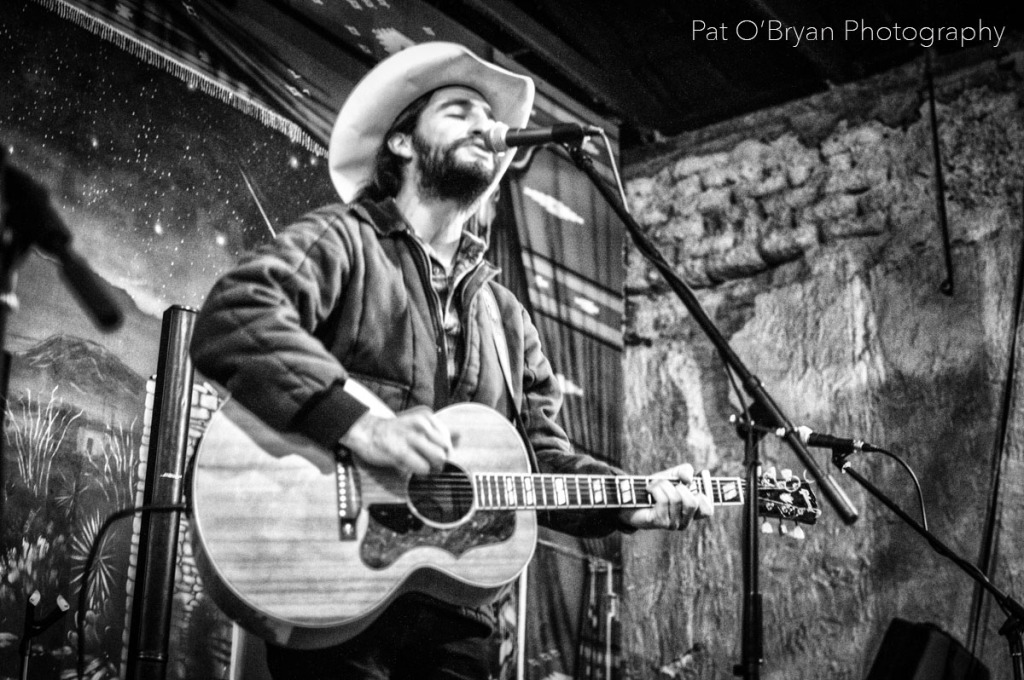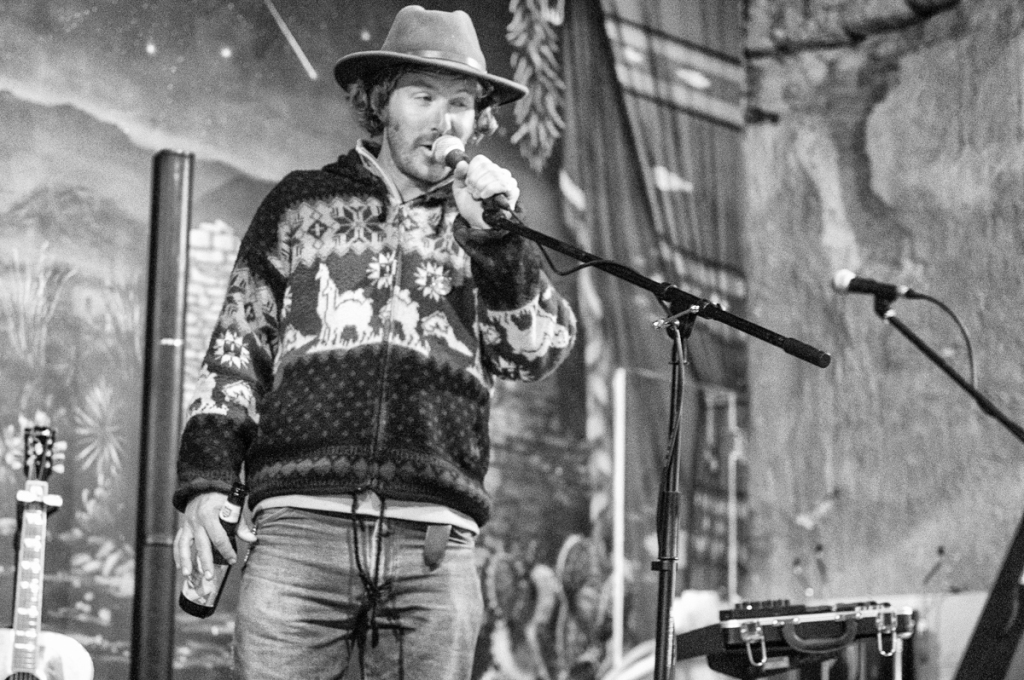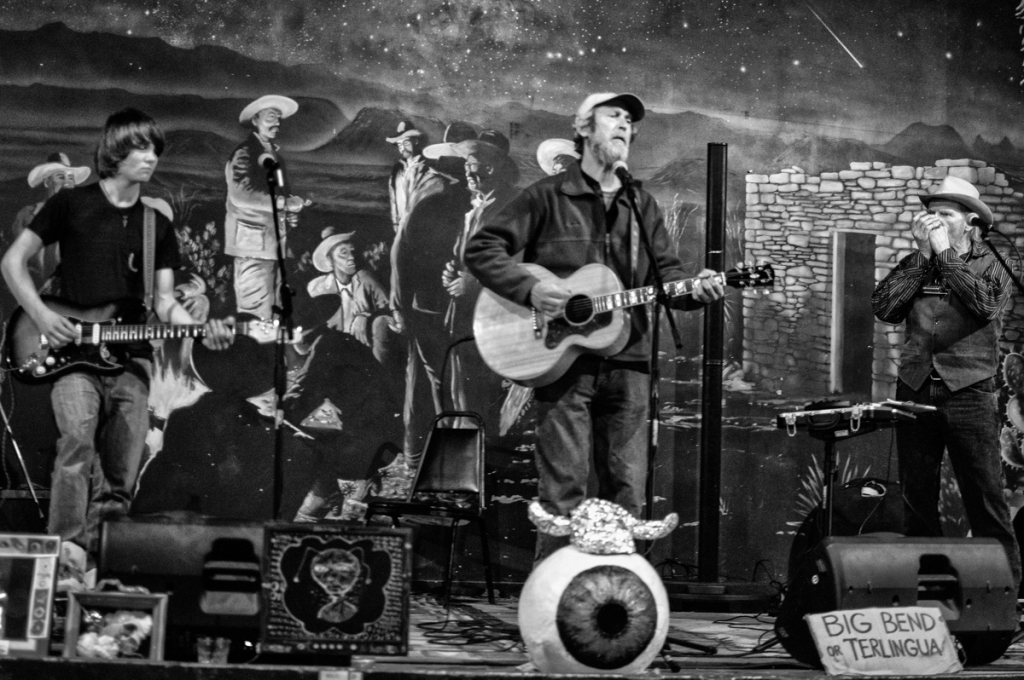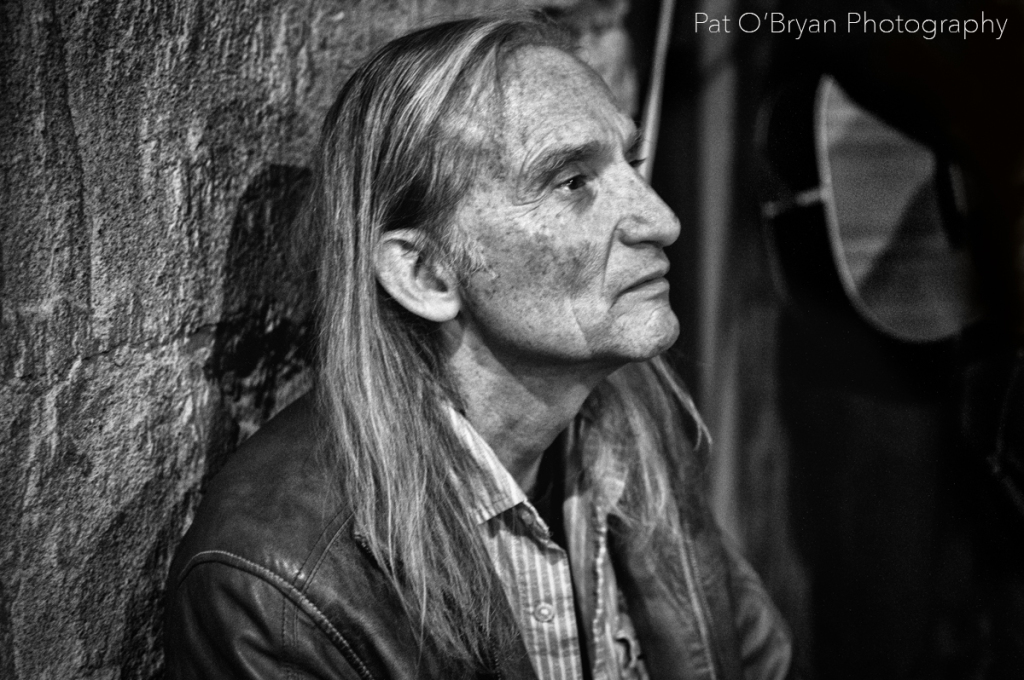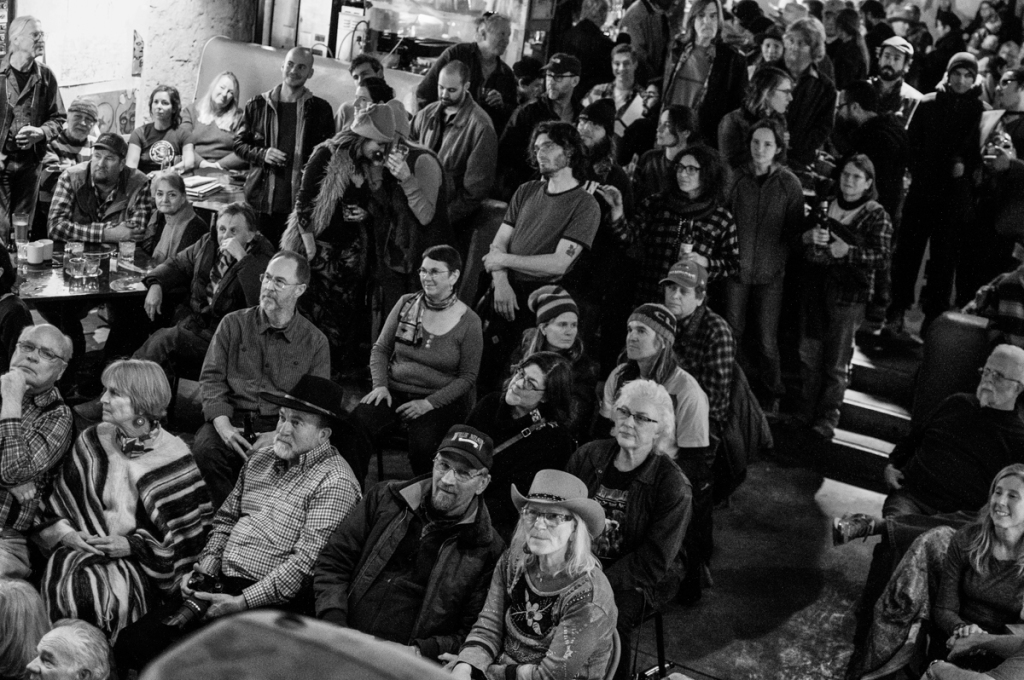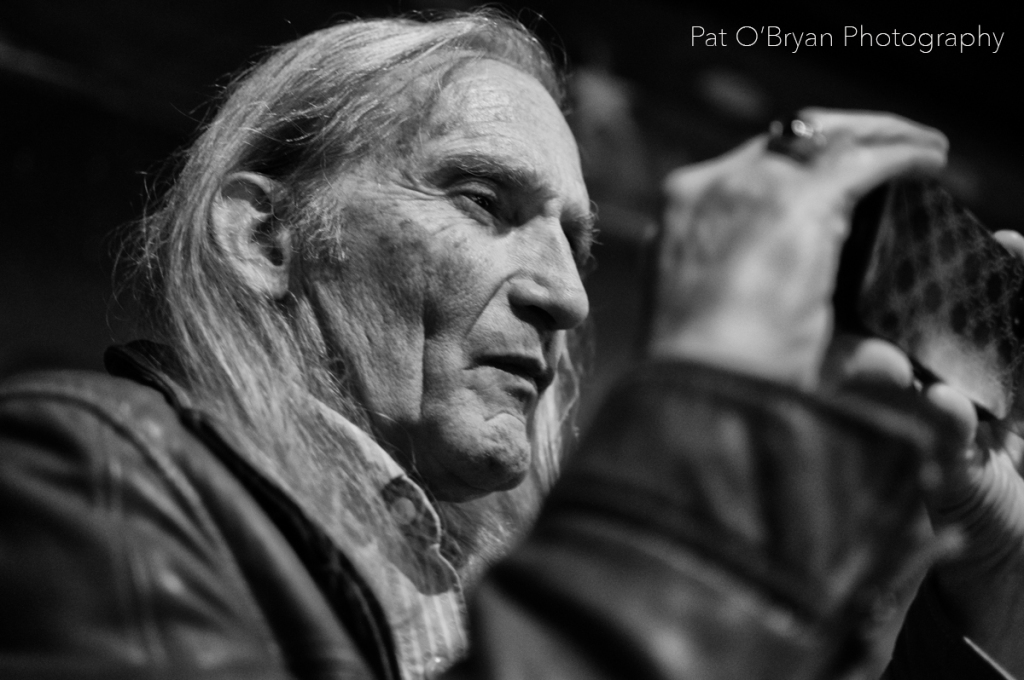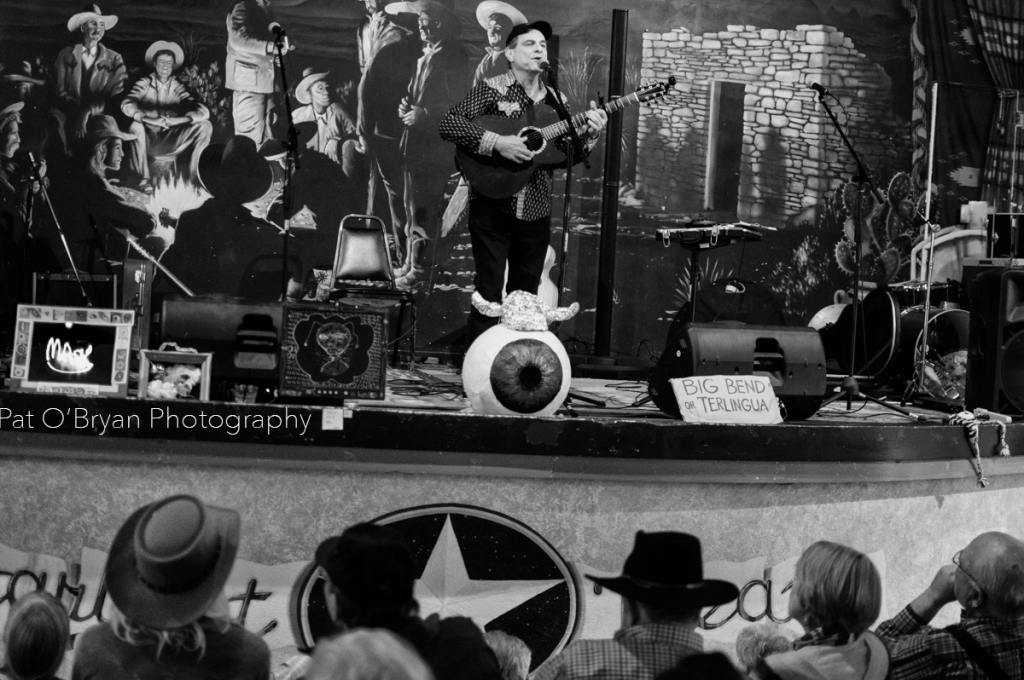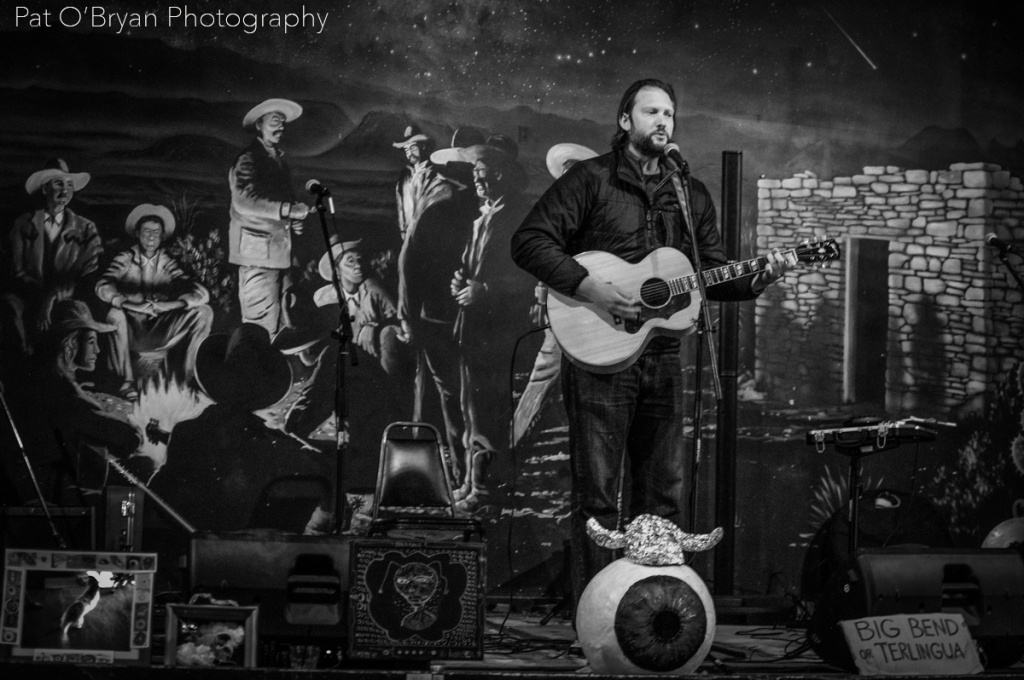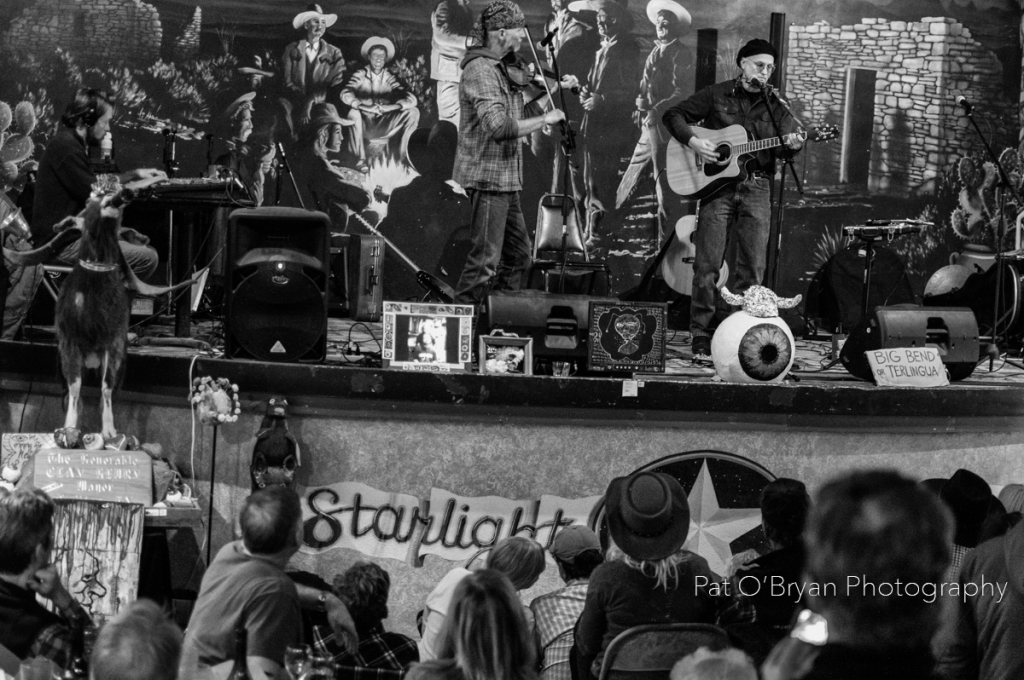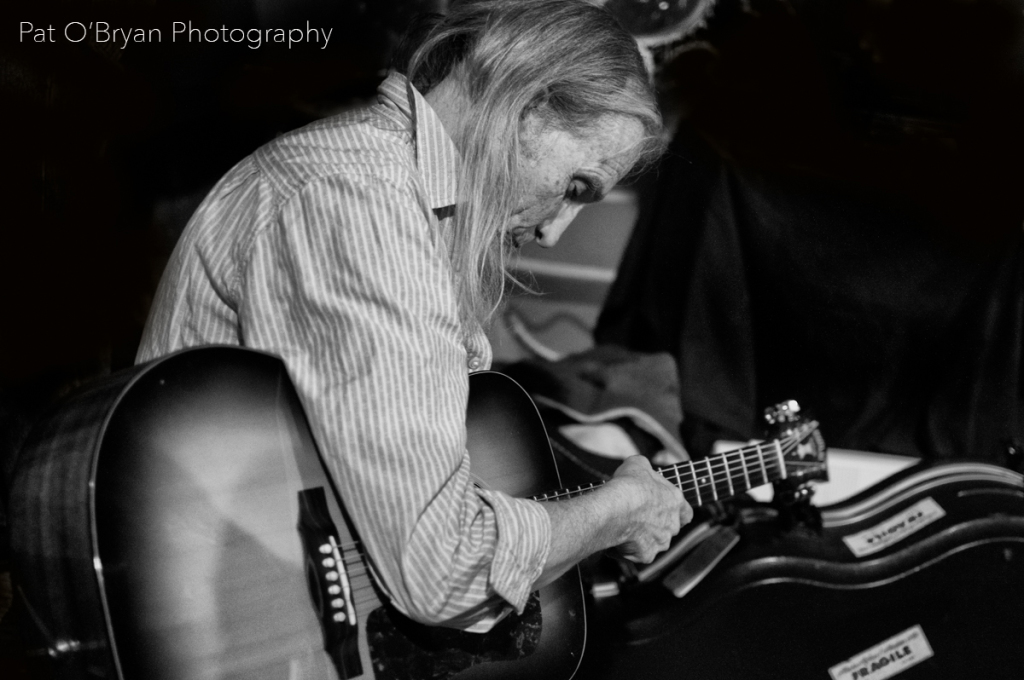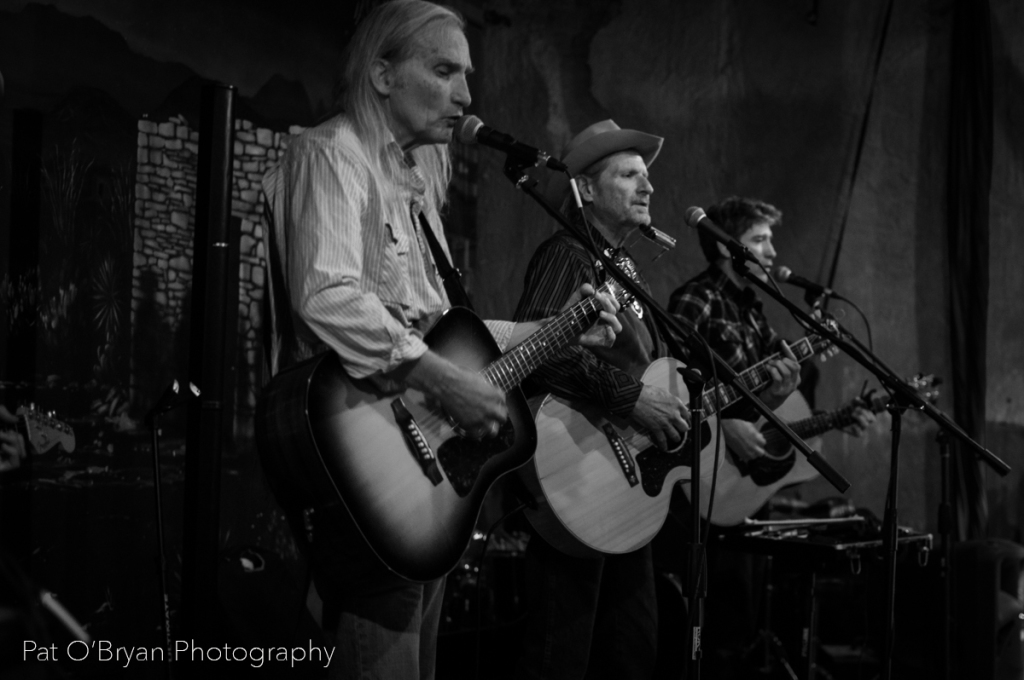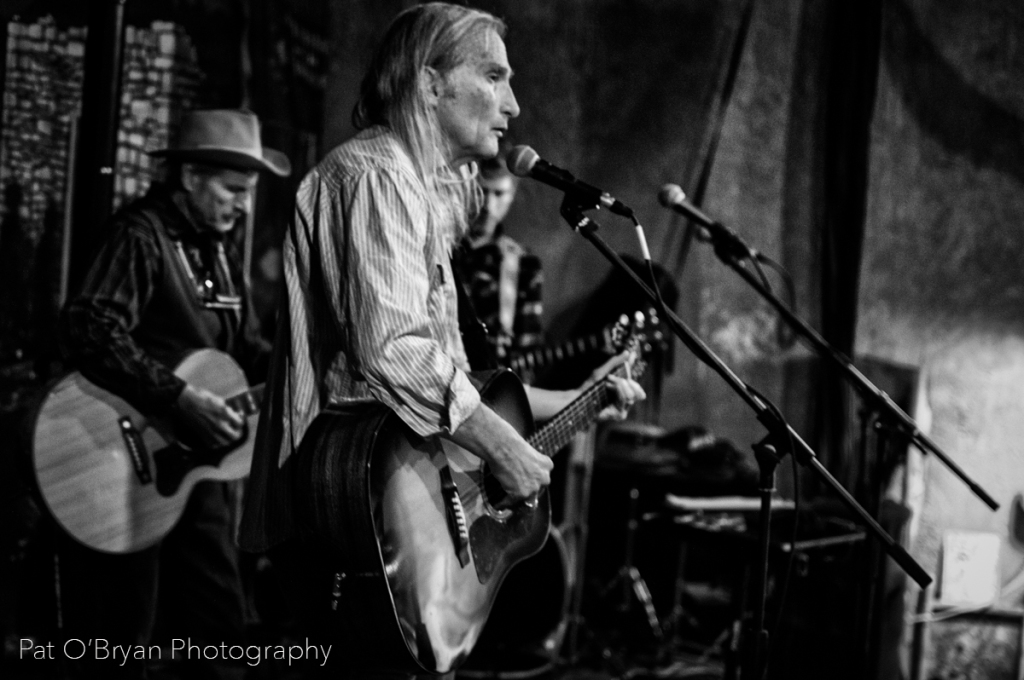 doit.