The 4th of July celebrations in Terlingua were fun this year.
There was a parade and burger-bash on the 4th and an outdoor pool party with live blues by the Fabulous Vortexans on the 5th.
Saturday, the 4th, the American Legion post hosted a burger and hot-dog feast after the parade.
The parade itself was impressive, but held way too early in the day. The idea was that at 10:30 in the morning it would be cool enough that people would enjoy sitting on the side of the road watching the parade.
Although the concept was good, it turns out that Terlinguans would rather deal with the heat than get up early. I missed the parade, but made it to the party.
Saturday, there was a celebration and inauguration at the Lajitas Golf Resort. After a hotly contested election and run-off, Claymore Henry, the goat, beat out George Goss, local celebrity for the office of Mayor.
From the 50's until just a few years ago Lajitas has had a goat for Mayor named Clay Henry. Previous goat/Mayors were famous for drinking beer. It's unknown if Claymore will have a taste for the brew, but odds are that he will. It runs in the family – he's a direct descendent of the original Clay Henry.
So, Saturday Lajitas hosted a party at the pool to introduce the new Mayor. Big Bend Brewing Company provided beer.  BBQ, burgers, and hot dogs were available. And local blues band, The Fabulous Vortexans, provided the music.
Check out the pics-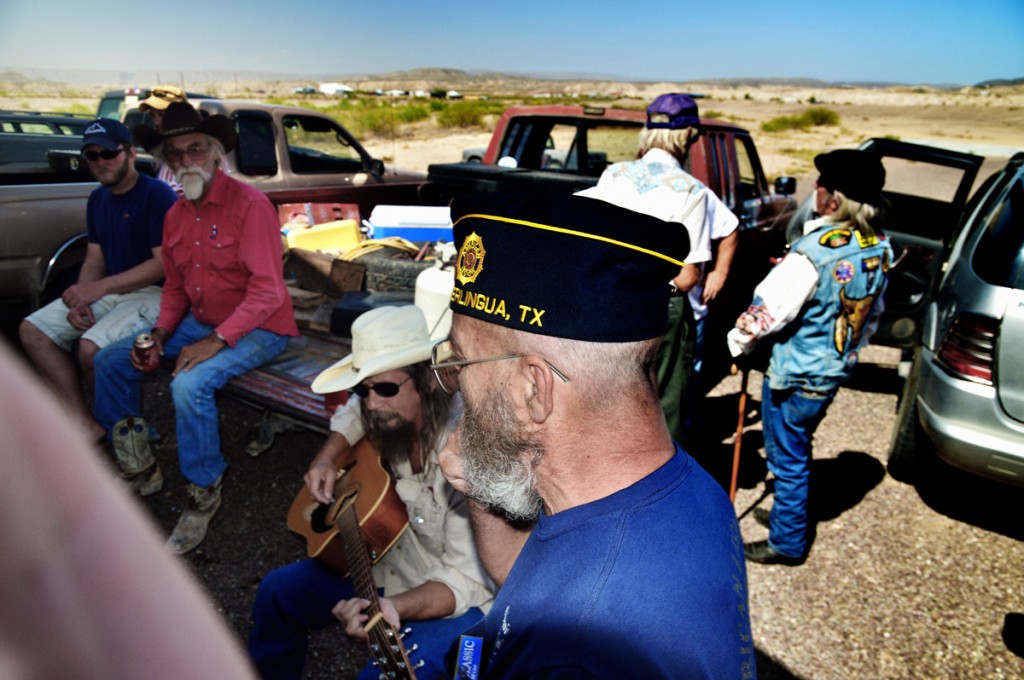 George Goss provided entertainment at the burger bash on the 4th.