Thanksgiving, Terlingua, Texas.  This is why I live here…
I started my day with a Thanksgiving feast at George Goss' house.  The table was literally groaning from the weight of the food, and there were more dishes in the kitchen.  Before, during and after the feast, music was:  Moses, Brandi, George, Mike, Marshall, Collie, and many others shared songs… and hugs.
Then, I stopped by Trevor Hickle's place and hung out with Trevor, Bruce Salmon, and Trevor's lovely family.
Then to the Starlight Theatre where Butch and Rory Hancock were on the big stage.  The place was packed- standing room only- but Sharron saved me a seat up front.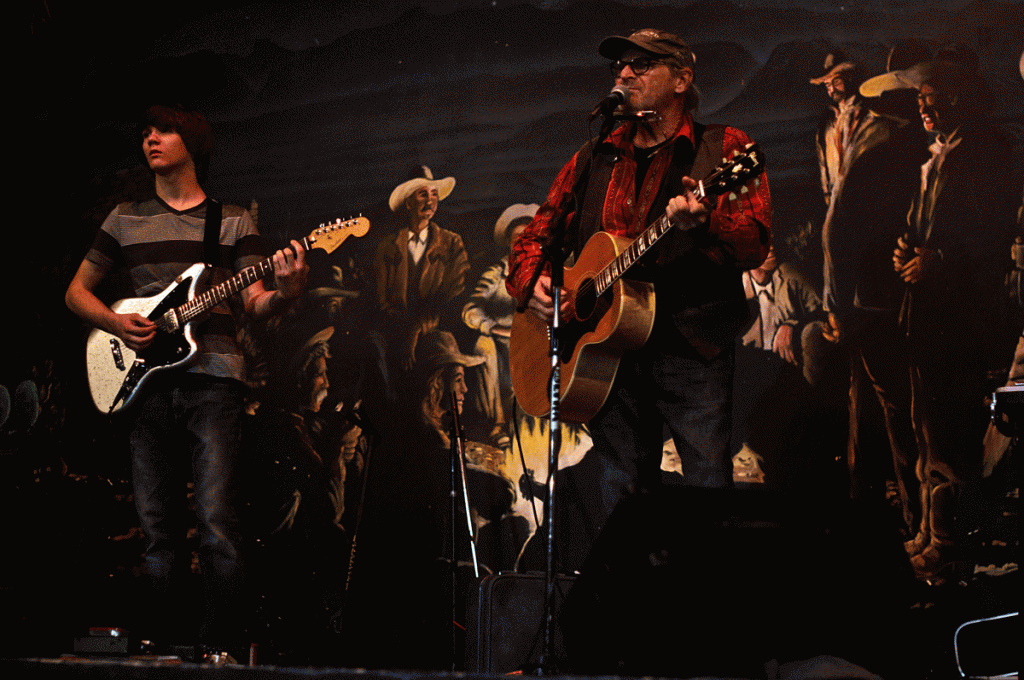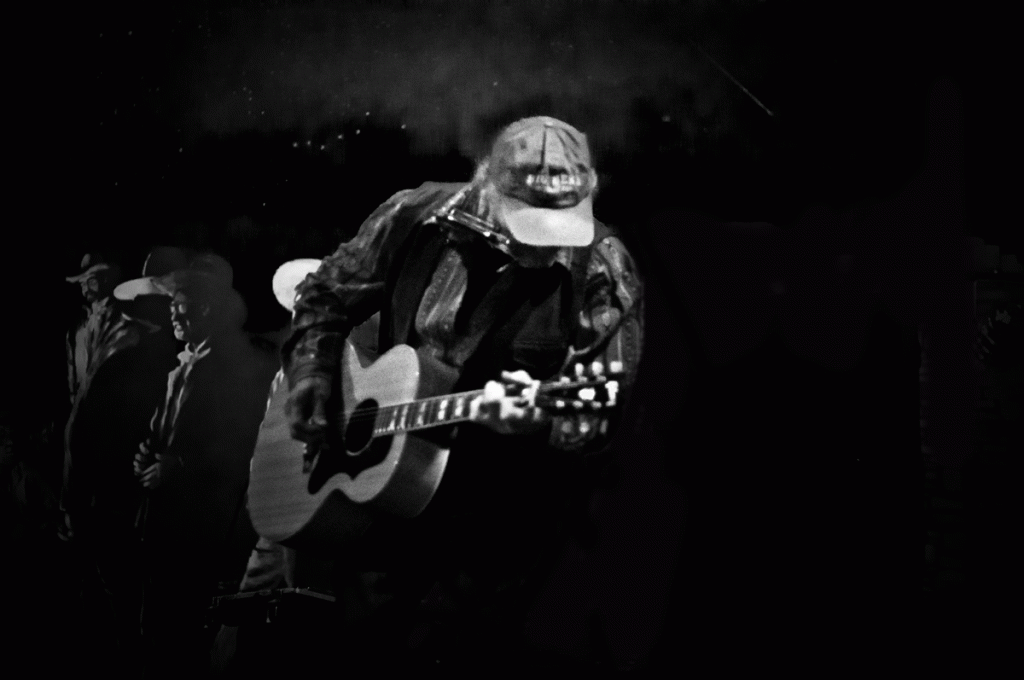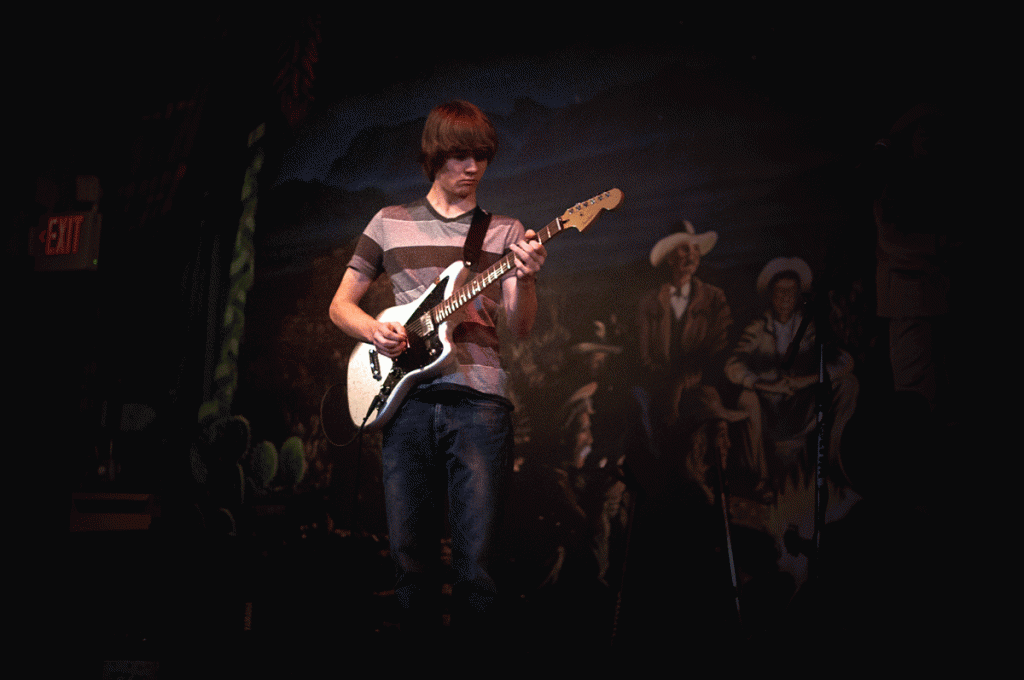 It was a great show.  The sound was superb, and I could hear and understand every syllable Butch sang.  It was fun and stunning at the same time.  His lyrics are so clever even Butch was cracking up.
Rory just keeps getting better and better.  He's a junior in High School…  it's going to be interesting watching him grow up.  He's getting an excellent education on some pretty big stages.
After the show- standing ovation and one encore- Butch joined some friends at a table near the bar.  At one point, I found myself singing harmony with Butch to a John Prine song that was playing over the PA system.  "Daddy won't you take me back to Mulenberg County…"
I found myself enjoying the surreal aspects of that- Butch is a neighbor and a buddy.  He's also an internationally known songwriter and performer and something of a living legend.  He and his family have lived in Terlingua a long time and when he's here he's just one of the gang…
And then, he pulled out his Gibson and played a mini-concert for a few lucky late-nighters.
And that, my friends, is why we live in Terlingua.