Last night, Fletcher Clark played the Starlight Theatre.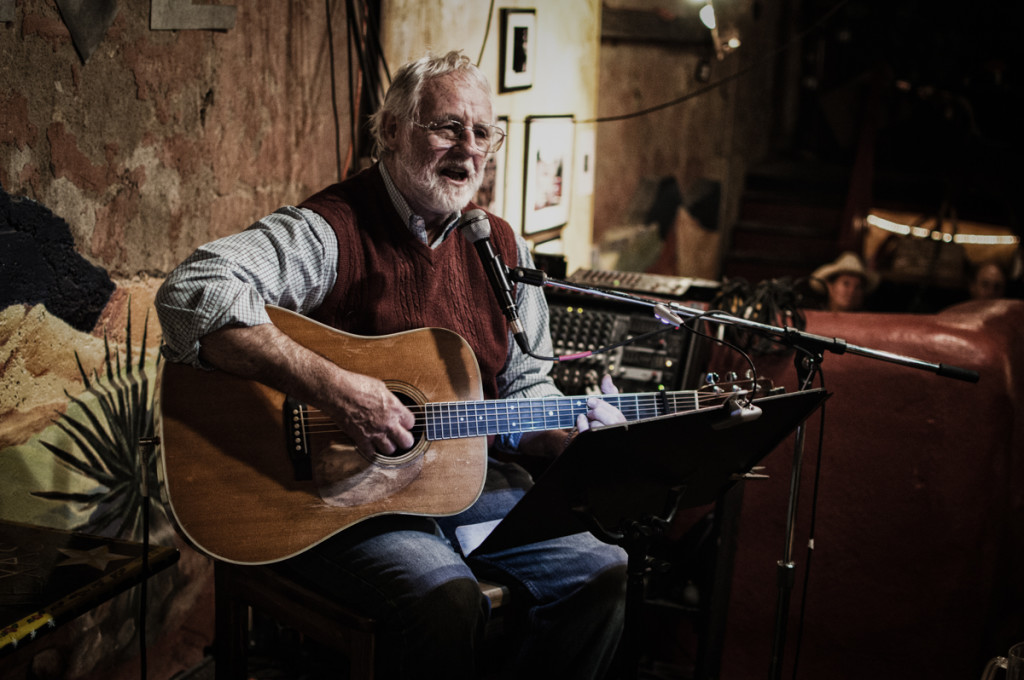 There's a lot of information packed in that sentence- let me unpack it for you.  Fletcher is "olde Austin" royalty. Back in the 70's he had a band called Balcones Fault which was, at the time, the most popular band in Austin.
They almost made it. Signed with the William Morris agency, moved to California, almost, but not quite, got the big record deal. After two years of that, Fletcher called it quits and headed back to Austin where he took over the Armadillo World Headquarters' recording studio and record label.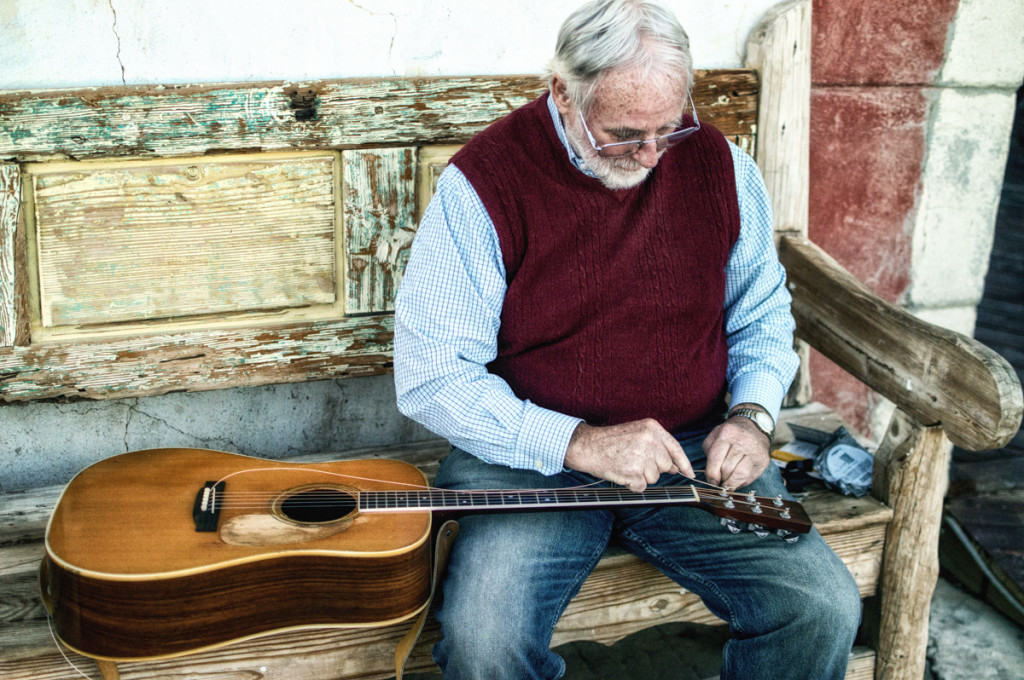 After the Armadillo property was sold, all of that went "poof." He currently lives in Lockhart and waxes passionately and at great length about Bar-B-Que.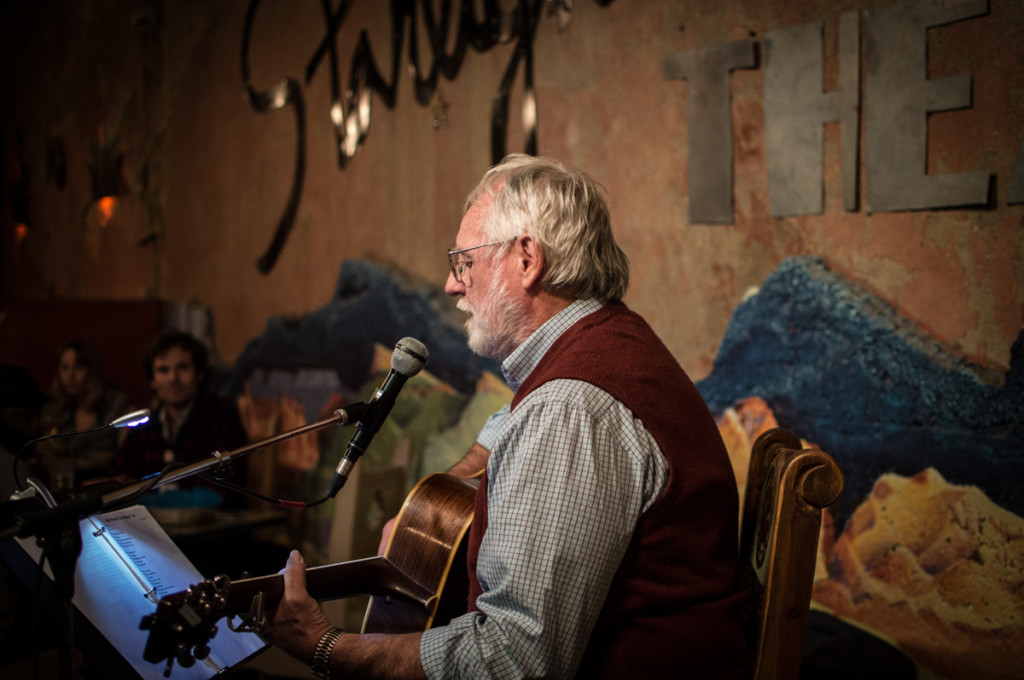 Fletcher was also Steve Fromholz's friend and sometimes bass player. He made many a river trip with Steve here in Terlingua. He first played the Starlight Theatre when you could see the stars from inside the building- before the roof.
Currently, he's touring behind a show made up of mostly Fromholz's songs – he does about 30 of 'em.
After enjoying an hour of Fletcher's folk music, I coasted down to the High Sierra Bar and Grill, passing up the opportunity to see Alex Whitmore at the Boathouse. The Starlight's kitchen crew had teamed up with Shannon to create a delicious soup composed of fresh veggies grown in the community garden and I wanted to get Betsy's "to-go" order home to her before it got cold.
But, I'd never seen/heard Russell before- so, I pulled into the parking lot of the High Sierra, got a huge hug from Emilie Clepper, and went inside to hear her dad.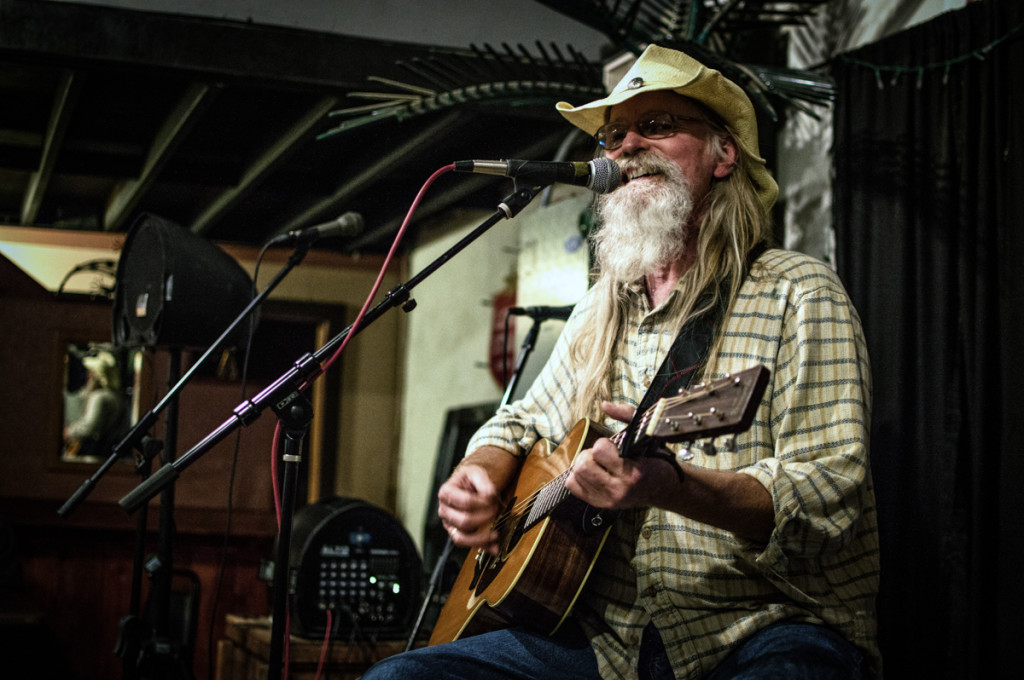 Thoughts of rapidly cooling soup distracted me, but I stuck around long enough to enjoy 3 songs and make a mental note to see Russell the next time he was in the area – and soup be damned. Excellent songs, authoritative and friendly voice, and a beard to rival Slim Ritchie's.