Just another night in Terlingua.
A couple of locals got together at the Boathouse to sling songs.
Butch Hancock and Bruce Salmon got together for, as far as I know, the first time to trade tunes.
It wasn't an intuitive match-up. Butch's songs have a timeless West Texas by way of Dharamsala vibe. Simple chords, deceptively simple lyrics that are as precise as diamonds.
Bruce's songs sound to me like they've been excerpted from an interesting play. Possibly a play set in Eastern Europe. Like Butch, his songs tell stories. His melodies, however, can be based on modes that are more Eastern than Western. Certainly not Country and Western.
They're both folk singers, and the combination and juxtaposition of their songs and styles made for a fascinating evening of music.
Inevitably, dancing broke out during the last set. Jim Keaveny, who knows a bit about writing songs, added percussion on his tambourine. Stories were told, beer and chicken-fried steak were consumed, and when they played "What's So Funny About Peace Love and Understanding," harmonies joined in from various places in the room.
Just another night in Terlingua.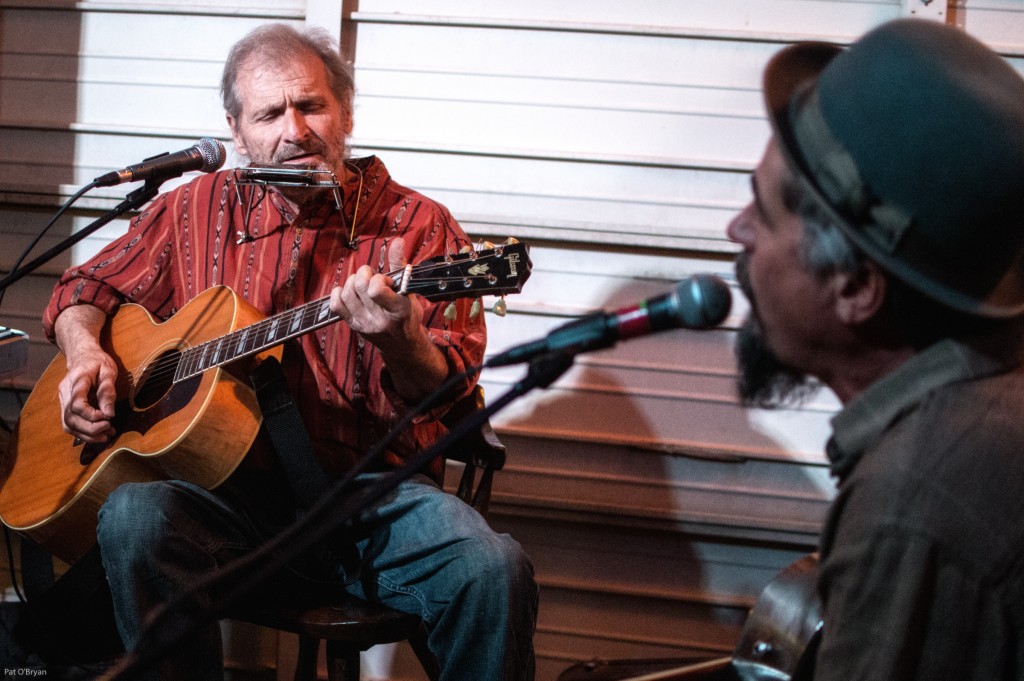 Continue reading "Butch Hancock and Bruce Salmon together at the Boathouse"