Rockin' the Ranch at Lajitas – Texas Music, BBQ, Beer, floating in a pool looking at the stars…
The end of the story:  we lay on comfy pool recliners, drinking excelent Malbec and watching the stars play on the turquoise water of the pool…
The resort at Lajitas is an oasis in the desert.  Literally.  Green grass covers the golf course.  There are two pools.  The suites and hotel rooms are "cowboy' chic" and luxurious.
It's also way out of the price range that most Terlinguans can (or will) afford.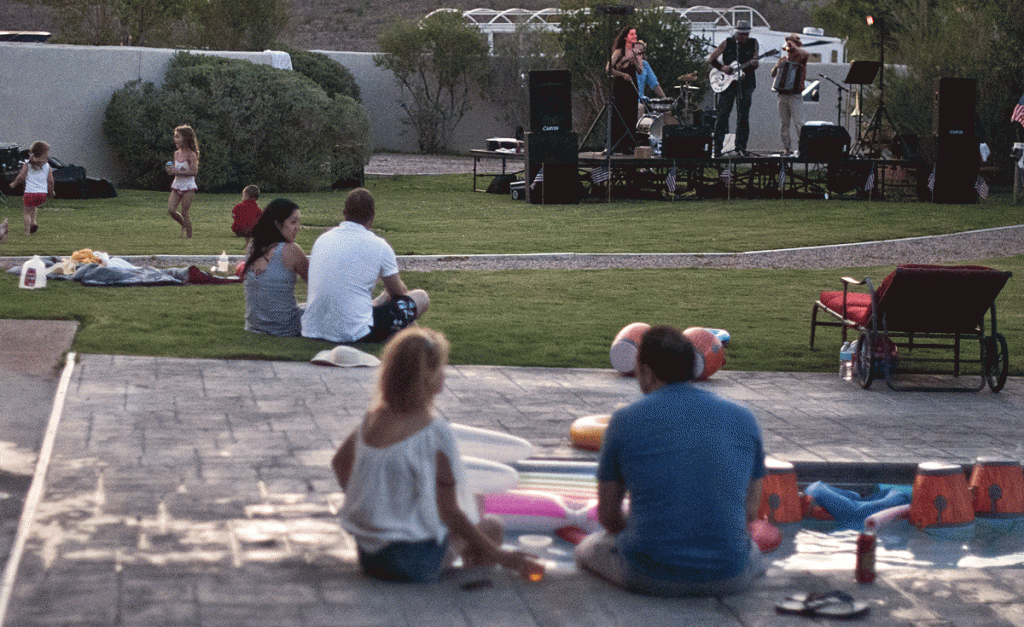 That's why I was so excited when I learned about the "Rockin' the Ranch" party the resort was putting on.  Two great bands (playing through Trevor's new PA system.  Very cool.), against a backdrop of desert mountains and a huge sky.
Free show, $2 BBQ, $2 beer, open-swim…
Now, that's a "local-friendly" party.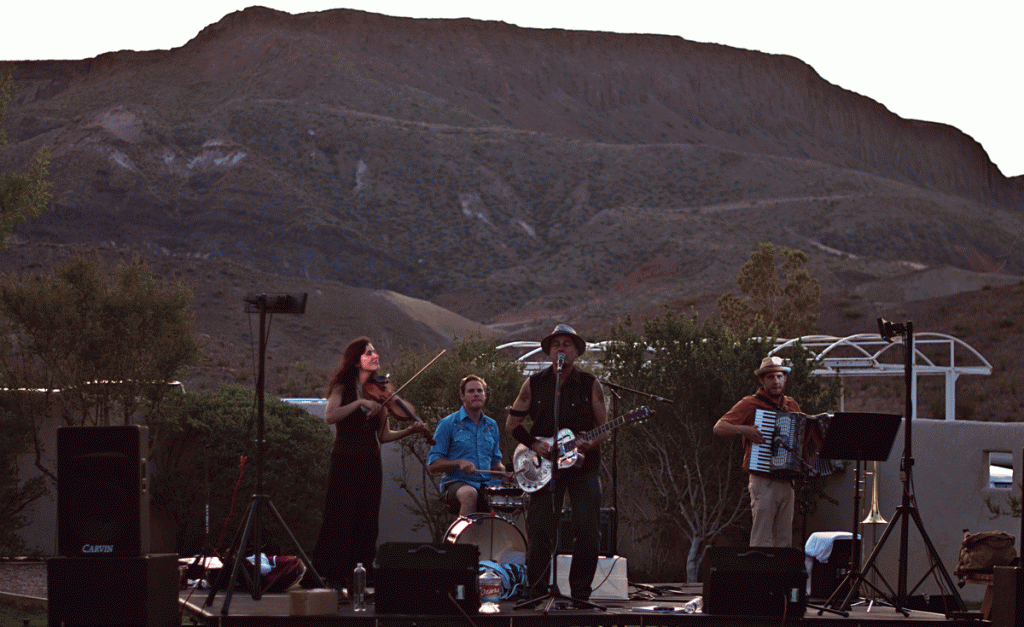 Betsy and I took the RV.  The Lajitas RV park has full hook-ups and an amazing view.  There's a large air-conditioned area with showers, bathrooms, and a library/sitting room.
Our RV ended up about twenty yards from the entrance to the party.
The Brewski Salmineo Band was playing when we arrived, so I deferred hooking up the RV until later.  We grabbed our BBQ plates (Brisket with Mexican corn, chili beans, and potato salad!)  and beer and settled in to watch the show.  Bruce Salmon and Michelle Alany are just getting better and better, and the Rhythm section they brought this time was excellent.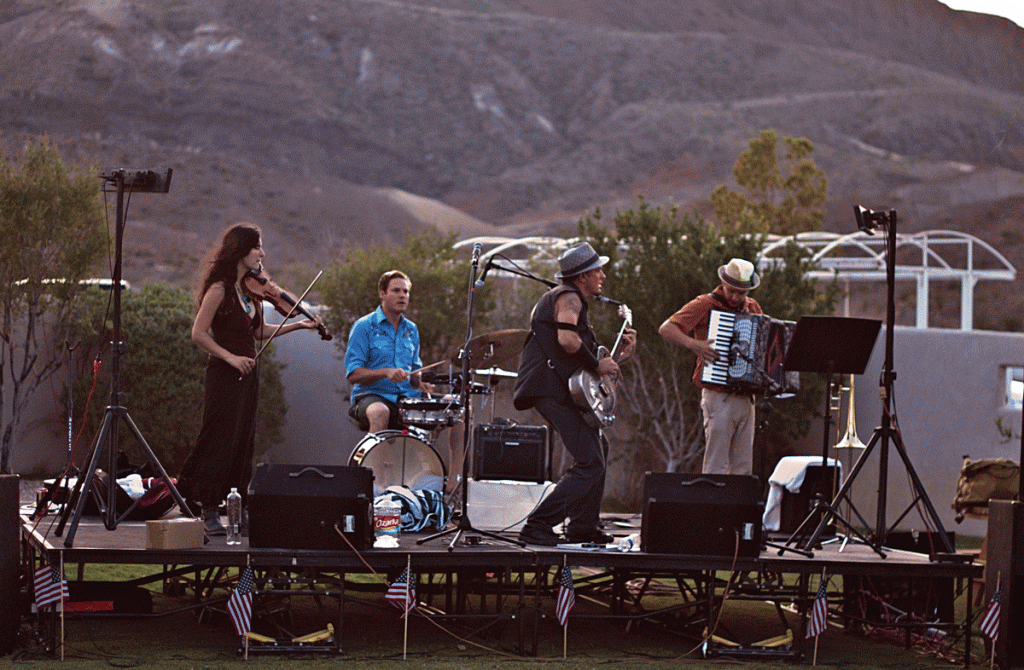 The crowd was a friendly mash-up of Lajitians, Terlinguists, and guests at the resort (which was packed).  Hugs all around.  Great conversations.  The water in the pool was crisp and cold and the rapid evaporation due to the low humidity out here will chill you when you get out.
Later, the Doodlin' Hogwollops performed as a 3-piece.  They sounded great.
The sun went down.  The stars came out.  Kids chased blinking lights and each other around the pool.  Then the fireworks started – excellent!  ((and no fires.  Terlingua, take note.))
Eventually, the crowd thinned out and then it was over- except for me and Betsy, reclining by the pool, drinking good wine and watching the stars reflected in the turquoise water.
Congrats to the gang at Lajitas – the show was excellent, the food was delicious and cheap, and the vibe was relaxed.
It went so well that there are rumors of turning it into a monthly party.  Cool!
$2 BBQ/$2 beer, live music, pool…