2014's "Voices From Both Sides" Fiesta Protesta celebration at the Lajitas crossing was a success on every level.
There were many more people on both sides of the Rio Grande.  There was massive media coverage- National TV, radio, and print outlets sent crews to cover the celebration.
Al Jazeera America TV story HERE.
New York Times story HERE.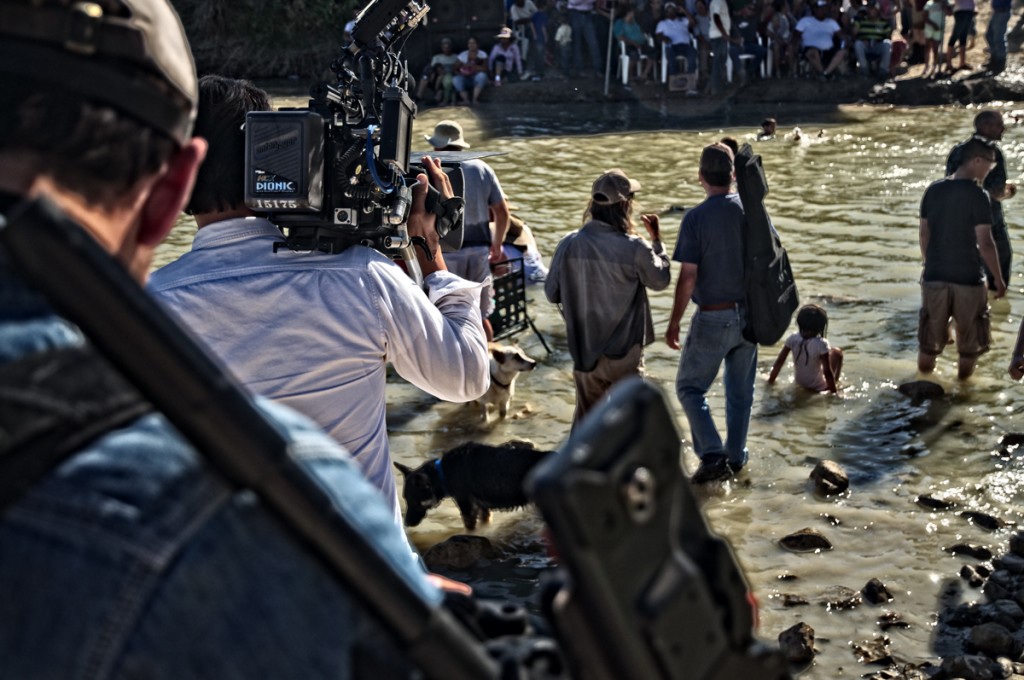 Our community, from both sides of the border, gathered to show our love for each other and express visibly the fact that it's one community on both sides of the river.  
There were no fights, no harsh words, no problems.
There were lots of improvements over last year.
This year, Ron Mohr donated the use of several large shade cloths. Casey from All Energies brought his solar generator to power the sound system.  Big Bend Brewing Company provided beer.  Others donated water and trash services.  Several people brought food – the barbacoa was delicious.
The quality of musicianship was even higher than last year- the Mexican side of the river had a fine band from San Carlos which alternated sets with bands and performers from Austin, San Marcos, and other civilized areas who joined local performers for non-stop music on the US side.
Lajitas Golf Resort provided the location for the party.
"Fiesta Protesta" rocked.
It's amazing how quickly a tradition can be established.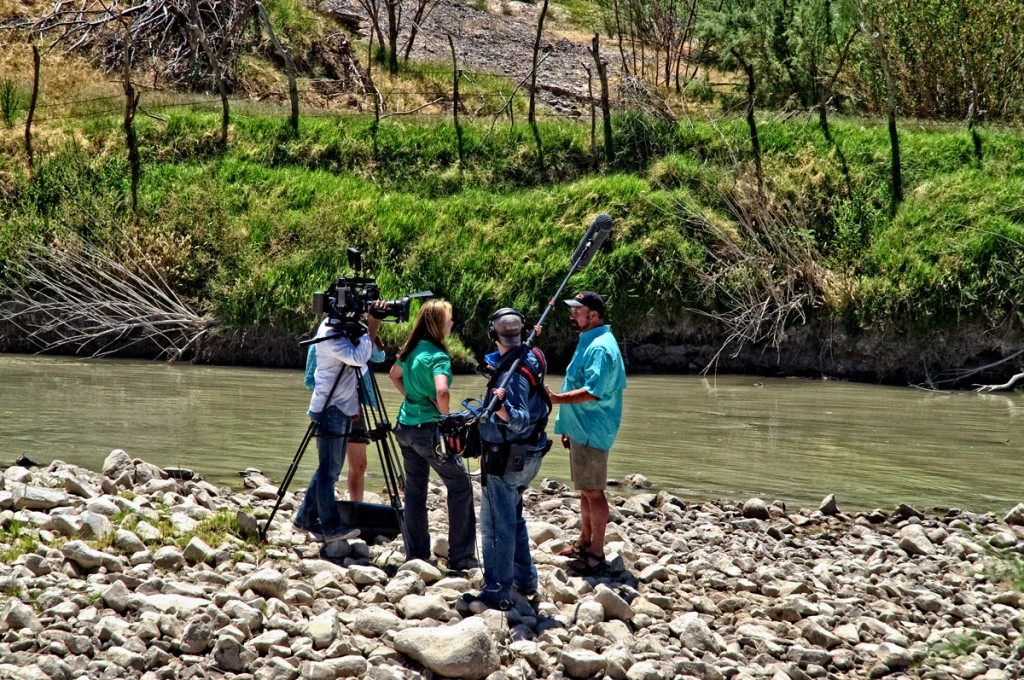 Once again, Bill Ivey joined the mayor of San Carlos for a handshake and hug in the middle of the river.  Once again, crowds from both sides of the Rio Grande joined hands and made a human bridge from one shore to the other.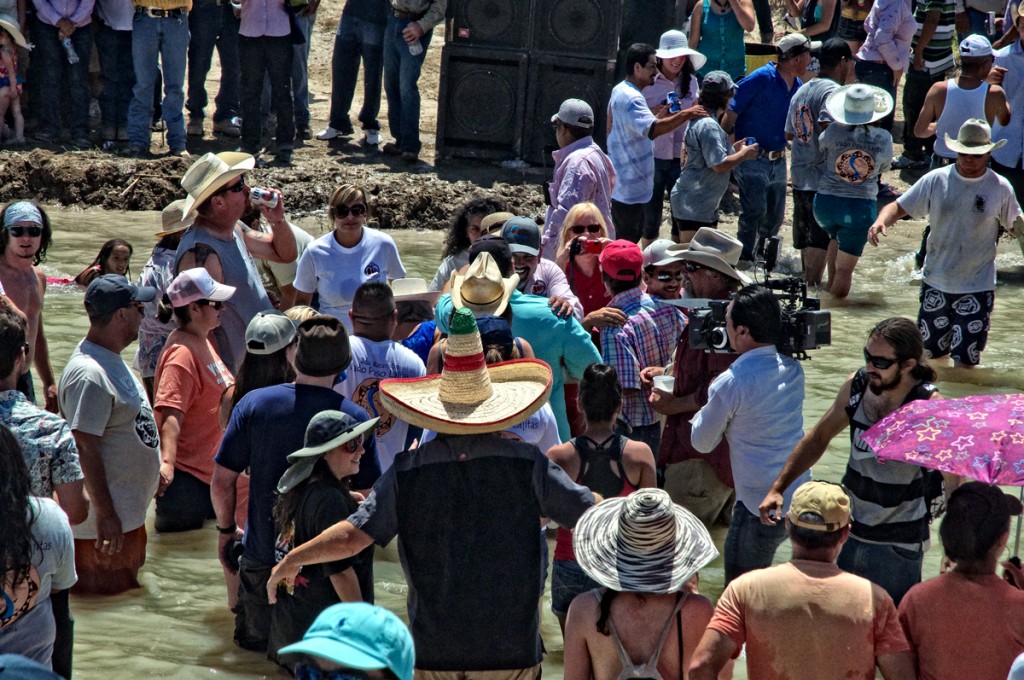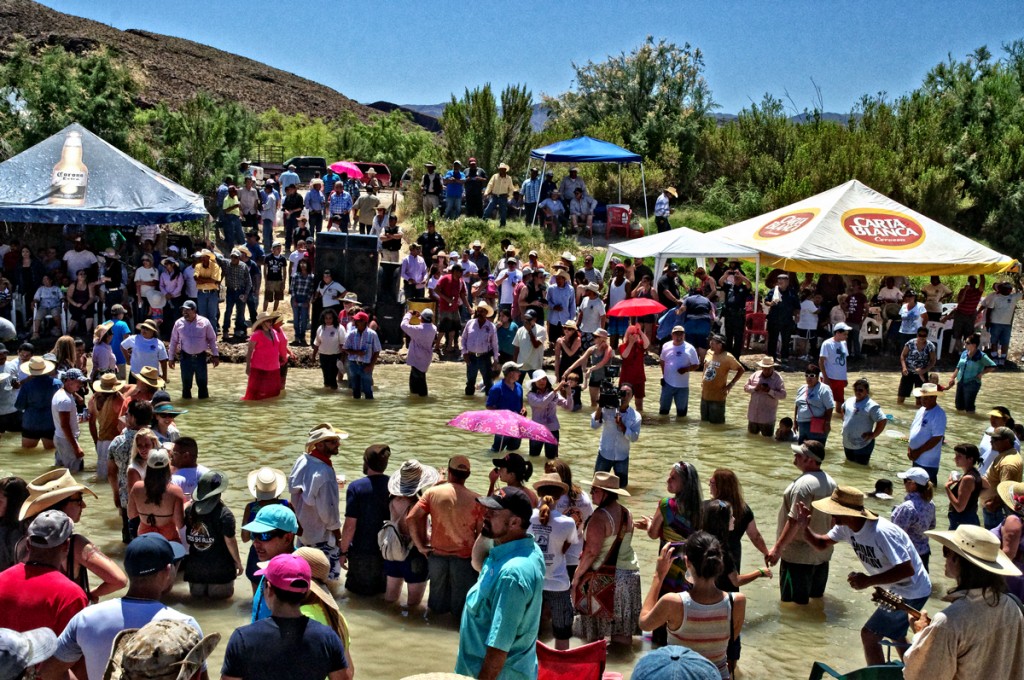 And, once again, Los Pinche Gringos took their instruments (and a huge dancing crowd) to the Mexican side of the river and played back to the United States from Mexico.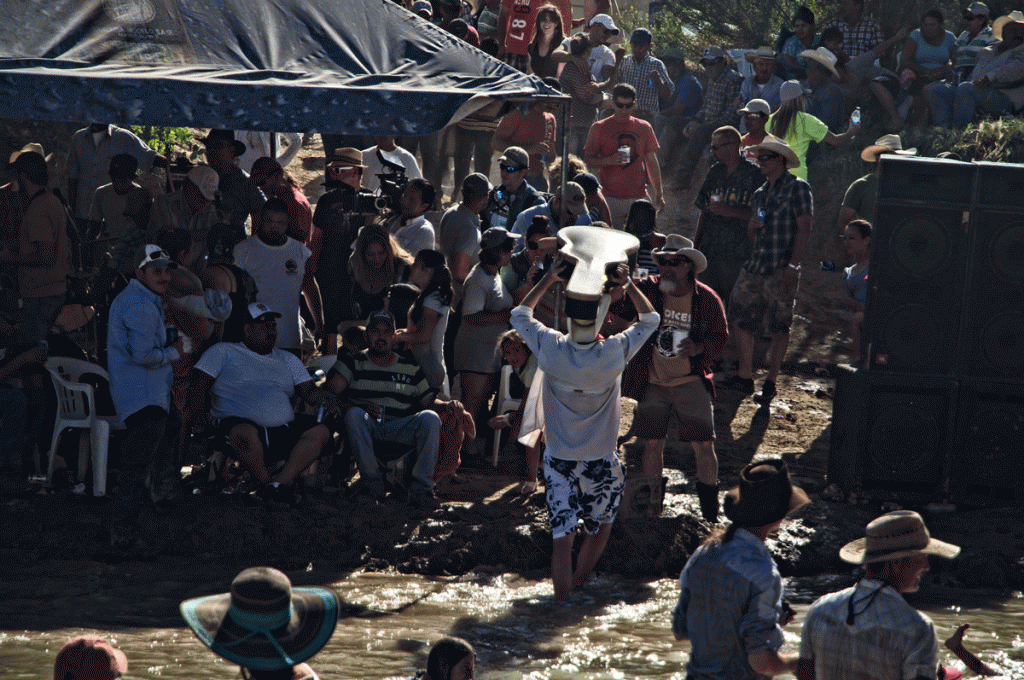 Voices From Both Sides has been nick-named Fiesta Protesta because, at least on this stretch of the Rio Grande, the immigration laws are stupid and cruel.  Local families are divided by this arbitrary border. Friends who previously got together for a beer and conversation now have to either shout across the river or drive many hours to legally hang out.  Texas kids who used to be able to walk to grandma's house on the other side of the river for Sunday dinner now can't visit grandma.
This community is not divided by the river, it exists on both sides. We're divided by a political mistake.  It's time to admit that it's a mistake and fix it.
We want the border open.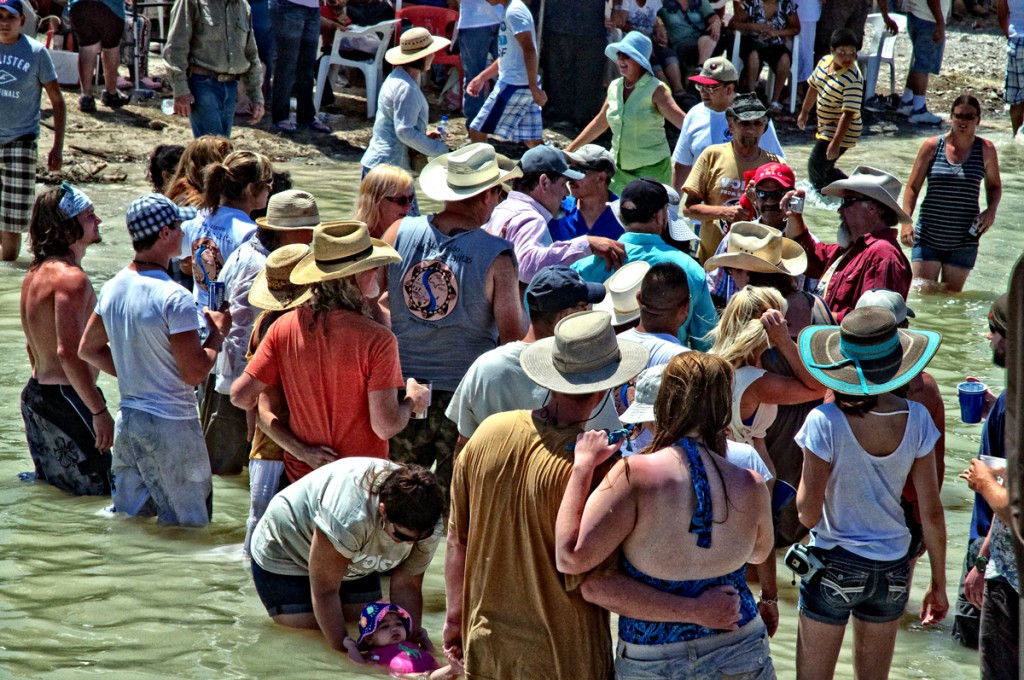 And, for one day, it was.  Fiesta Protesta was a day of celebration, music, and peaceful civil disobedience.  I'm proud of my community for coming together for a good cause.
Next year, and every year until our border is open, we'll do it again. Between now and then, petitions have been written and signed, and the movement to open the Paso Lajitas crossing is gaining momentum.  It's just a matter of time- let's get it done.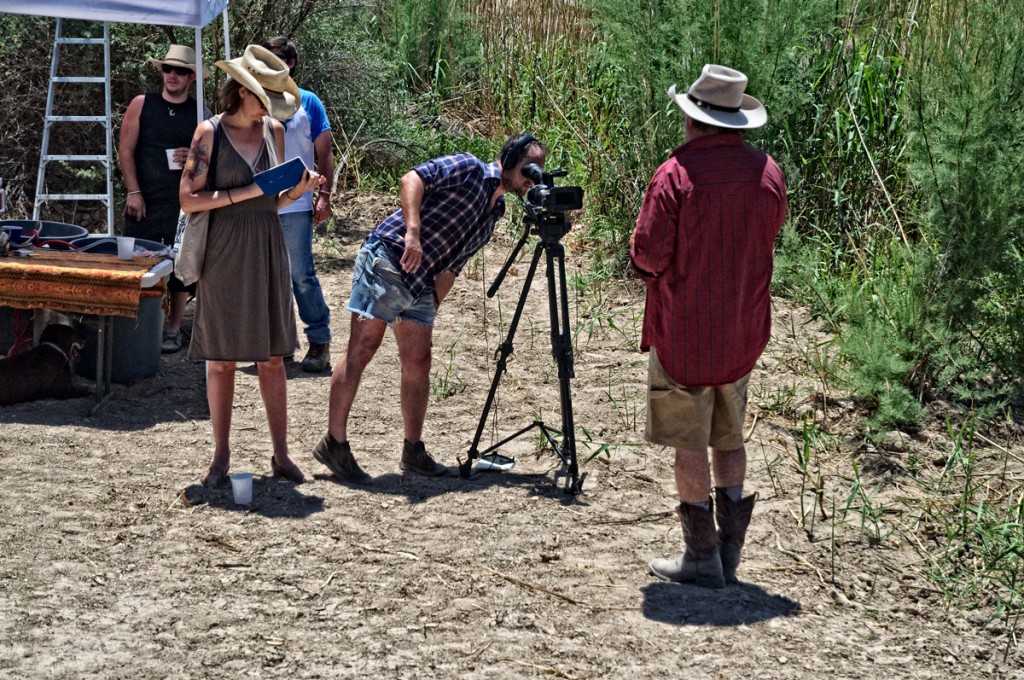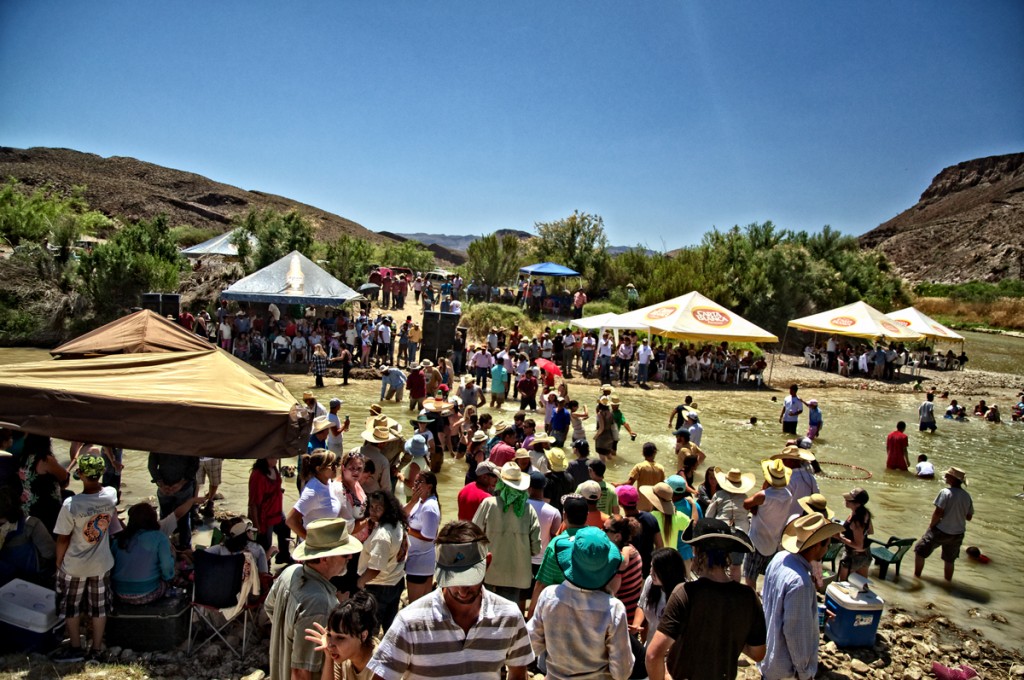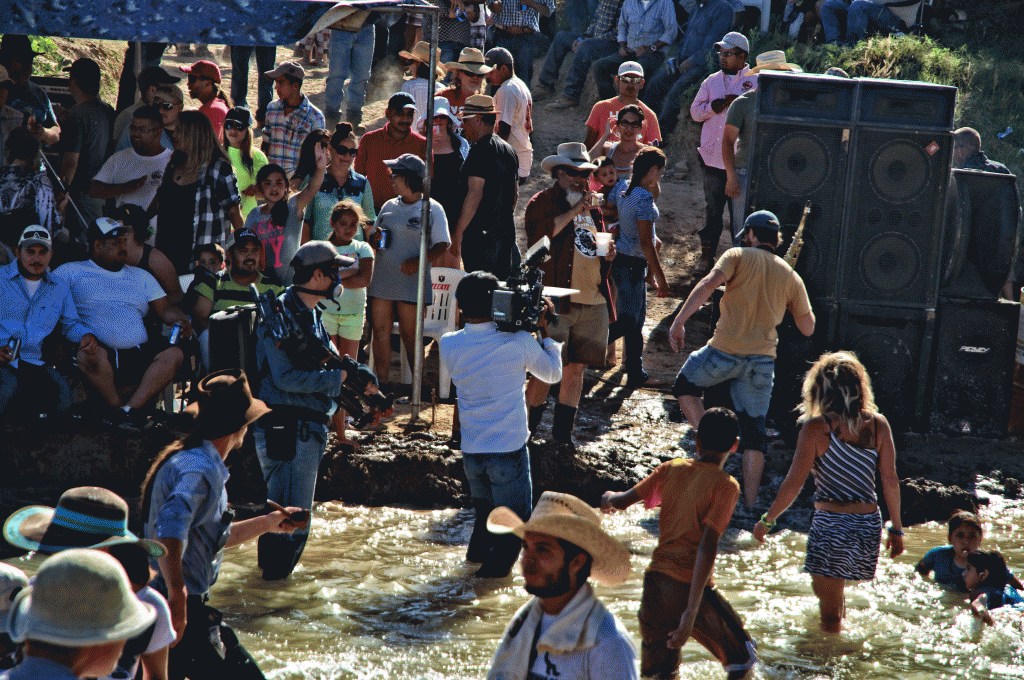 Here are some more pics from the event, in no particular order.  You are welcome to use these pics for non-commercial purposes as long as they are properly credited to Pat O'Bryan and include a link to http://terlinguamusic.com