For the third year in a row, neighbors from both sides of the Rio Grande River gathered in Lajitas, Texas to celebrate "Voices From Both Sides," a peaceful protest against the closing of the border.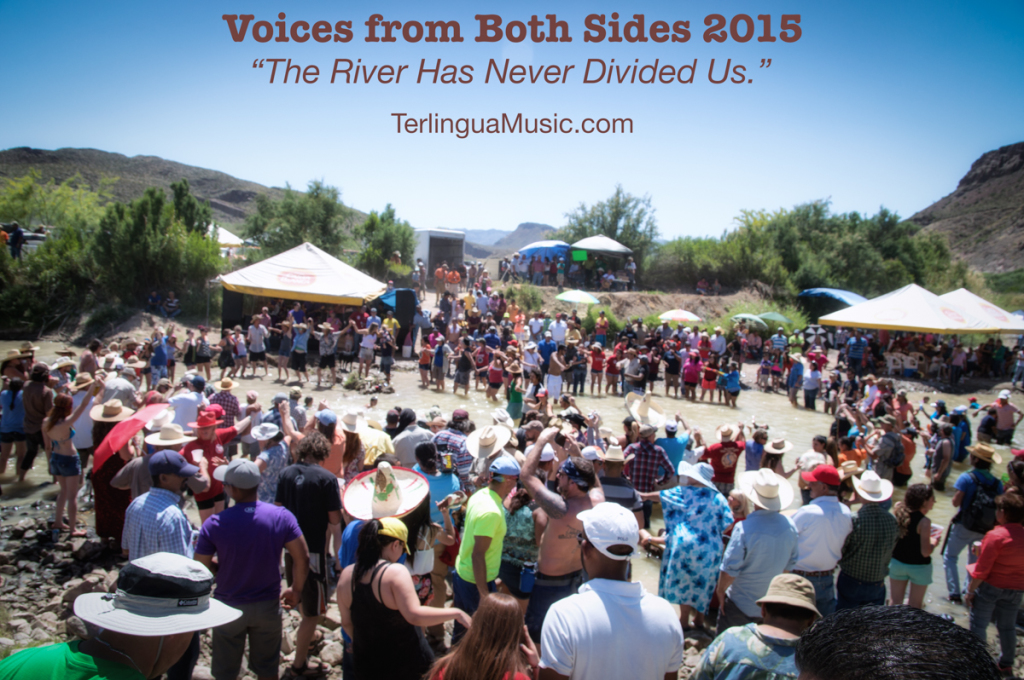 Before the border closing, this stretch of the Texas border actually extended into Mexico. The communities of Paso Lajitas and San Carlos, as well as Boquillas and Santa Elena were home to many U.S. citizens. Traffic across the border was casual, and crossing the border for groceries, dinner, entertainment, or to visit family and friends was common- and the traffic went both ways.
Now, a five minute trek across the river to, for example, grandma's house has turned into a several hour ordeal.
Once a year, Jeff Haislip and Collie Ryan- along with several members of the community from both sides of the river- organize a "Fiesta Protesta."  Bands from Mexico set up on the South side of the river.  Bands from Texas set up on the North side of the river.  There's excellent BBQ, plentiful beer, and lots of hugs on both sides of the river.
For the third year in a row, the Mexican bands had the better PA system, and the Mavericks- in their purple stage outfits- were a very hard act to follow.  Very tight and professional. As Trevor Hickle pointed out, it was perfect:  Ojinaga is known for tight, professional ensembles and Terlingua is known for singer songwriters.
The first "Voices From Both Sides" celebration was a small, private affair that went virtually unnoticed.  This year, professional camera crews were ubiquitous, reporters from San Antonio and Midland interviewed attendees, a reality show crew slithered about, and the crowd was the largest yet.
As the sun sinks into the Western sky, attendees join hands and create a human bridge across the river- with the promise that we'll meet every year and make that bridge until there is a legal one.
Here's how it looked to me. You may use these pictures for non-commercial purposes, as long as you give photo credit to Pat O'Bryan and insert a link back to http://terlinguamusic.com