La Roja and I went to the Starlight Theatre last night to see Bruce Salmon with Amanda Kitchens on Accordion and Janie Cowan on upright Bass.
Due to life happening, Bruce and Janie didn't make it so Amanda and Garner Sloan played- and a fine show it was.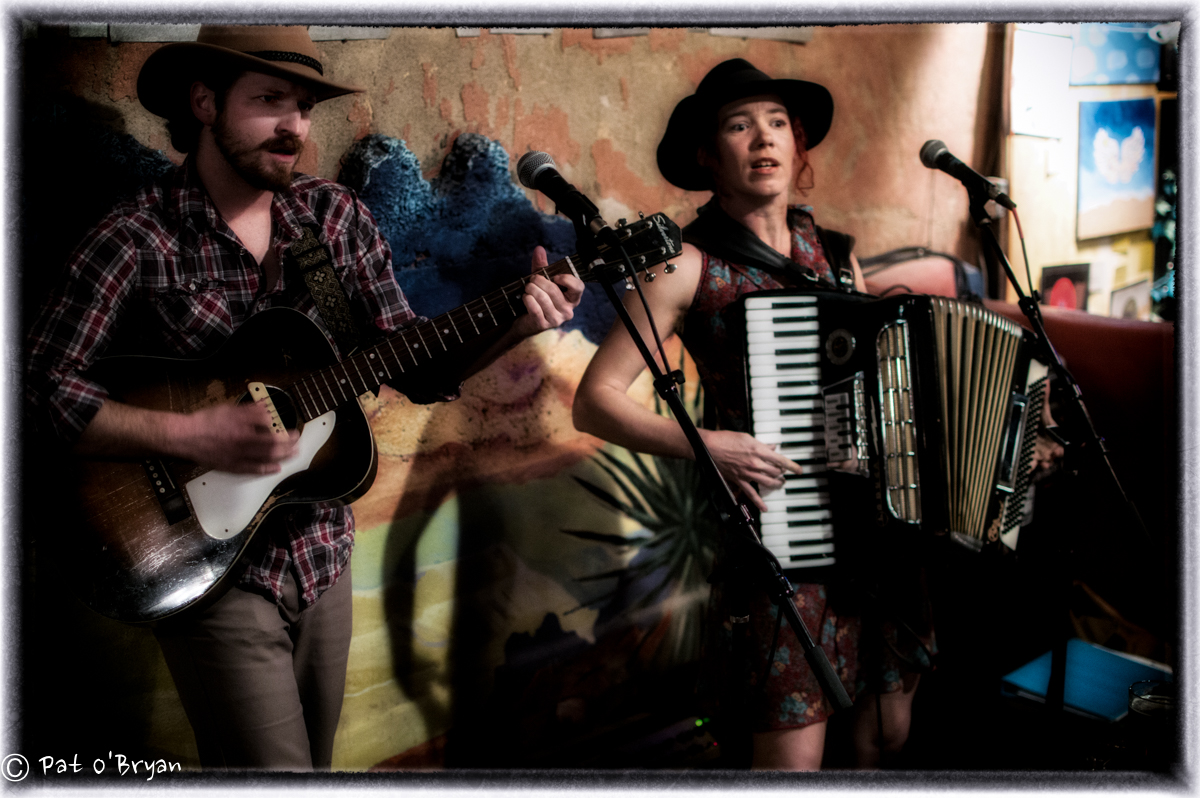 They're both seasoned professional musicians who make their living traveling the country playing their songs. Together, they make for a full and interesting show.  Nice harmonies, wonderful instrumental interludes, and- in Amanda's case- lots of fun attitude.
There are rumors of Bruce and Janie making their way down here this week and the traveling band of musicians have several gigs booked- Garner and Amanda will be at the Hotel St. George in Marfa tonight.
You can find out more about these musicians on their web pages:
I took a few snapshots- enjoy.