Free Outdoor Concert in Lajitas!
MARCH 1ST!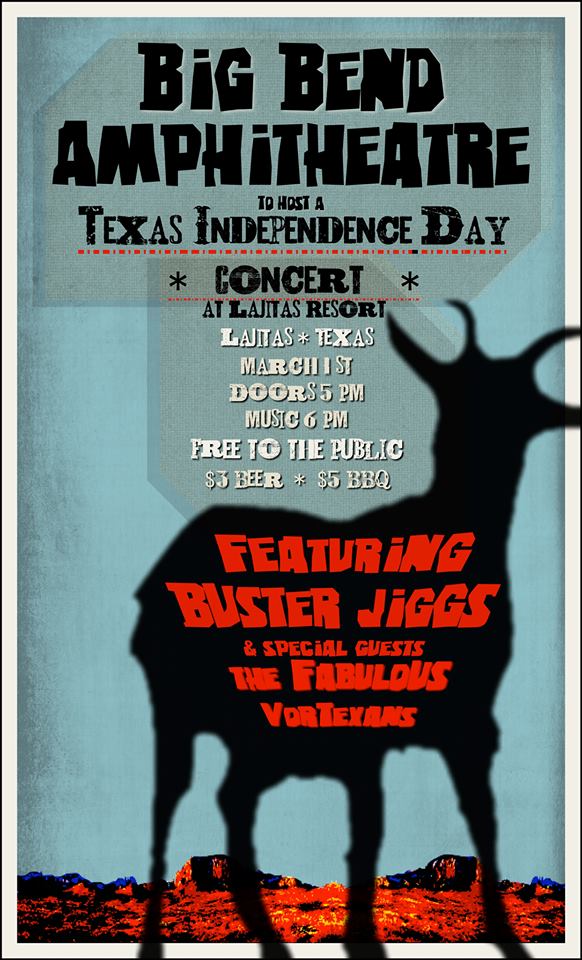 March 1st…  Cheap beer and BBQ.  Beautiful outdoor Amphitheatre.    Did I mention that it's a FREE show?
The Vortexans will go on around 6 PM.  Buster Jiggs will follow.
If you haven't seen them before, check out the video below. They're real good.

And… you know the Fabulous Vortexans. Come out early to support the home team!