You can't really understand Terlingua, or Terlingua Americana Music, without coming to grips with the other side of the border- and the nearest border crossing is at Boquillas, Mexico.  Unfortunately, for the past 11 years, that's been hard to do because the border has been closed.
Recently, a new border crossing to Boquillas, Mexico was opened in the Big Bend National Park.  I made this crossing in the 70's, and don't remember much about it… but, I do remember that the process was informal.  You just drove to the crossing, took the little boat across the river, trekked up the hill, and bought cheap tacos and beer.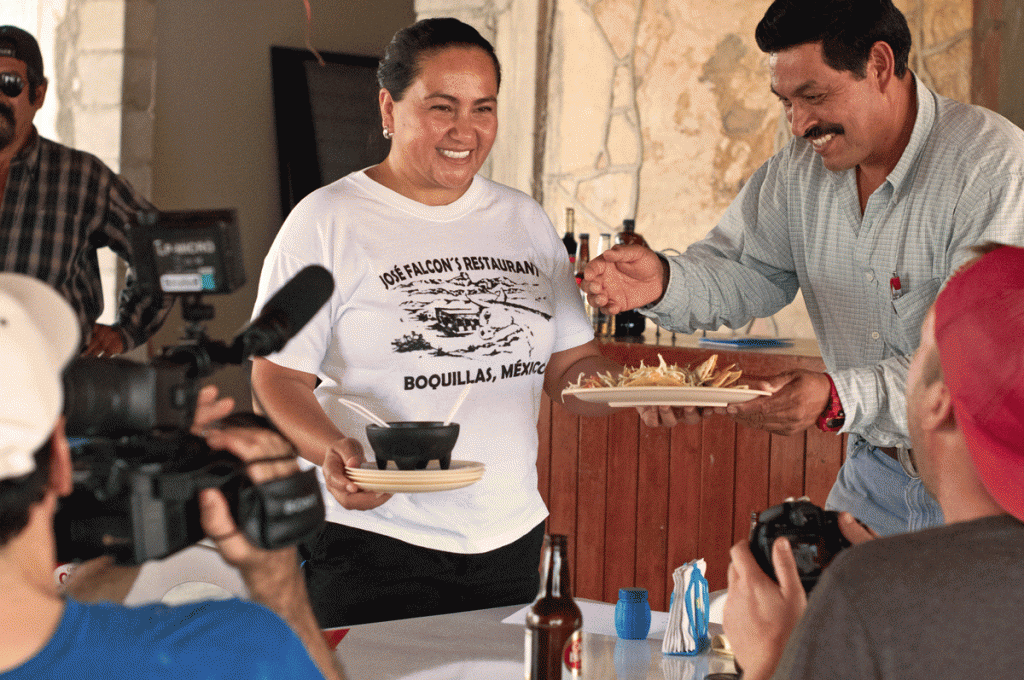 Now, getting to Boquillas is a little more complicated.  After driving an hour and a quarter from Study Butte through the park, you first go to the store at Rio Grande Village, where you buy your tickets for the boat- $5/per person.
Then, a short drive to the Boquillas crossing, a $2,000,000+ Homeland Security compound (my buddy Lance, who builds things, figures he could'a built it for $100,000… where does the money go?) where you show your passport and receive official permission to cross the border.
The crossing closes at 6:00 PM.  I talked to the guard who told me the rules:  "no mercy, no quarter."  If you haven't been fully processed back into the U.S. by 6:00, you have to stay in Mexico.  "Back at ya," was my unspoken reply.
A short walk takes you to the Rio Grande river, where you very much leave the United States.  A small john-boat picks you up and takes you across.  On the other side, there are horses, burros, some old trucks, and Victor, who sings to you.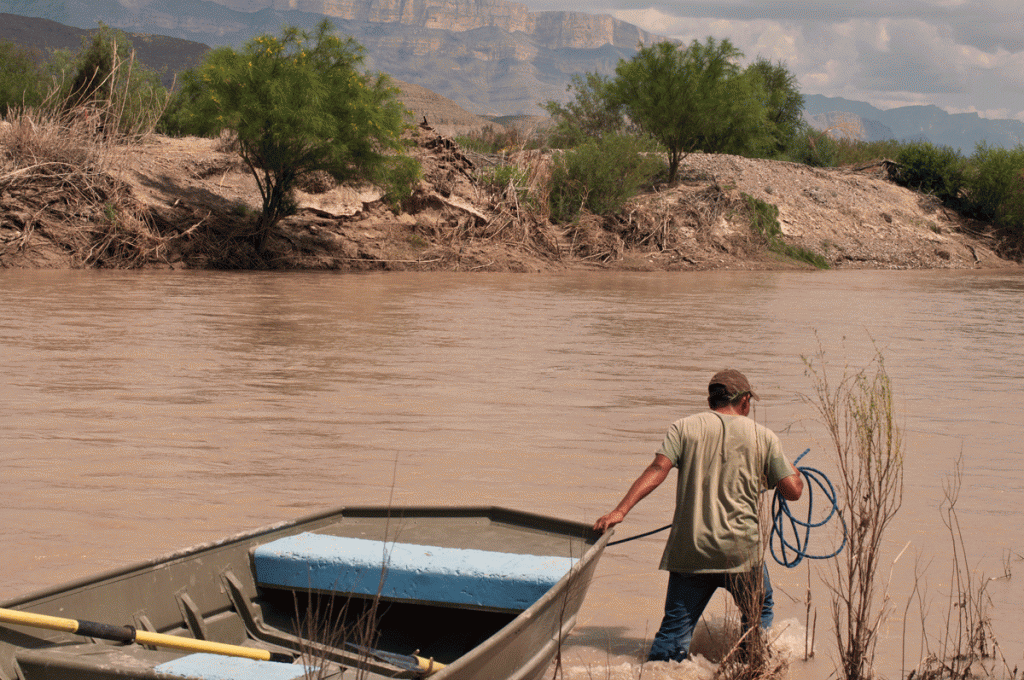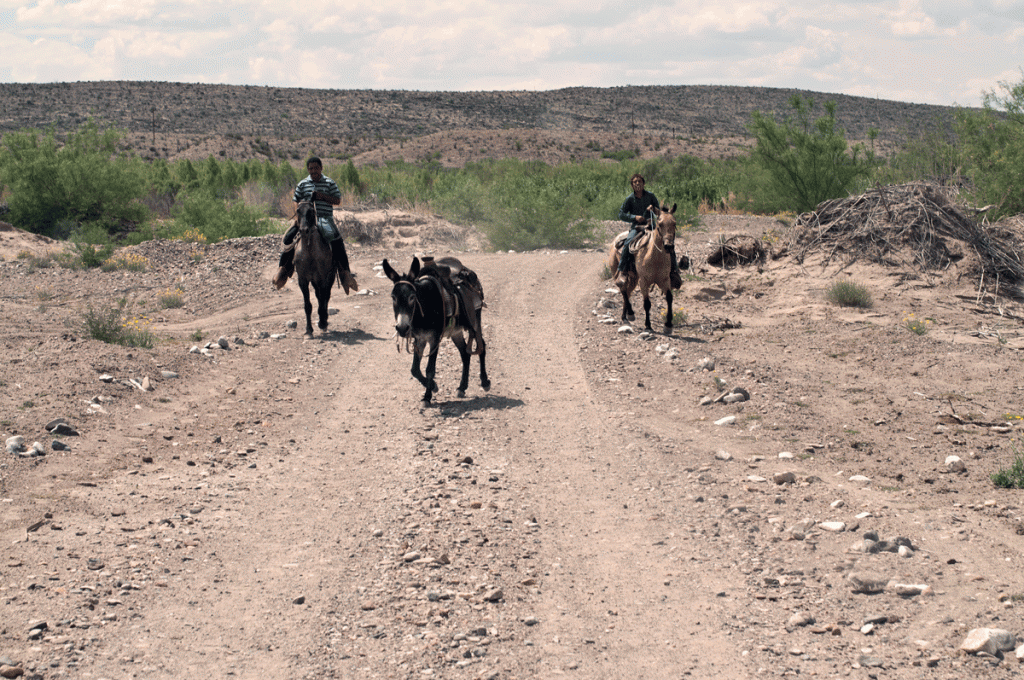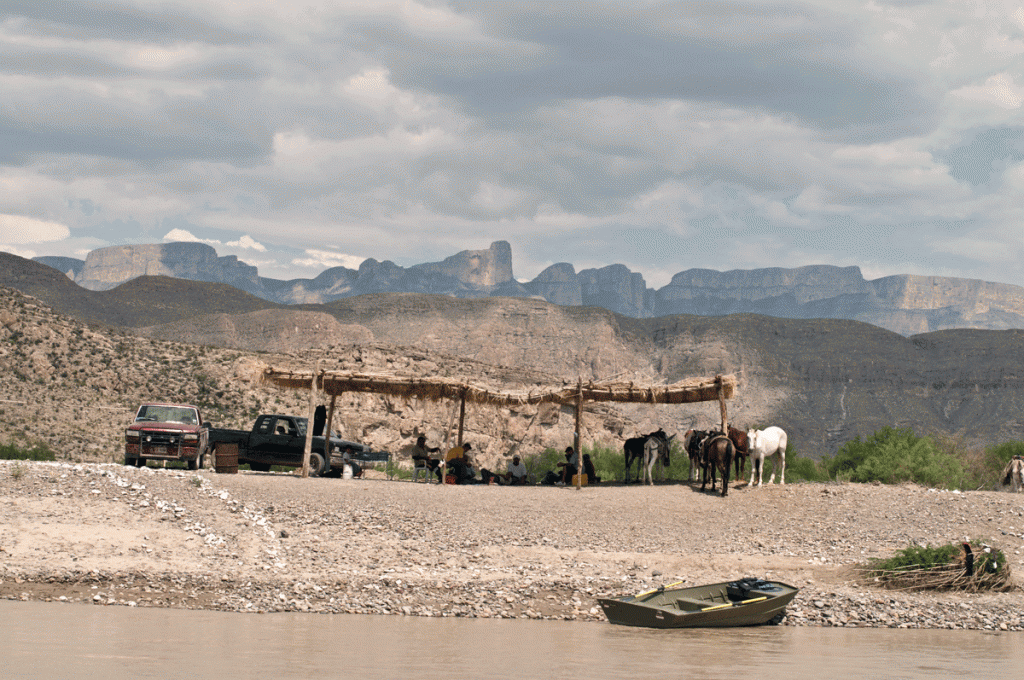 On the other side, you're in a different country.  You're also in a different world.  Boquillas is a six-hour drive over mountains on very bad roads from the nearest city.  Before the border was closed, the residents could easily pop across the border and go shopping in Alpine or one of the stores in the National Park.  Now, anything that gets to Boquillas – beans, vegetables, meat, gasoline, furniture, clothes… anything – is trucked in over the mountains.
Consequently, it's pretty primitive.  Dirt roads.  Old adobes.  No stores.
$5 per person buys you a bumpy ride from the river to the town.  It also bought us a personal guide – ours was named Eduardo.  He stayed with us all day and drove us back to the river crossing when it was time to go.  He drank some Cocas and declined the offer of lunch.  I'd recommend him highly – very helpful guy.
We went with our friends, Lance and Yvonne.  Yvonne speaks fluent Spanish, which came in handy, although many of the residents speak some English – and Lilia and Bernardo at Falcon's restaurant speak excellent English.  With Yvonne's help, we were able to talk to many of the locals and get a feel for life in Boquillas.
Right now, there is a feeling of anticipation among the citizens of Boquillas, and hurt and anger over the border crossing.  It's been a long 11 years.  This is the first "season" the crossing has been open.  Will the tourists come back?
Before the borders closed, spring break was a crowded, noisy party there.  In the fall and spring, when the weather is cool, the town was crowded with tourists.  After the border closed, the people had to leave.  They're trickling back…  I wonder if our government knows the damage that closing the borders has done?  Families divided?  Friends separated?  And entire villages, which had come to rely on the U.S. side for supplies, decimated or erased?
There are two restaurants.  There is a bar.  Electricity has been run from the U.S., but it hasn't been hooked up yet.  Small solar panels charge car batteries in some places…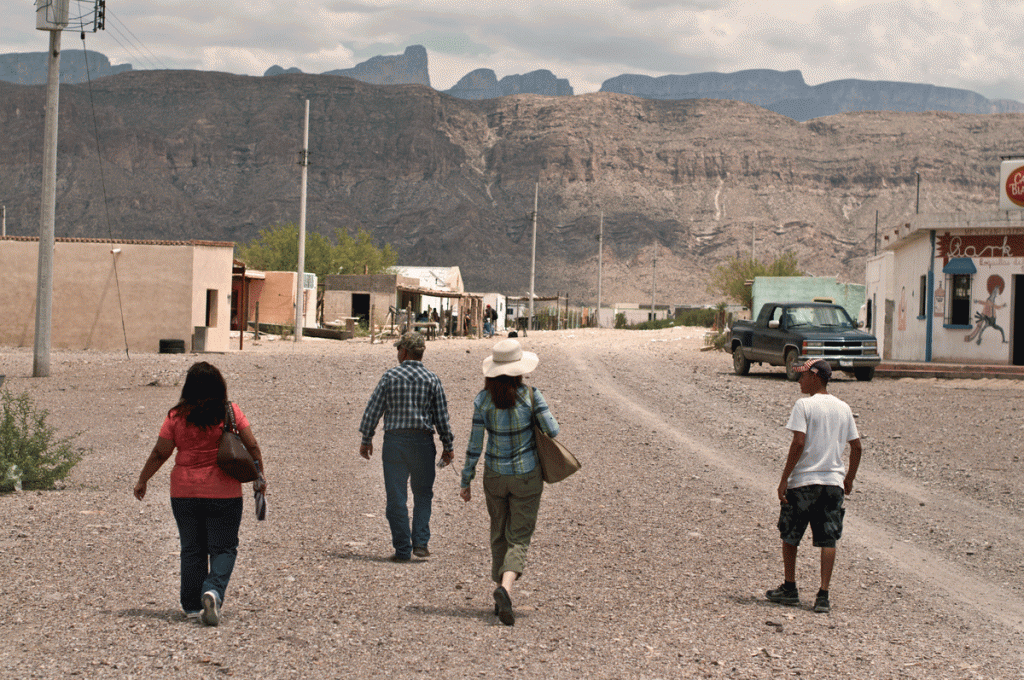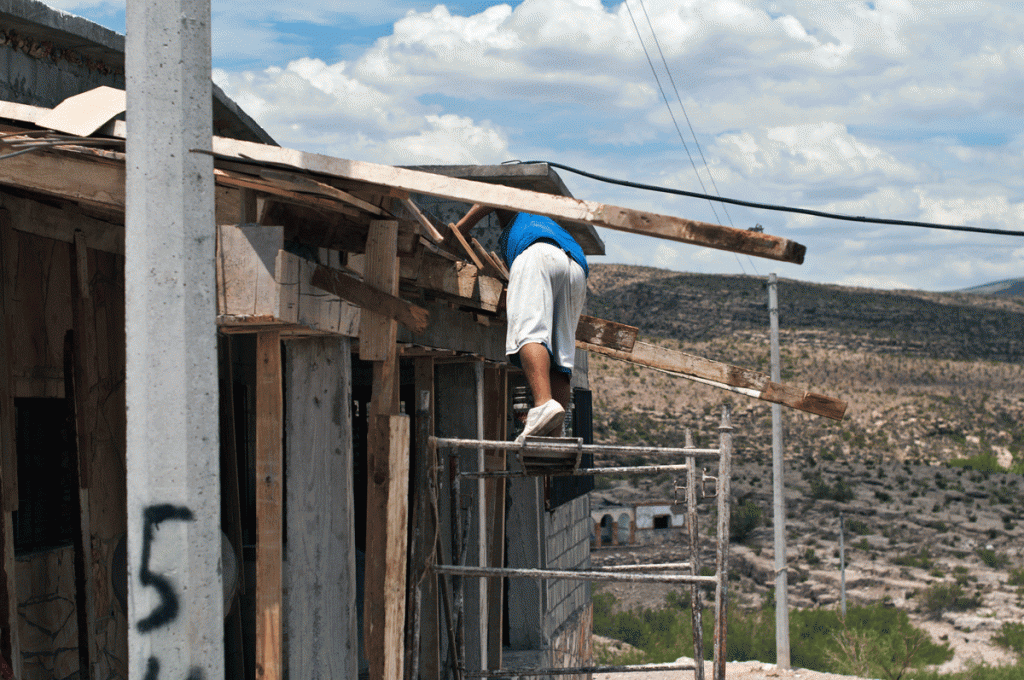 Aside from tacos and liquor/beer, the economy is based on selling hand-made items.  Crowds of small children, carefully watched over by their mothers, crowd around with their samples:  cloth bracelets, bent-wire scorpions, etc.  Everything is $5, and they have no change – where would they get it?  Be sure to bring a wad of 1s and 5s.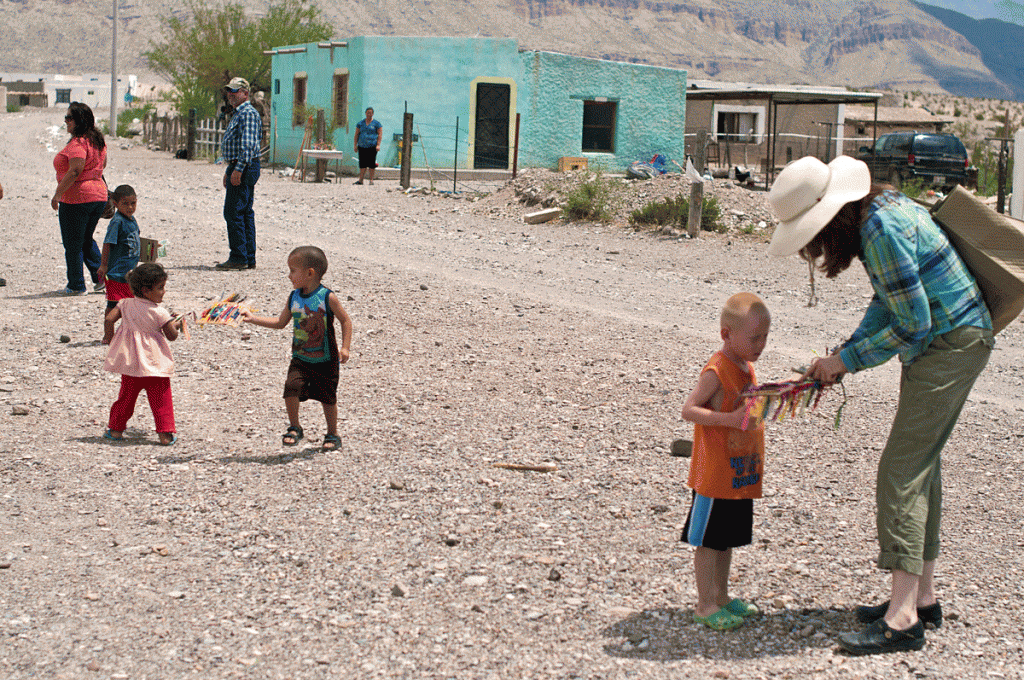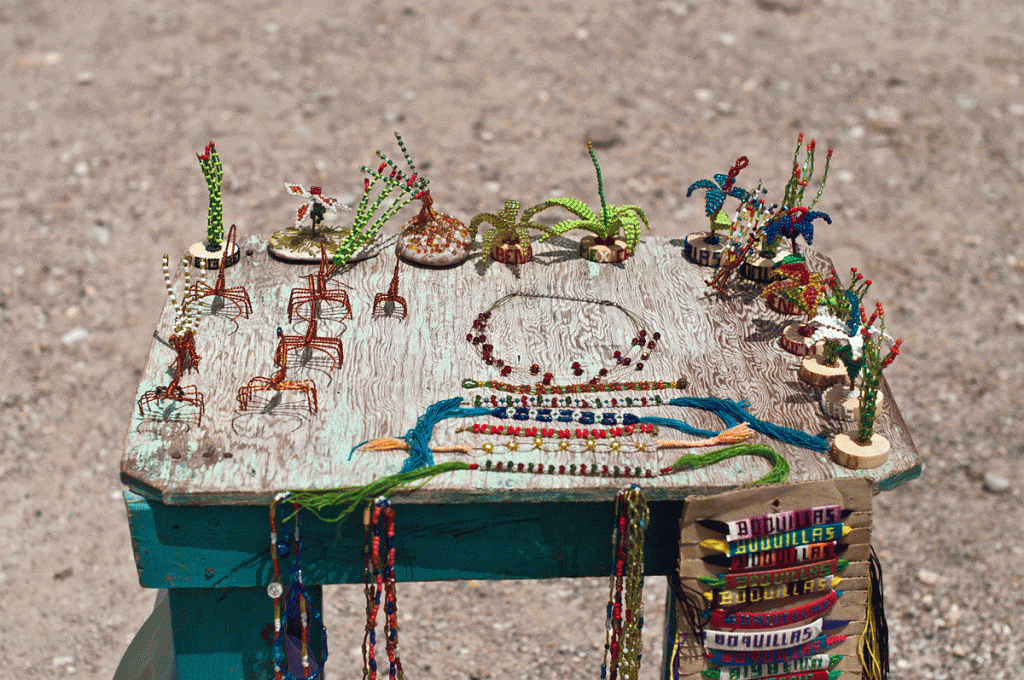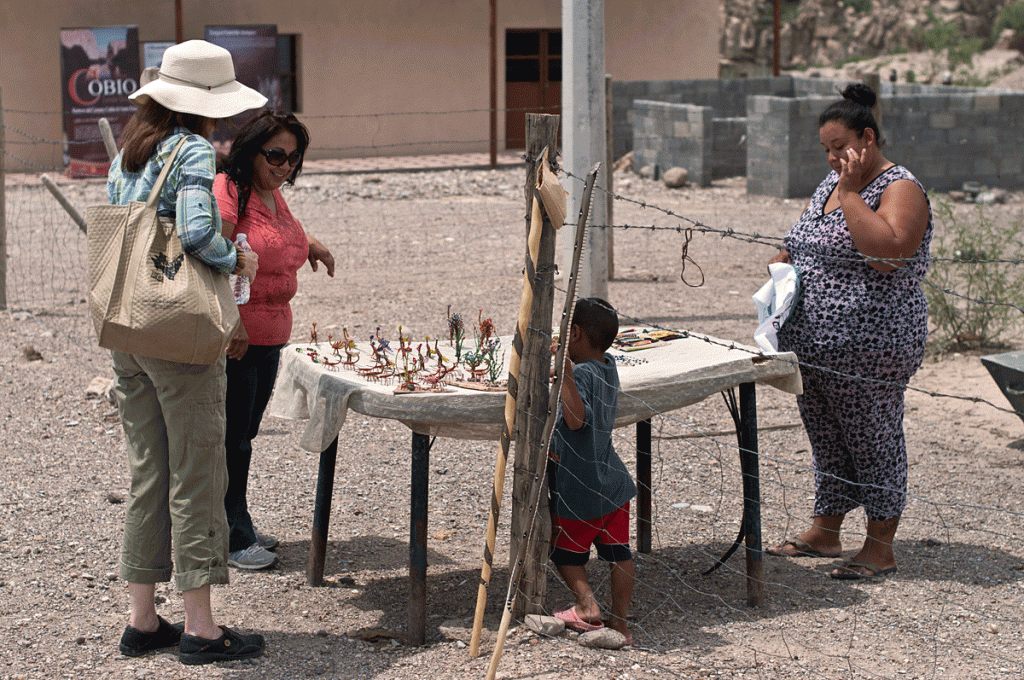 I took it as a good sign that there was a film crew in town, interviewing Lilia, Bernardo, and the street vendors.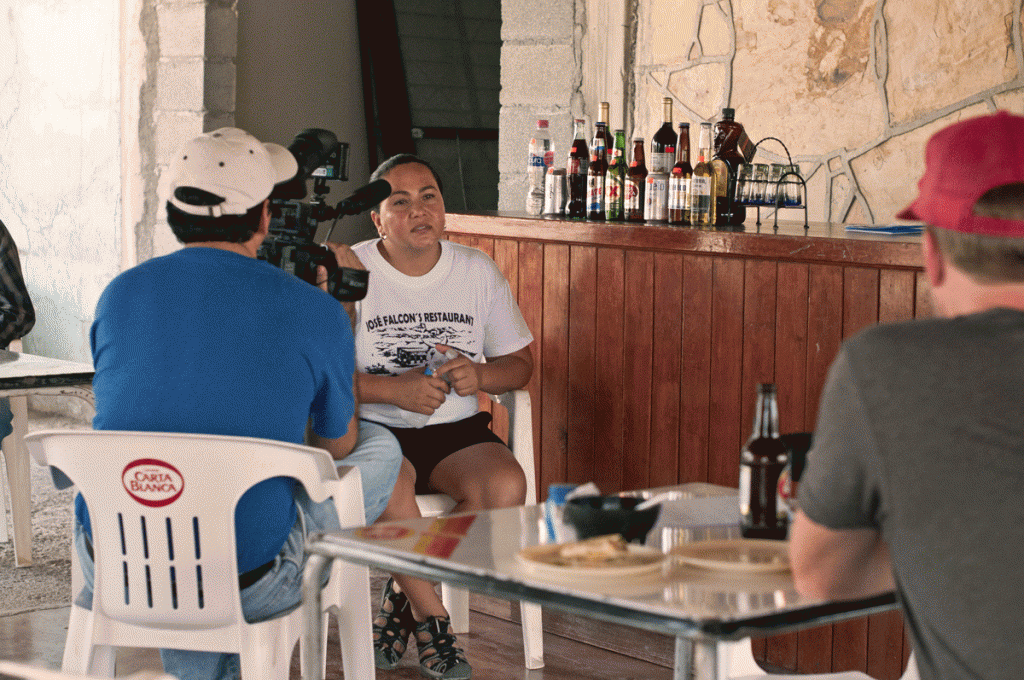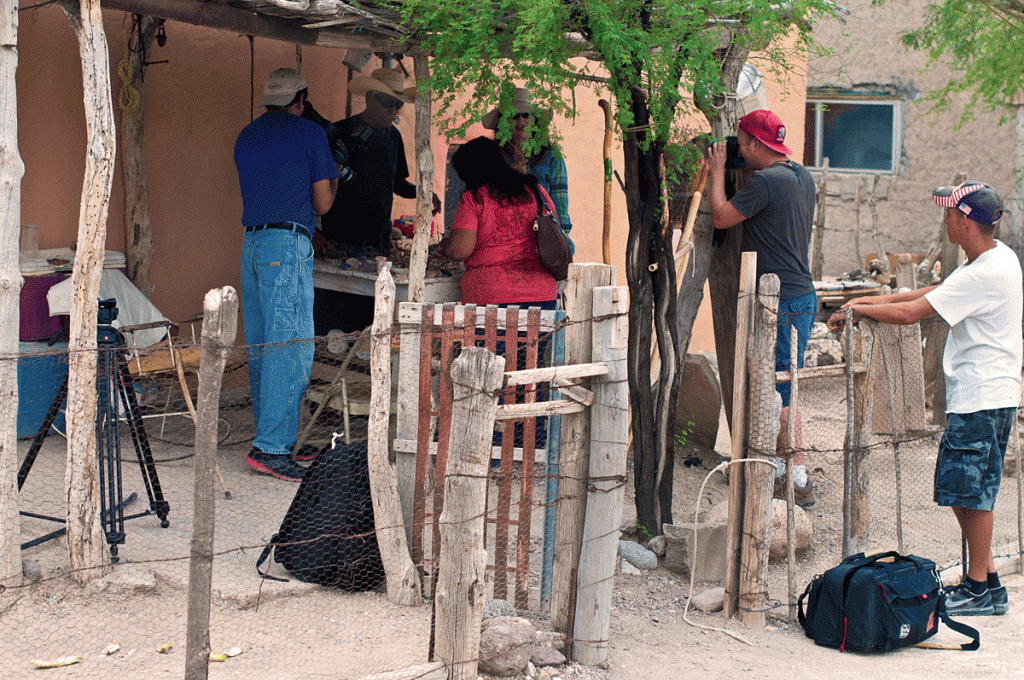 It doesn't take long to "do" Boquillas.  After a lunch of tacos and beer at Falcon's we walked through the town.  The main street has houses, a bar, a couple of restaurants, a Catholic church… and then just sort of fades out.  Below, to the South, there is another section of the town.  Nothing commercial there- just houses and the Evangelical church, where Bernardo is the pastor.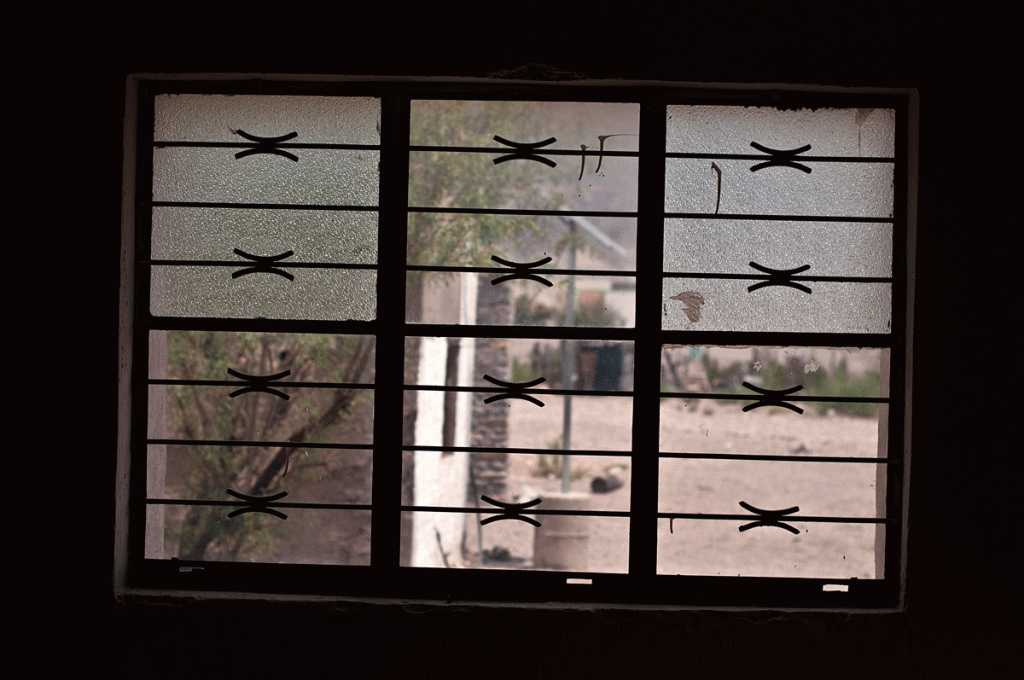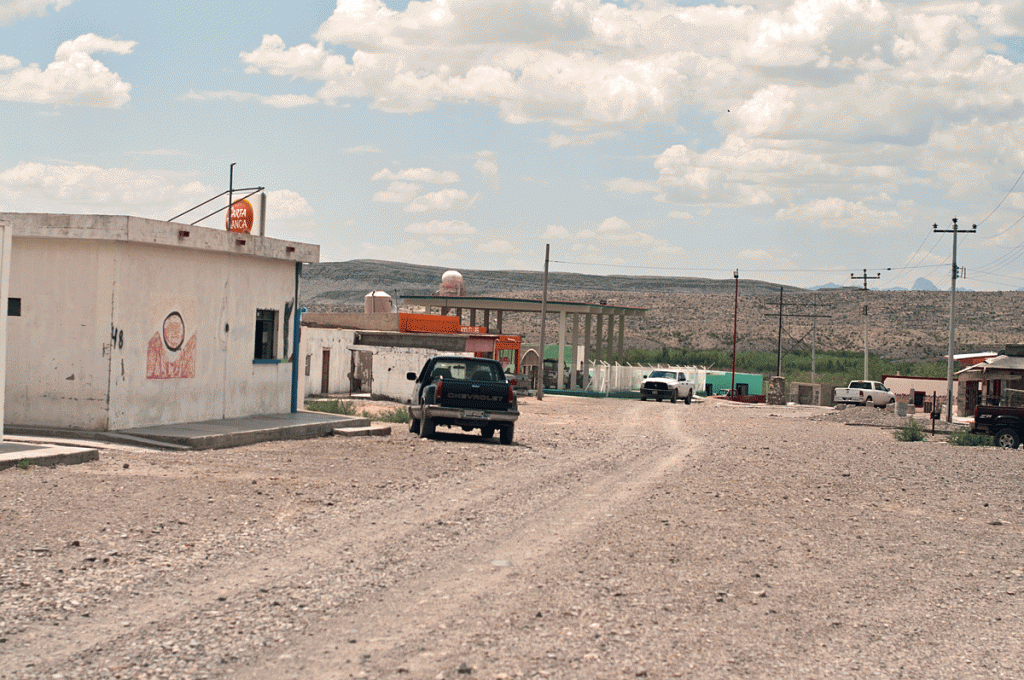 I would have enjoyed spending the night, but there's no place to stay.  There are beds on various patios, and you can rent one…  a little too rustic for me.  The locals all sleep outdoors during the hot weather.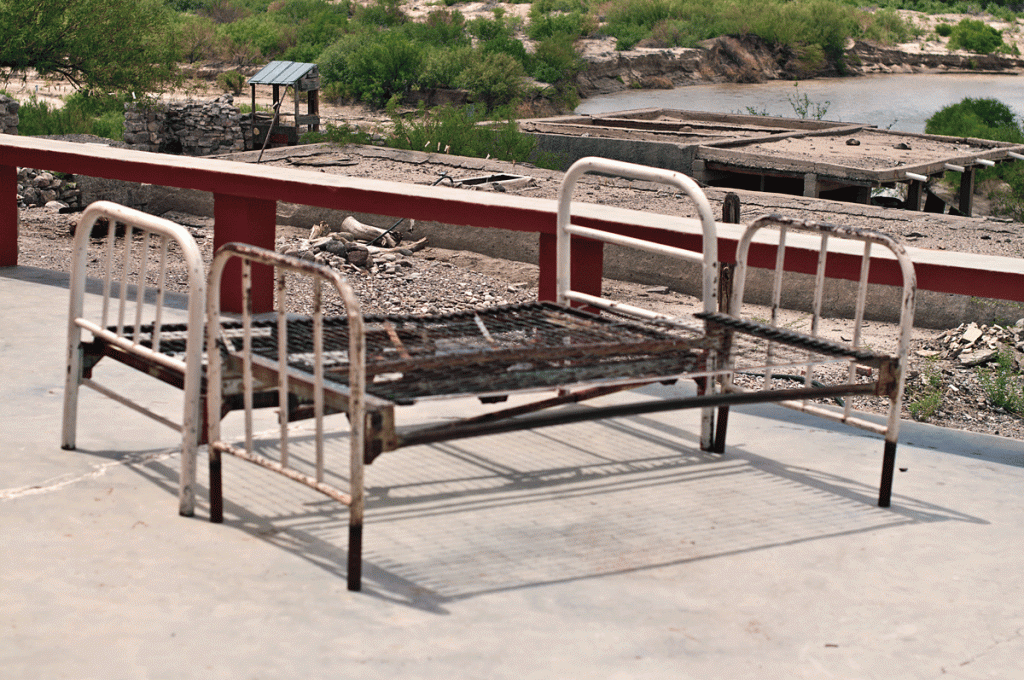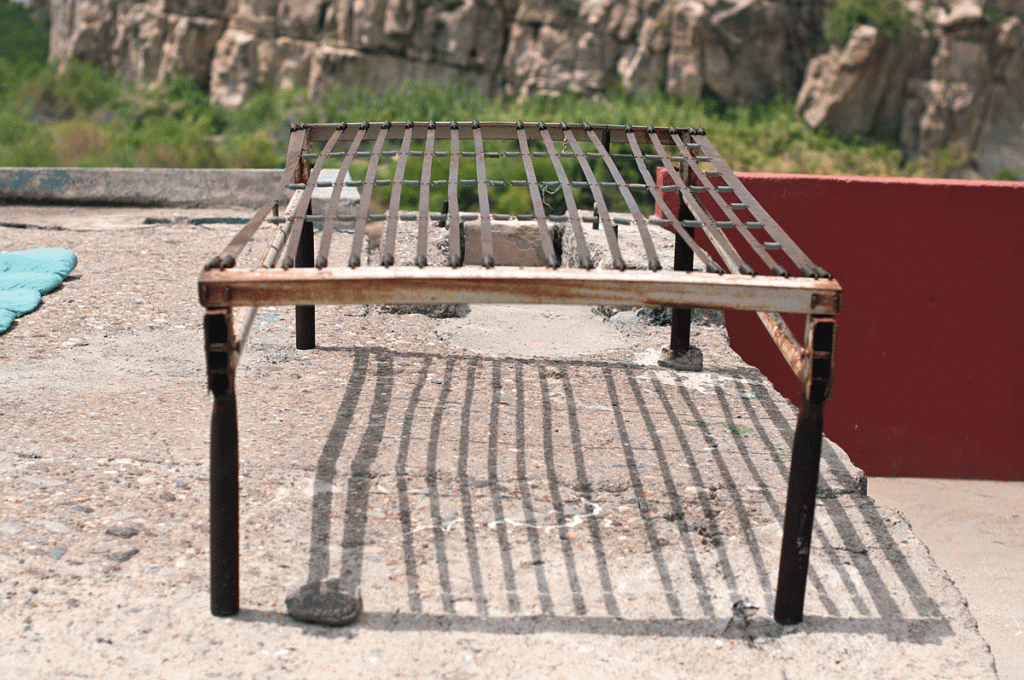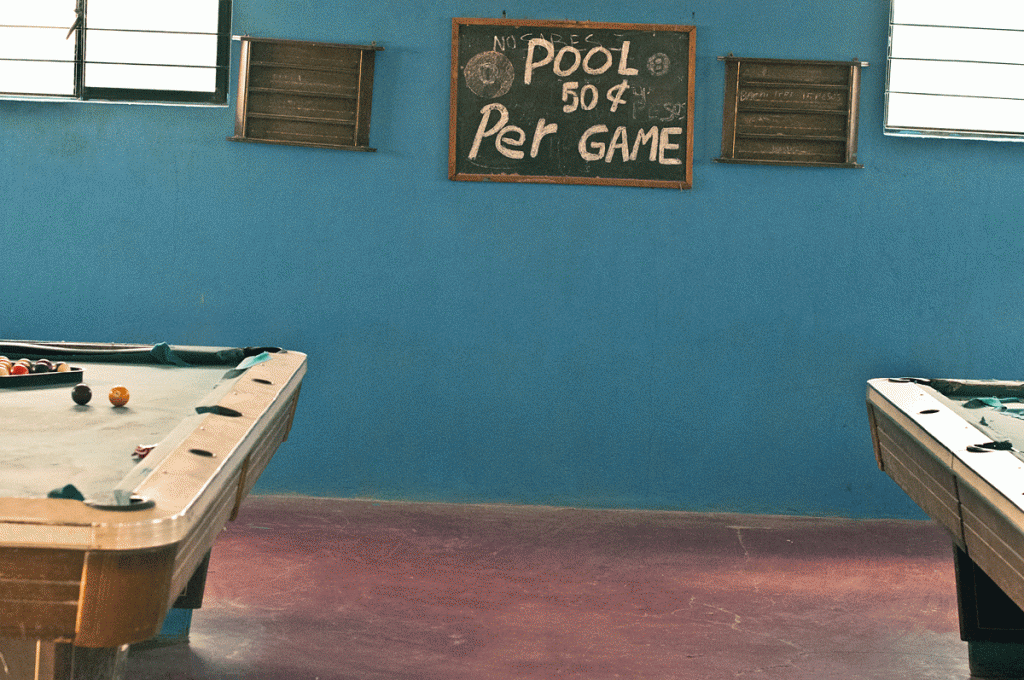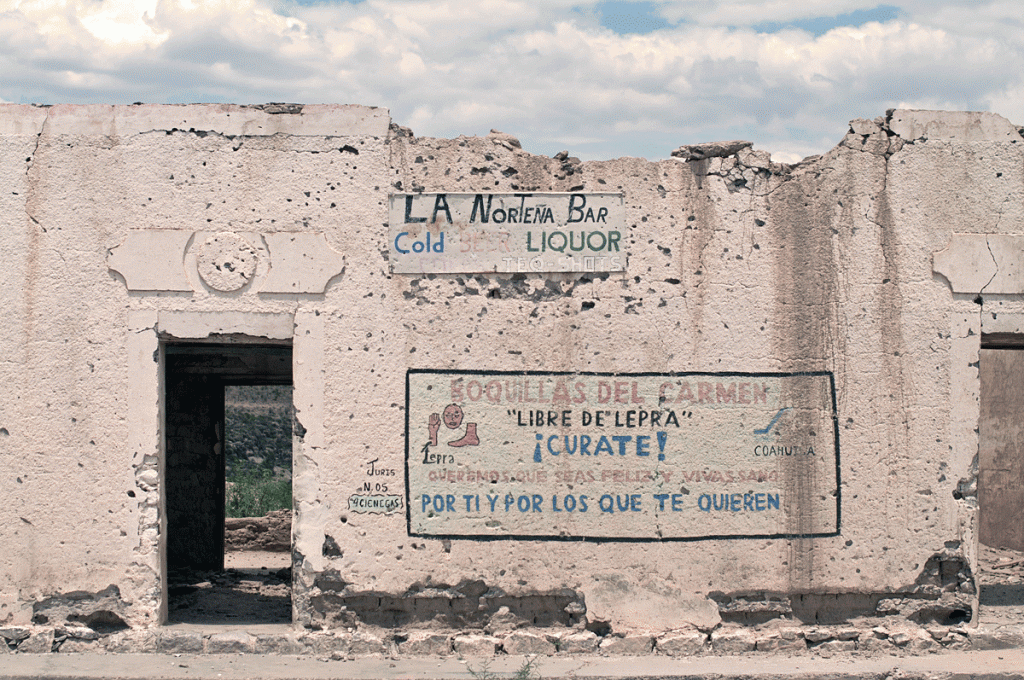 After we'd seen all there was to see, Eduardo took us back to the Mexican customs office.  Getting in and out of Mexico, on the Mexican side, is a breeze.  The customs officer seemed glad to see us and was very helpful – there was a short form to fill out, which you keep until you leave and then return to him.
Eduardo drove us back to the river.  We hopped in the little boat and three minutes later were back in the U.S.
Returning to the U.S. is a pain in the ass.  Like visiting a prison.
The park rangers and guard are formal and nervous.  We declared what we'd bought and then "talked" to a customs agent in El Paso via a phone/camera hook-up.  They could see us.  We couldn't see them.  They asked stupid questions.
Eventually, they decided that we weren't a threat to national security and let us back in our own damn country.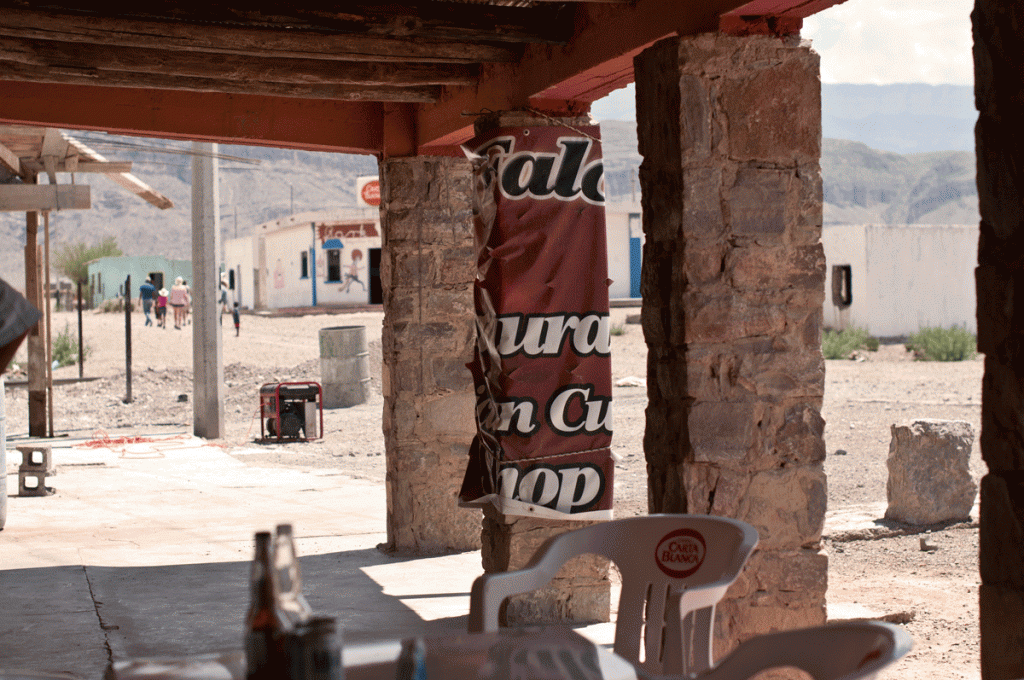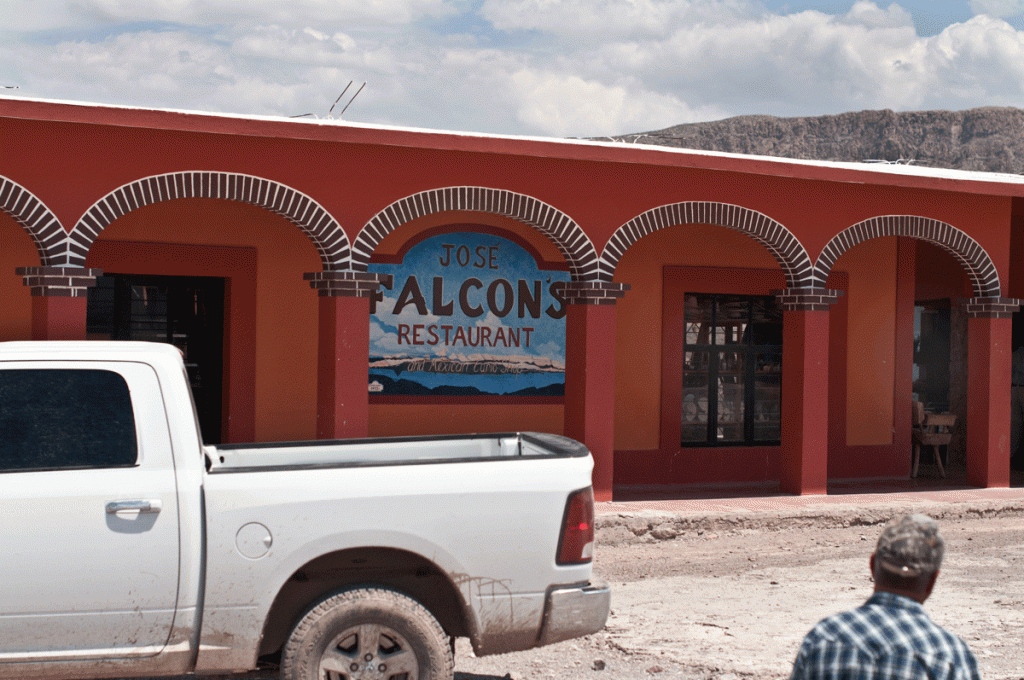 Even with the hassle of going through a "border," we'll be going back to Boquillas.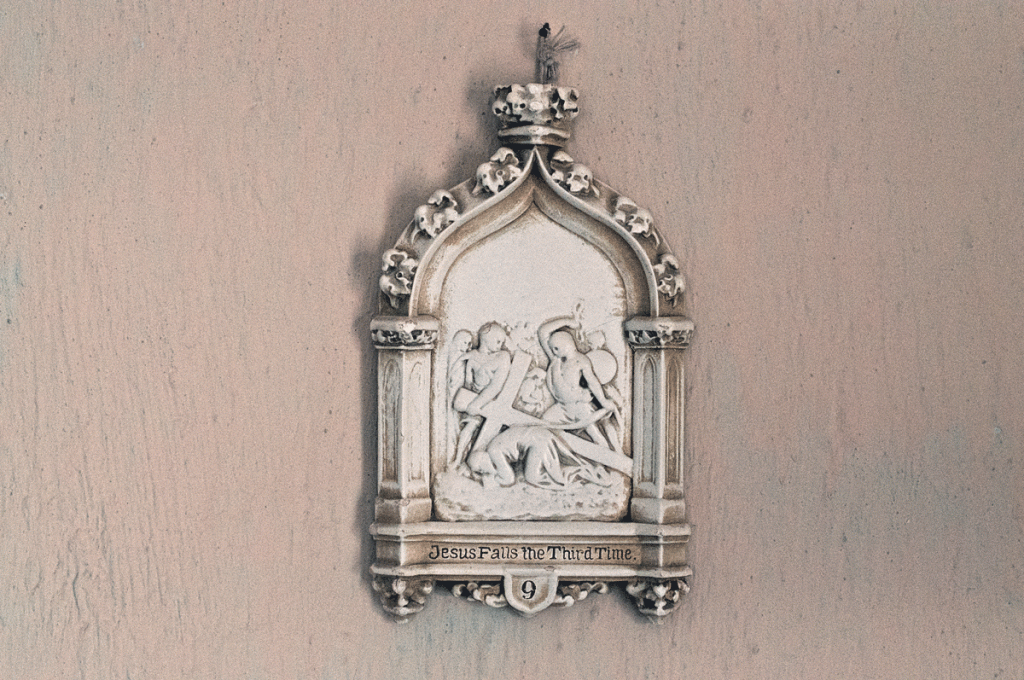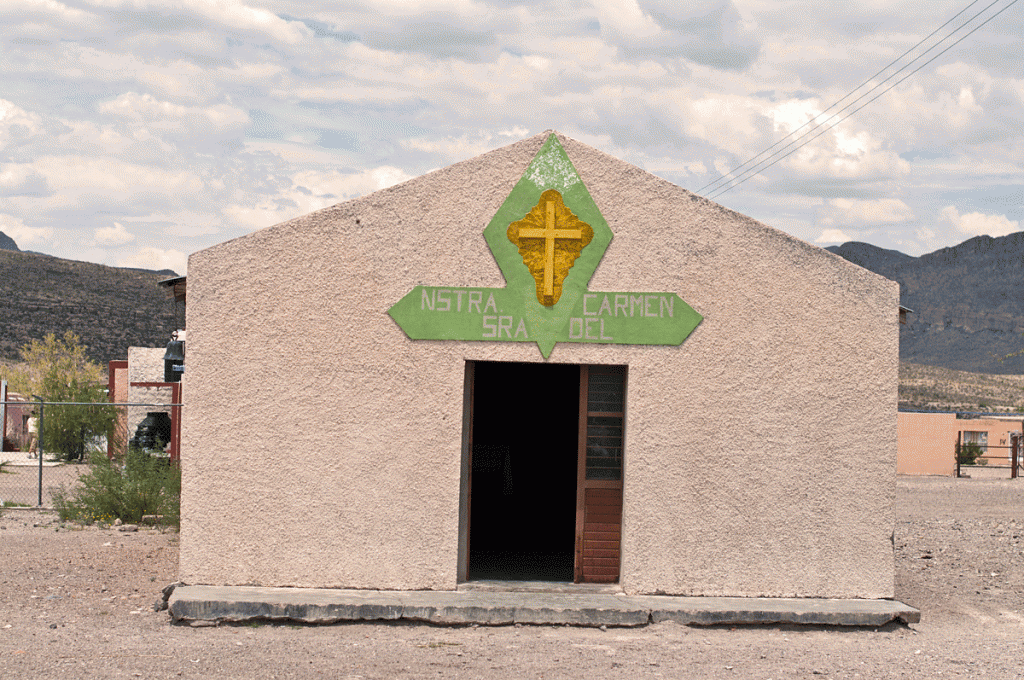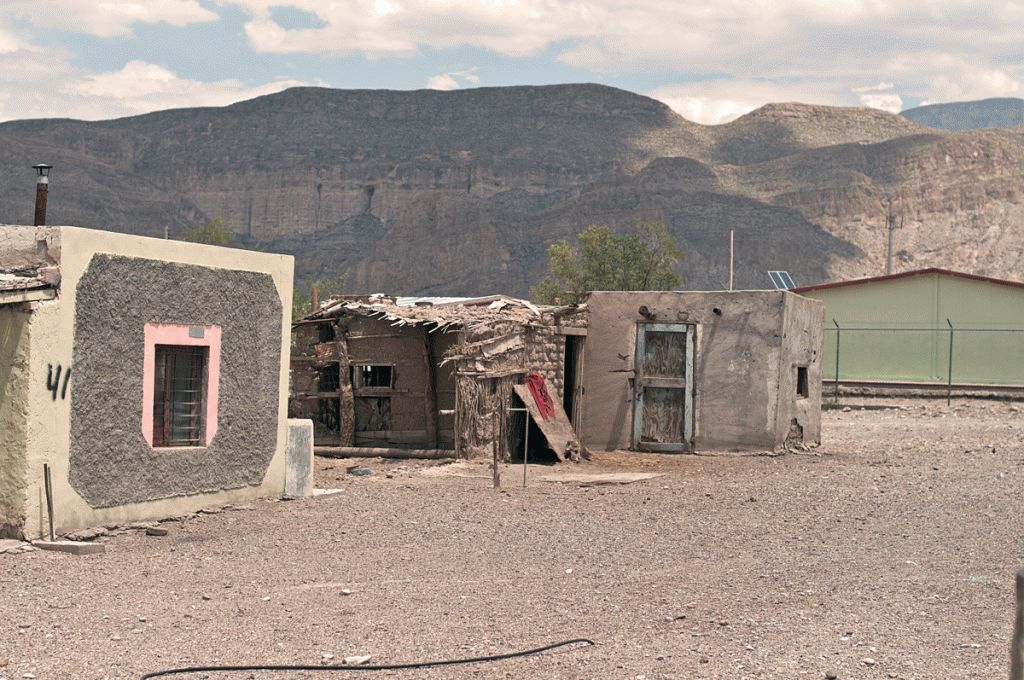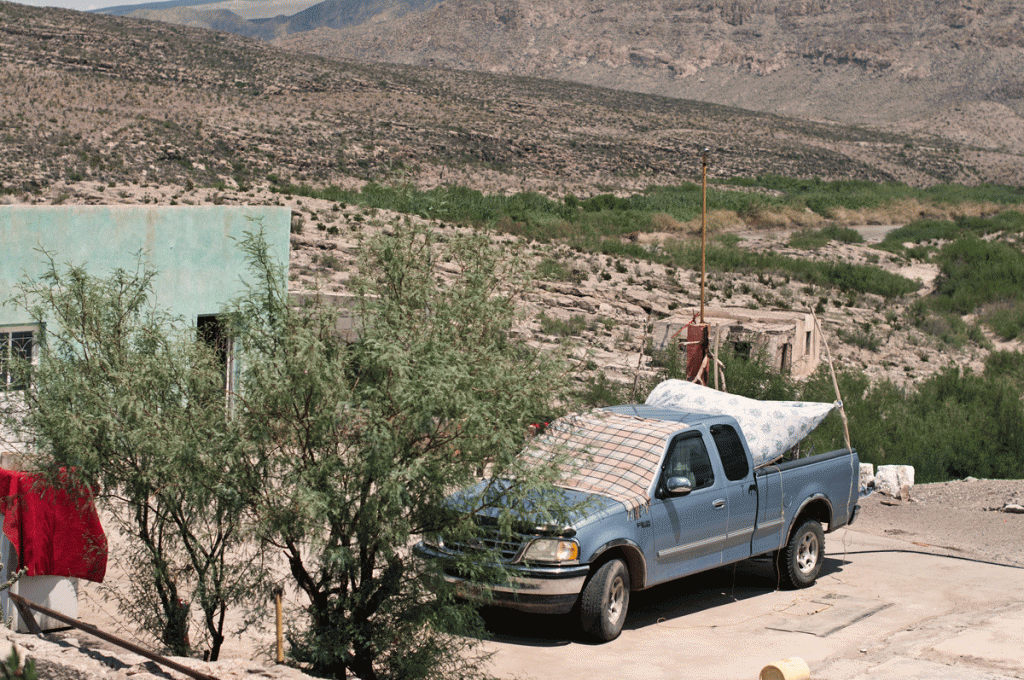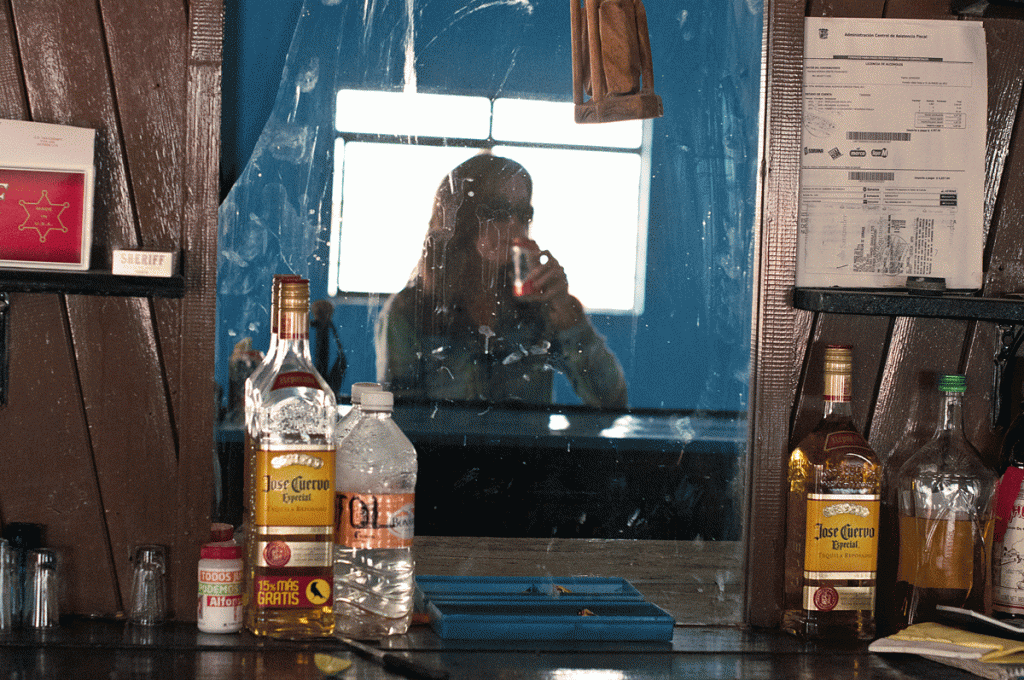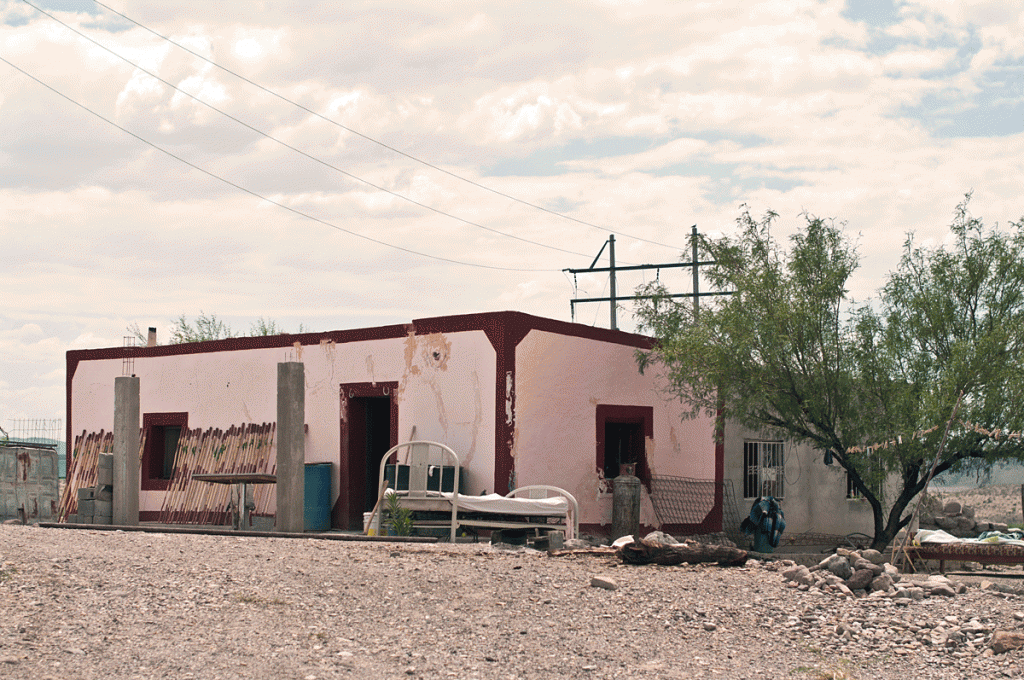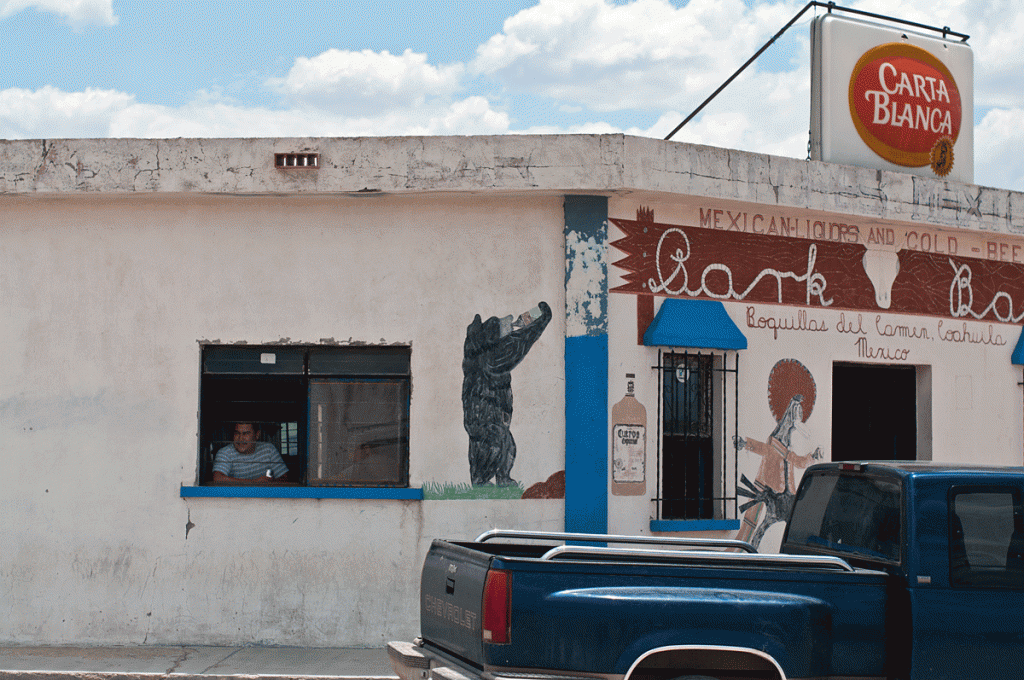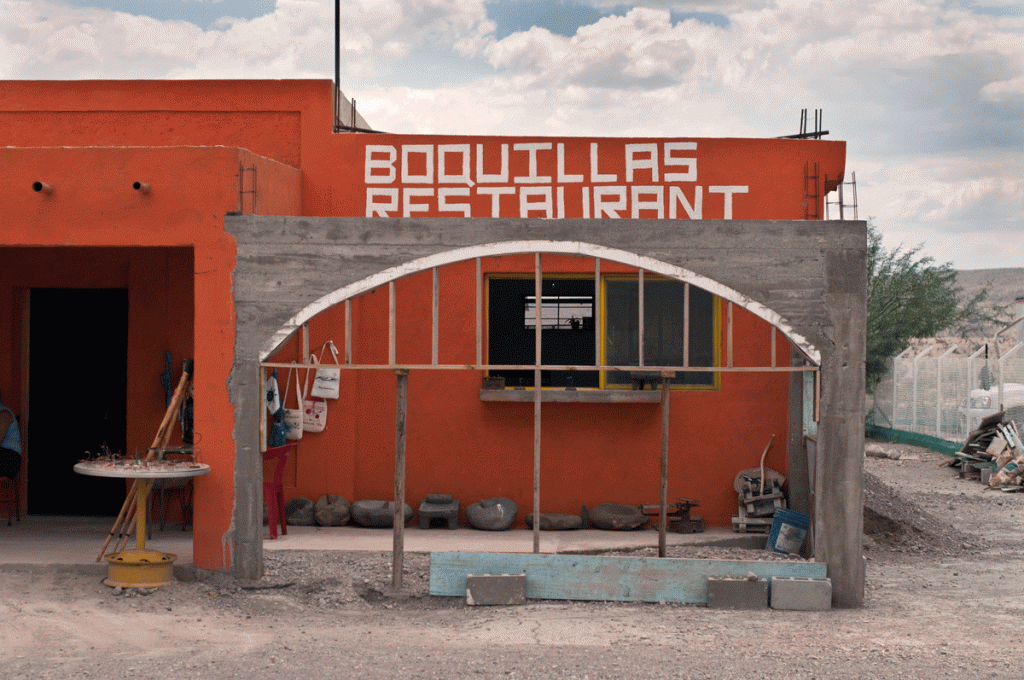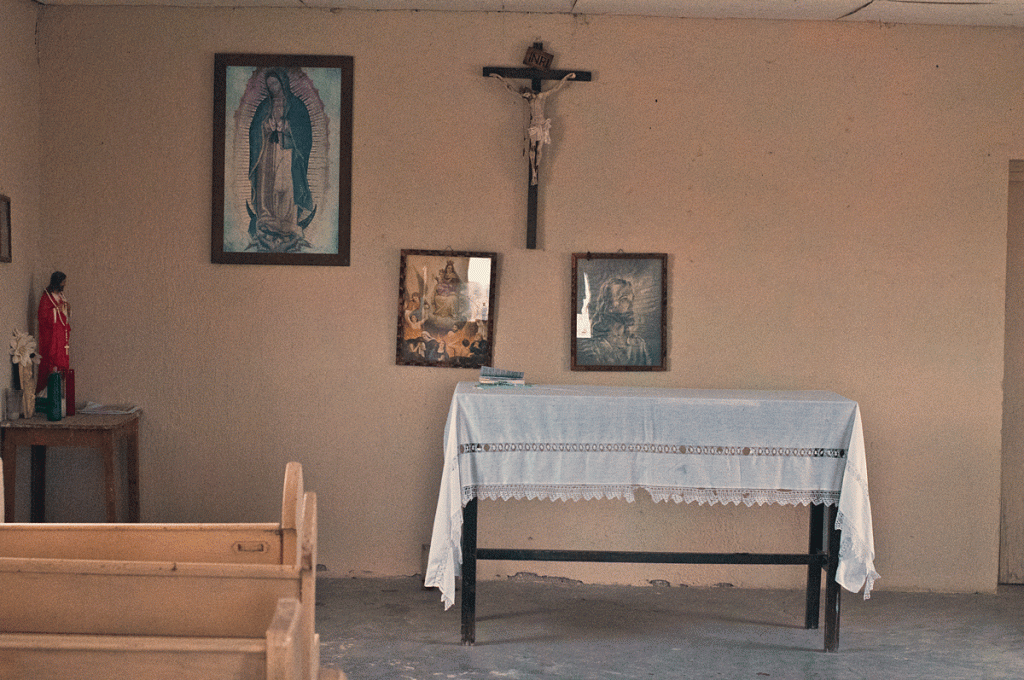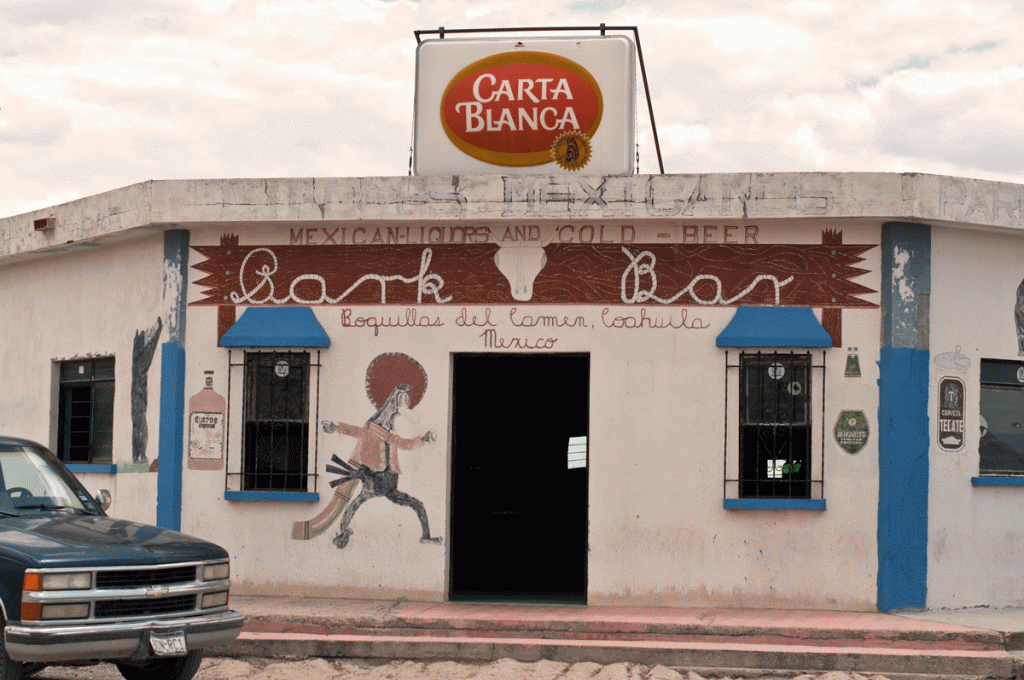 As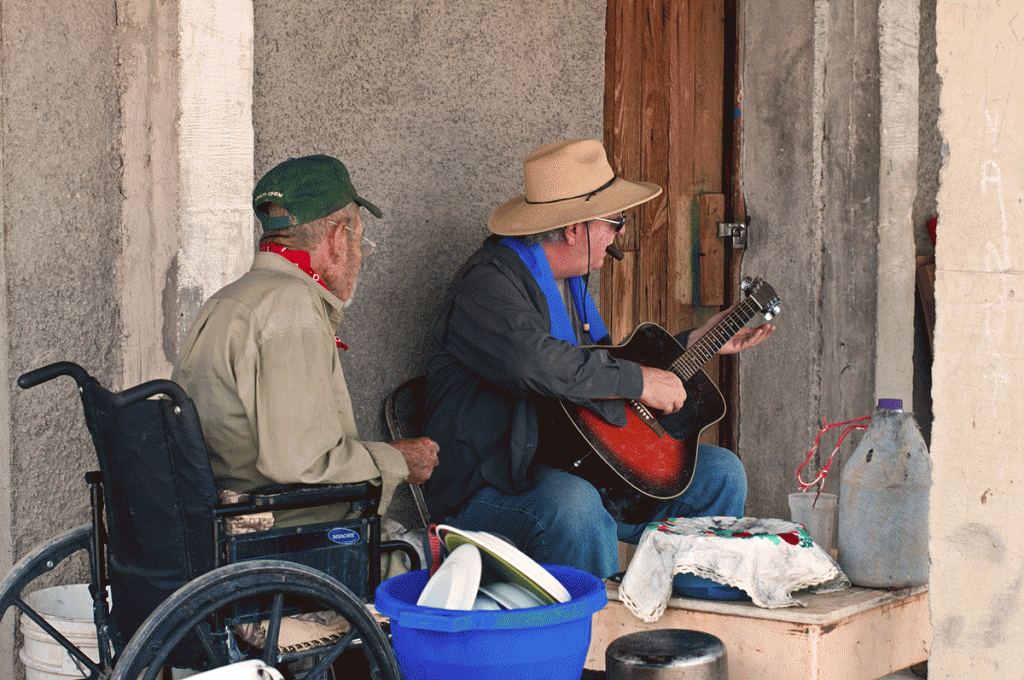 As we were getting ready to leave, Lance and I went behind Falcon's to take a couple of pictures.  An old man in a wheelchair called to me – "Come see my guitar."  I started to blow him off, but he was insistent, so Lance and I went down the stairs to his house.
He was a feisty ol' guy.  85 years old.  He had moved away when the border closed, but returned when it opened.  He's not going anywhere again…
He brought out his guitar – a Korean Harmony with rusted strings.  I handed Lance my camera and tuned the guitar; played a few blues riffs.  The old guy enjoyed my playing, he said.  We talked some about living in Boquillas, and then it was time to leave.
I handed the guitar back, and he started playing and singing a Mexican song…  as we walked up the hill and to the truck, I could still hear him singing.