Do you and/or your band want to play at the Viva Terlingua Festival?
Have you made a film that needs an audience?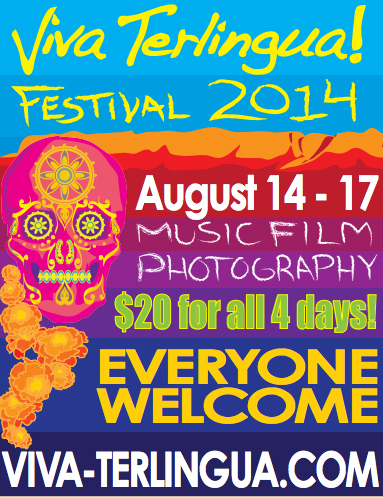 We've got 3 stages and four days/nights to work with for music, and a fine movie theatre for screenings, so there's lots of room.
There will be lots of local musicians – Collie Ryan, George Goss, Trevor Hickle are in and Butch Hancock has given us a firm "maybe." I expect several more to join the party.
Get in early on this- right now, it's a blank slate and we're open to creative ideas.  This is a great opportunity to get yourself, your songs and/or your band in front of a receptive crowd of true music lovers.
We're talking to several sponsors- we'll have a budget, but this ain't Bonaroo, buckaroo. It's a party in the most beautiful desert on the planet far from the constraints of civilization.
We've also got several very cool indie films scheduled to screen, but there's room for more.
Contact Pat O'Bryan at koanwrangler@gmail.com or go sign up at http://viva-terlingua.com if you want to be involved.
thanks,
Pat