Terlingua's home-grown theatre troupe, Last Minute Low Budget Productions, held a benefit at the Starlight Theatre in Terlingua, Texas last night.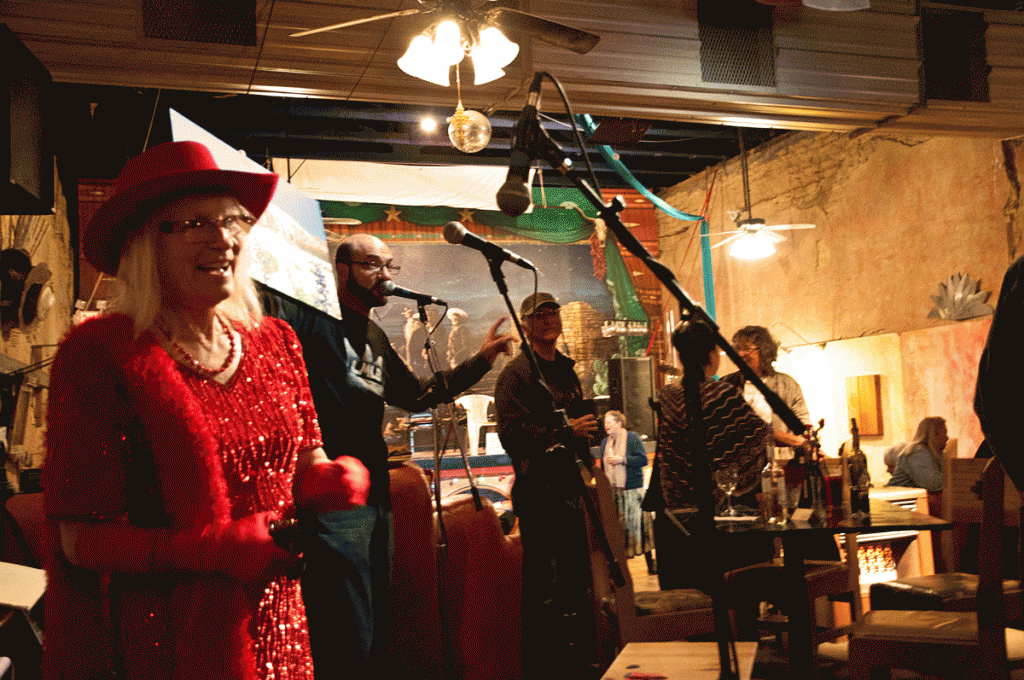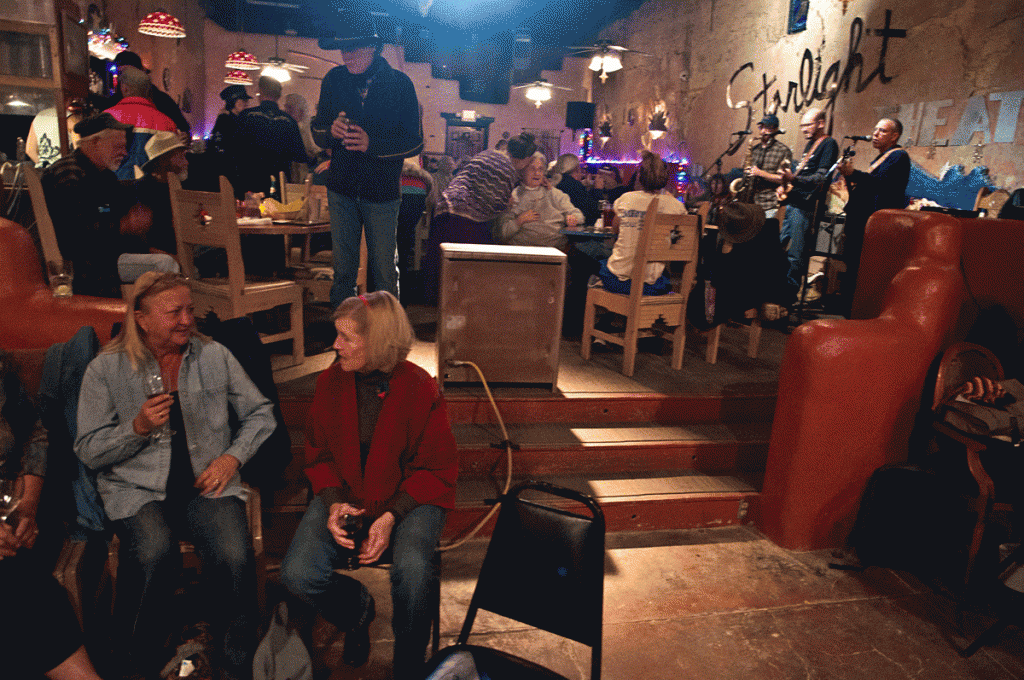 There were live and silent auctions.  Local musicians, plus mandolin whiz, Billy Bright, played and sang. There were some short theatrical skits.  
Several pieces of art by local artists were on offer, but by far the one that generated the most excitement, and the most money, was one by the artist who created the mural behind the stage.  He auctioned off a painting of that very scene.  This is a one of a kind, historically valuable piece of art and the bidding was fierce.  When the dust cleared and the bidding was over, the theatre troupe was ahead by $1,500.  
Other items auctioned off included labor, house painting, a case of wine, sculptures, jewelry, and (I won this one) a day tour of Big Bend with a geologist and former National Park ranger.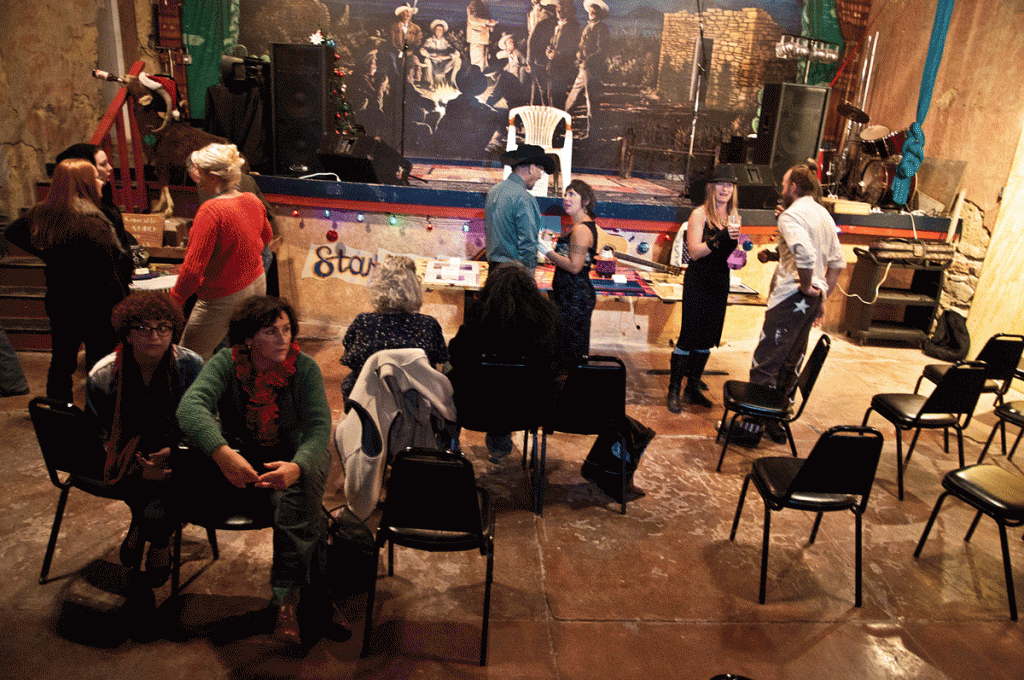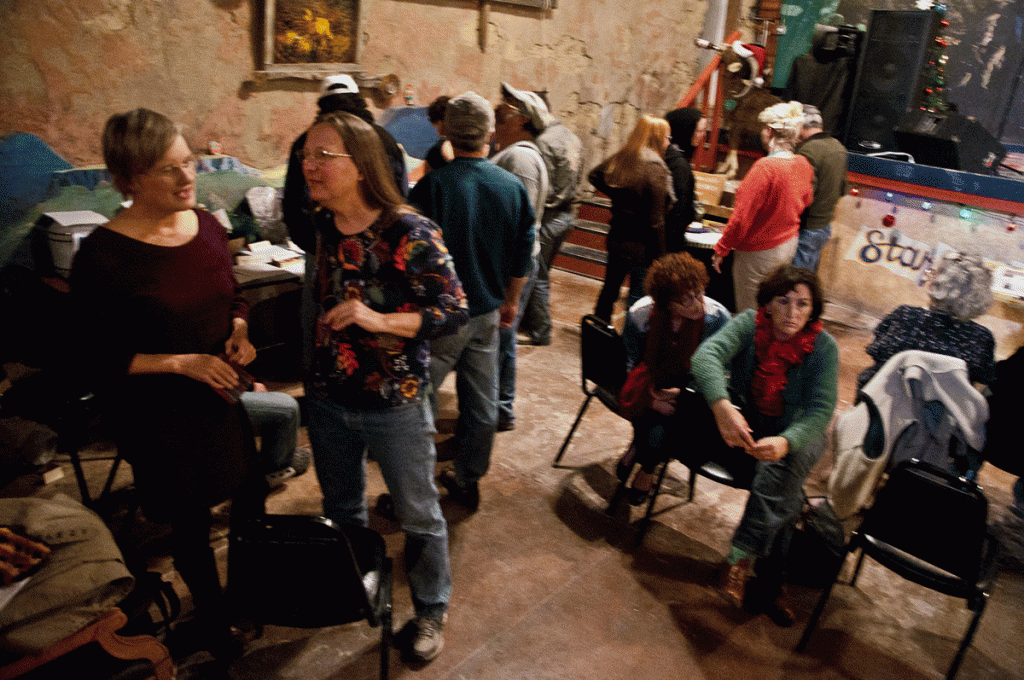 Utilizing home-grown talent to support the home-grown theatre program, the Terlingua community raised several thousand dollars to help the Last Minute Low Budget gang build their new theatre.