Tonight, after playing tub bass with Jeff Gavin at the High Sierra, local author and entertainer – and world-class hitchhiker, Mark Kneeskern, performed some scenes from his book, "THE LAST AMERICAN HITCH-HIKER"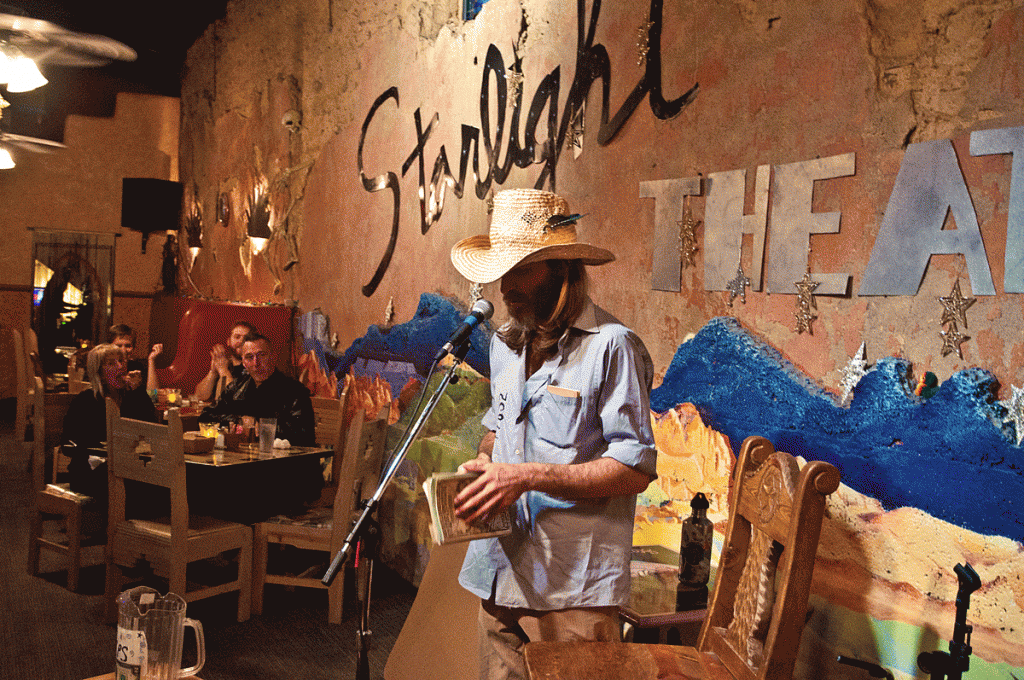 Right now, Mark is offering free shipping when you order one of his books.  I've got one.  It's a good, bouncy read.  From his web page:
"THE LAST AMERICAN HITCH-HIKER" will put new tread on yer tires and a fresh glob of grease on yer bearings. Full of bold adventures "thumbing it" out on the wild blue lines, my book is at once a travelogue, a book of characters, and a gallery of fine illustration. Eye guarantee out-loud-laughs and a contemplative immersion into my world of unorthodox travel. (I have drawings, excerpts, and information about the making of this book under the book title's menu item above)

Please consider ordering one or two books for the people
who might dig the thrills of such an odd odyssey. From now
until the end of December 2013, I'm offering free shipping on
any books you order! (Only within the US of course) You can
use PayPal for a speedy transaction, or send a check or
money order. I'll wrap the book nicely, custom sign it, and send
to whomever you want. $20 per book…260 pages…21 full-page
illustrations…Email me at raindogfalls@yahoo.com to order.