It wasn't a special day for music, but it was a day when the music in Terlingua was special.
REMINDER:  next weekend is GoatStock and Voices From Both Sides – huge weekend celebration in the Big Bend.  All the info you need:  http://www.lajitasgolfresort.com/happenings/
First, I stopped by the Terlingua porch in the ghost town.  In addition to the usual suspects, Will Rogers award-winning songwriter, Gil Prather, was back in town.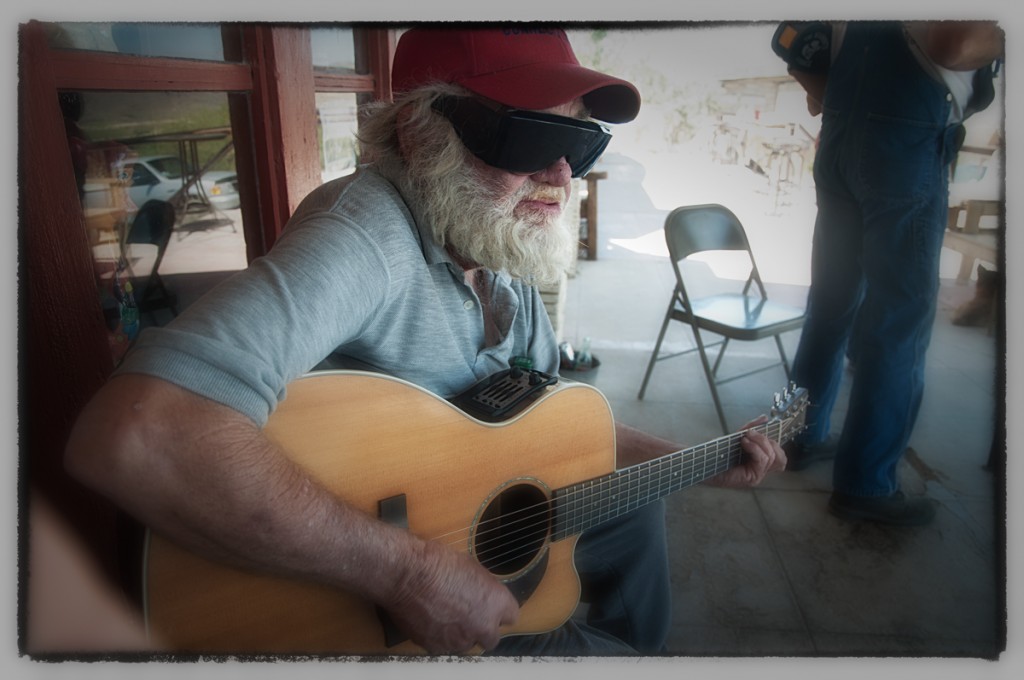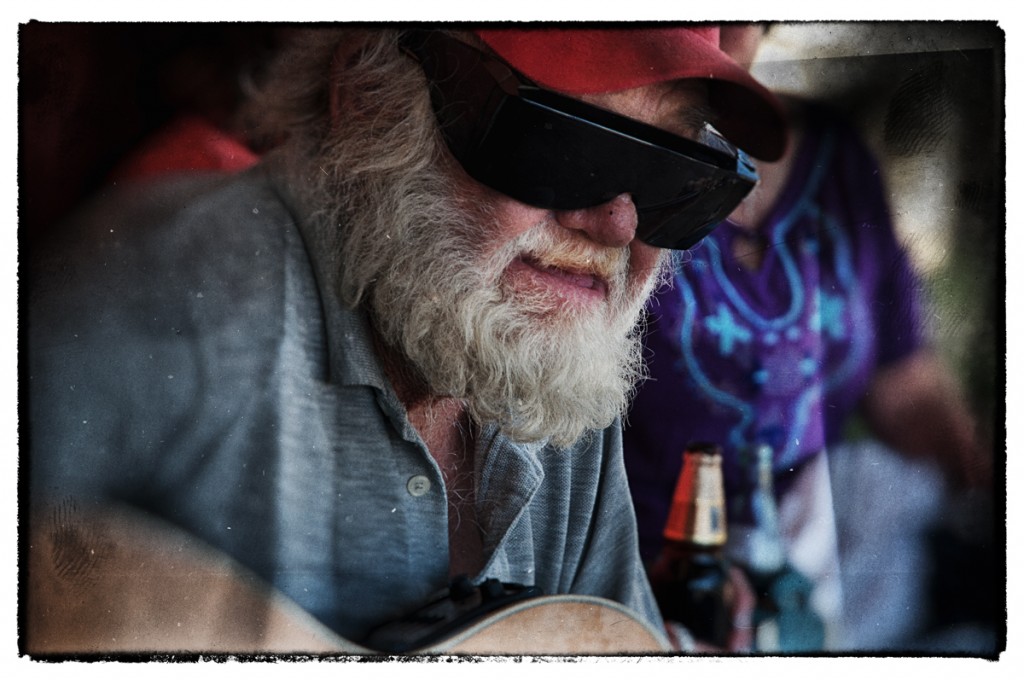 Later, Gil, Webster and I stopped by the El Dorado/High Sierra to watch Hank Woji and Mark Lewis.  Chase Peeler was sitting in on sax.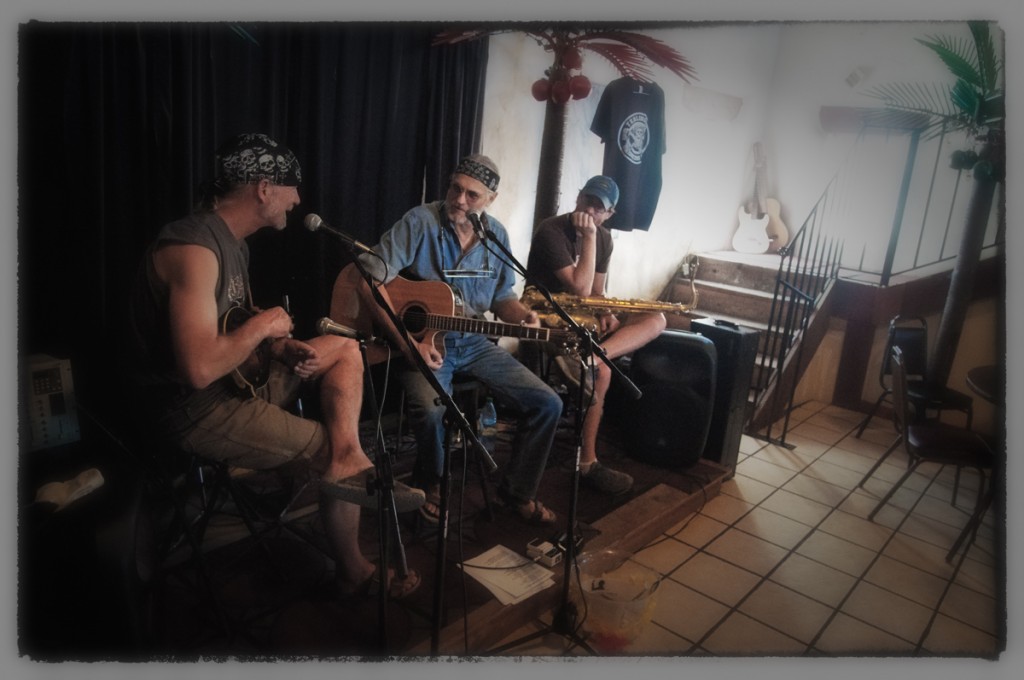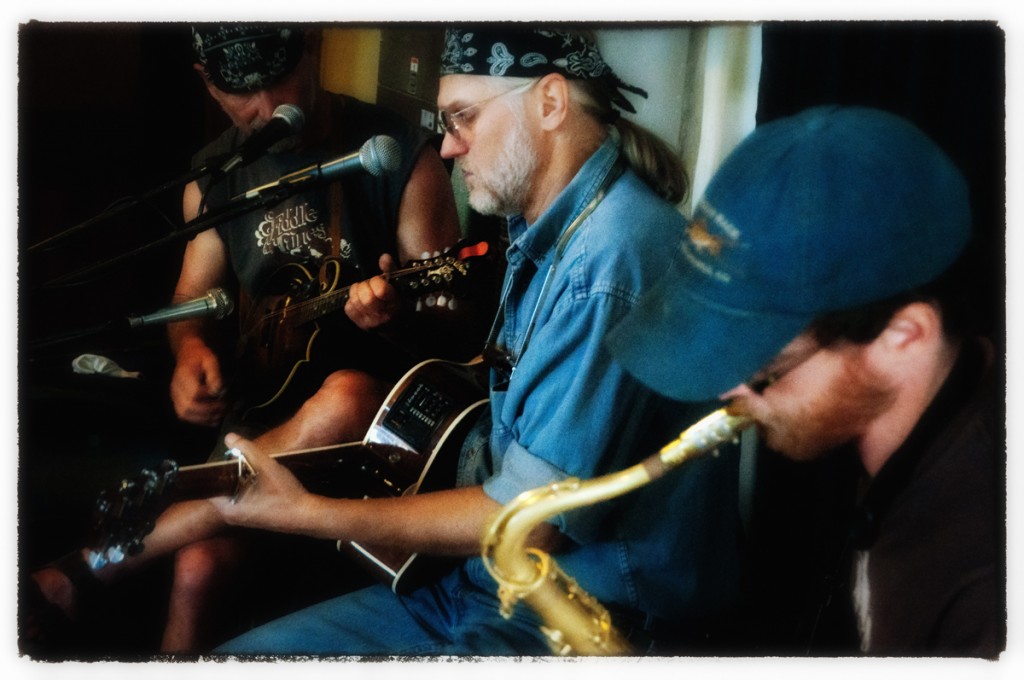 After Hank and the boys finished their afternoon set, I sloped down to the Starlight where Bill Ivey was helping Mark Barefoot load in his gear.  Mark is an American Indian flute player who also is a specialist/expert on American Indian drums and drumming.
I think Terlingua is more about cowboys than indians, somehow… after about fifteen minutes of tootling, I wandered back out to the porch where the stars were shining and the porch jam was starting back up.
On the drive home, I reflected on the the amazing music scene we have out here.  We're many miles and hours away from… well, just about anywhere.  There is no good reason to have a thriving music scene in Terlingua, but we damn sure do.