Terlingua is populated with poets with acoustic guitars.
Take a stroll along the porch near the ghost town on any warm day, and you'll see and hear guitars, fiddles, banjos (ugh), and hear voices united in ragged or heavenly harmony.
You might think that's what Terlingua music is all about.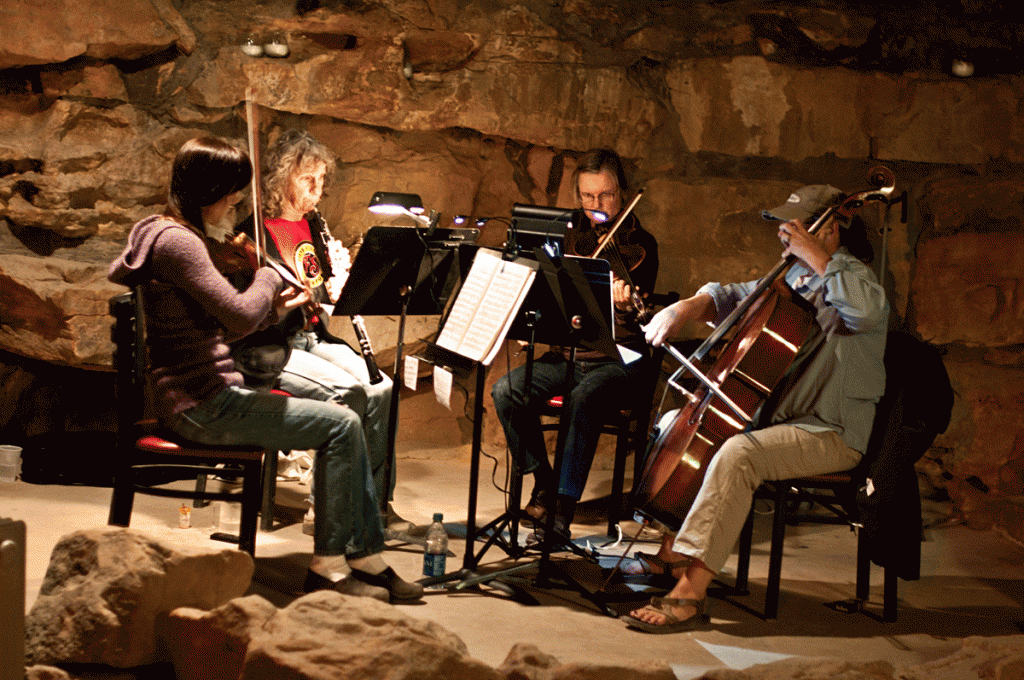 Yesterday, 2/28/13, my pickin' buddy Charlotte Teer-Egerton invited me to attend a rehearsal of the classical quartet that is playing at La Kiva tonight.
They're doing a presentation of Brahms and a Beethovan, with a surprise encore.
It was delightful.
Kerry's monologue was hilarious.  The performance was near flawless- you don't want the last rehearsal to be TOO good, it jinxes the actual performance.  The cave room at La Kiva is an amazing acoustic environment for acoustic music.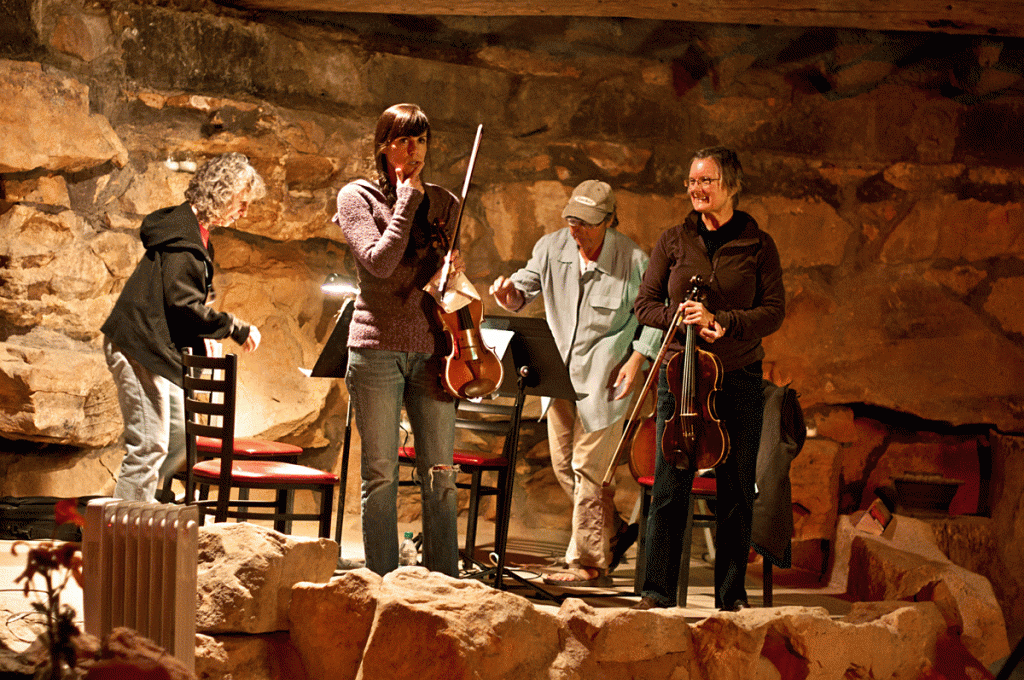 Brandi, Glen and I were the only observers.  We were blown away.
There is a cultural depth to the big bend that isn't apparent on the surface.  People are surprised at the opportunities in Marfa, for example.  Sul Ross University in Alpine brings in some great shows.
But, Terlingua?  Beethovan and Brahms?  It's counter-intuitive, isn't it?
The longer I'm down here the more I realize that there are multiple layers to this place.  There are famous writers, artists and photographers mixing with the beer drinkers and hell raisers.  There are concert-level classical musicians jamming to "Rocky Top" on the porch.
And that's skimming right over the stunning geography.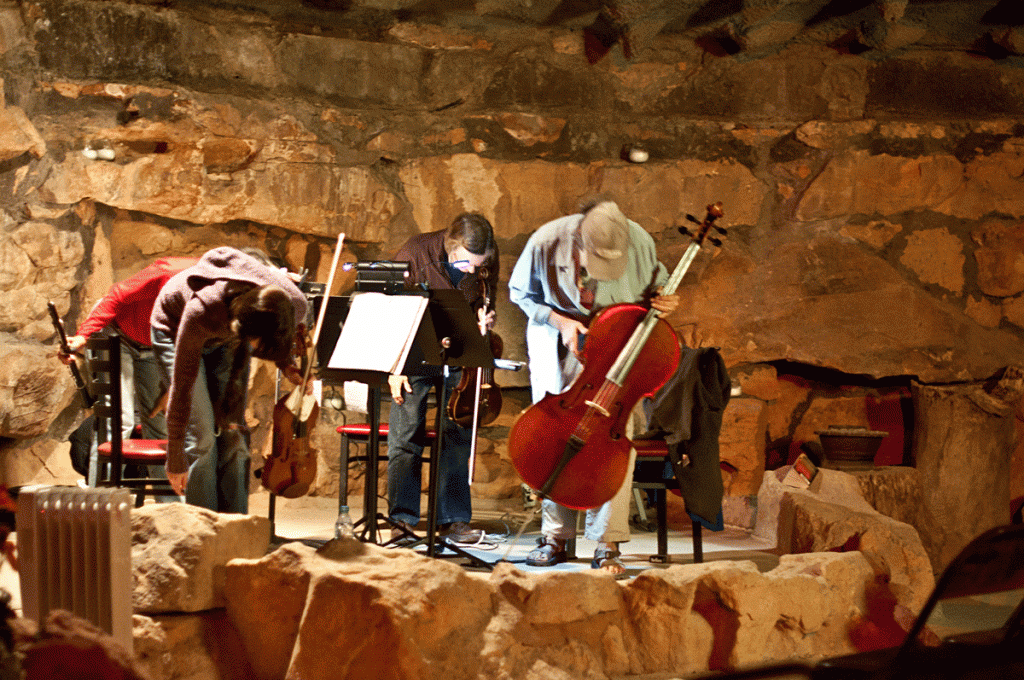 Here's what makes Terlingua Terlingua to me- a few hours later, Charlotte had exchanged her cello for her viola and we were rocking to "Whipping Post" in the bar at the open mic.
Only in Terlingua.