The Third Legendary Jam was a blast.
There were a lot of "usual suspects" on stage, as well as a few new faces:  Ted, James, and Greg were 1st timers and were delightful.
There was also a little drama, which has led to the "No Whiners, No Banjos" rule which will be strictly enforced at future jams.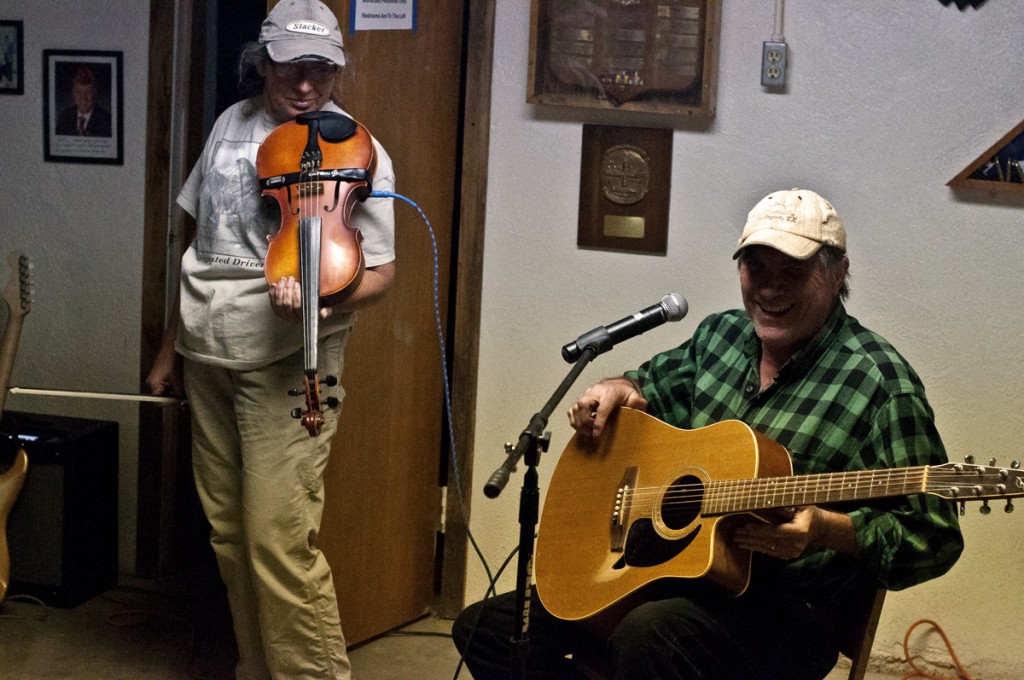 Jeremy, of the Austin Bike Zoo was in Attendance, along with a full house of Ranch and South County characters.
The food situation was sketchy for a while, Ron brought crawfish and there was whiskey fudge… all hopes for a balanced meal were seemingly dashed until Bobby showed up with BBQ pork, brisket, and sloppy joe fixin's.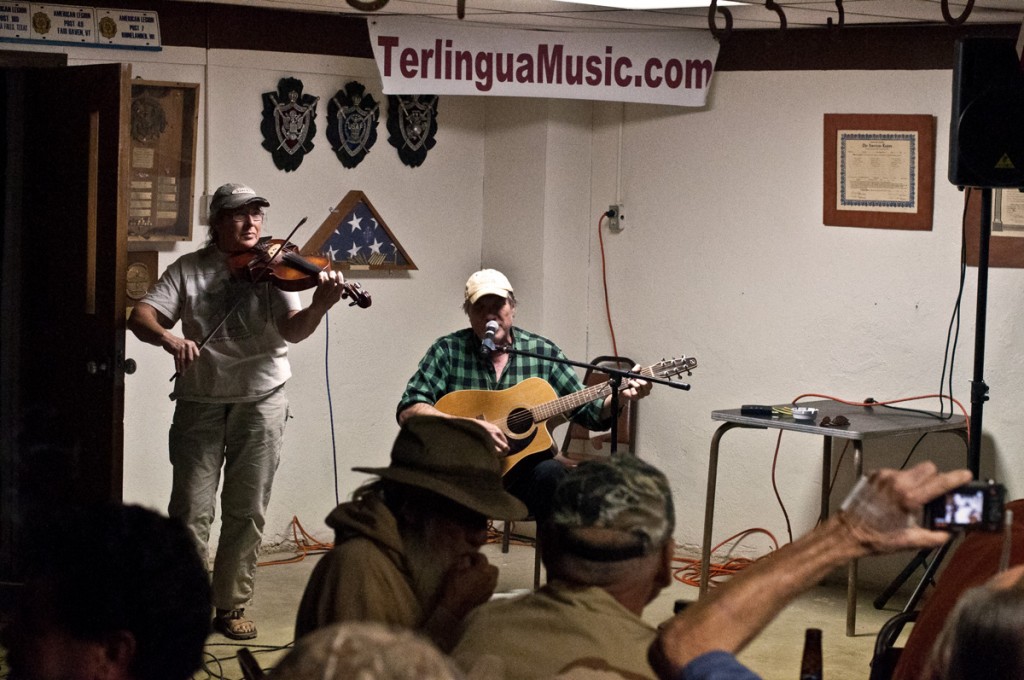 Each month, the jam sponsors a charity.  This month, we passed the hat for the Terlingua School Music and Art programs.  Like all schools in Texas, their funding for has been cut and the art and music teachers have had to buy supplies with their own money.
It felt real good to hand an envelope with the $290 we raised last night to the principal today.
The Legion was still packed at midnight – I ended the night with some blues, and we all headed out to various after parties, wrecks, and – in my case – home to bed.  I missed all the fun.
Grumpy, according to reports from his passenger, who is hardly reliable, played an entertaining round of bumper cars in the parking lot.  The after-party was briefly interrupted by ambulances and law enforcement after Judy rolled her car on legion road.
Judy's fine, but the car's a goner.  We'll have a benefit to help her get another car – preferably one that stays on the road.  Stay tuned for details.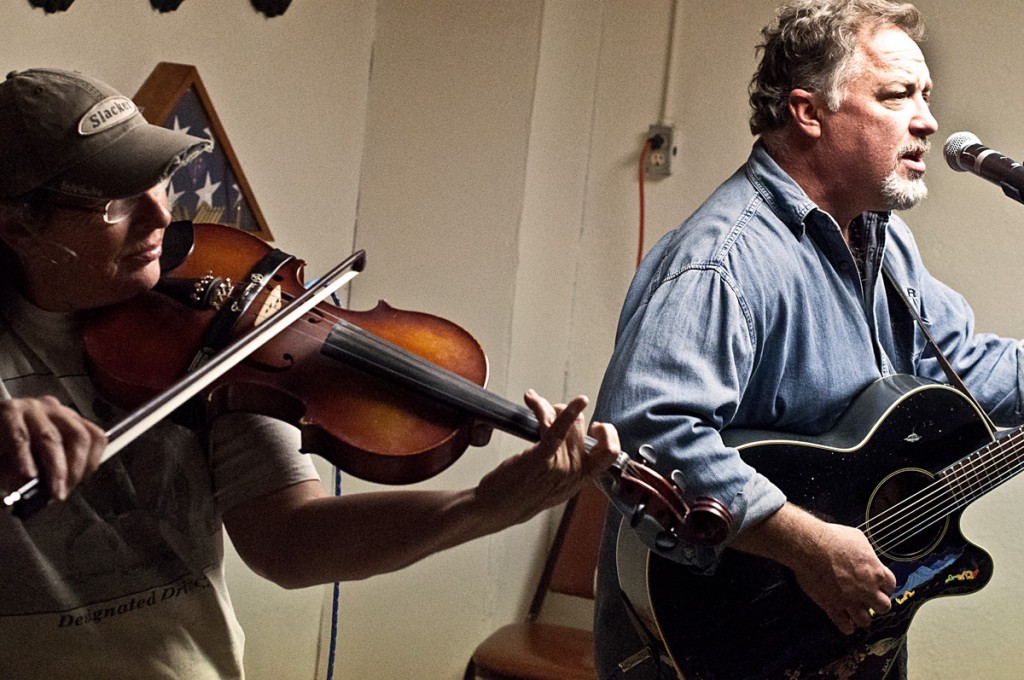 We'll have another jam in March.  The last Sunday in March is also Easter, so we'll probably move it up a week.
I'll post news here.