Although Terlingua tends to be a haven for singer/songwriters in the Texas Americana tradition, it's not surprising that there's a strong Grateful Dead influence here, too.
Last night we celebrated Jerry Garcia's birthday at the starlight with music, dancing, good food and beer.  And maybe some other stuff…
Uh Clem gathered the initial band- Laird Considine on bass, me on guitar.  Mark Lewis heard the music from the porch and joined us on mandolin.
Later on, Butch and Rory Hancock came in for dinner.  Soon, Butch was singing and playing Uh's guitar, Rory had my strat, Mike and Moses were playing drums, and I was on bass.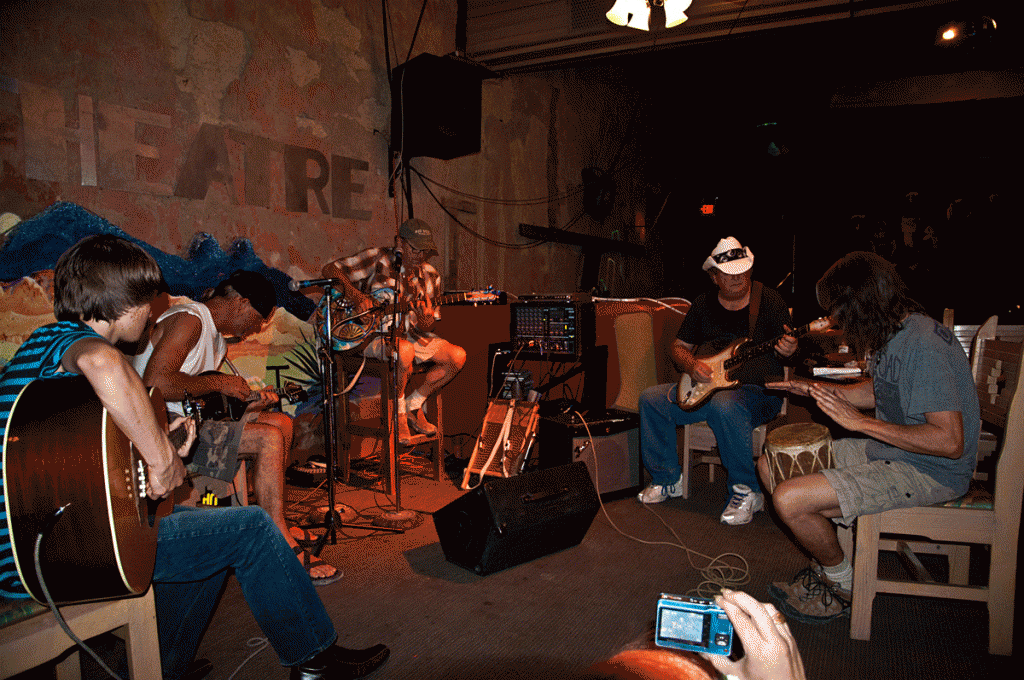 In New York, LA or Austin this would have been a sold-out show with high-dollar tickets.  Butch is an amazing singer/songwriter and the band was top-notch.
Here in Terlingua, it was a free show.
The crowd knew they were witnessing a special event- they gathered close to the musicians.  Some danced.  Some sang along.  Others just sat back and enjoyed the show.