Americana Music Harvest Time…
There is a new harvest coming – some of it is already here.
Saturday night, Hank Woji released his new CD, "Holy Ghost Town," with a party at La Kiva.
He assembled a fine band for the job – Mark on fiddle and mandolin, Laird on bass, Jana Lavan on background vocals, and me on dobro and guitar.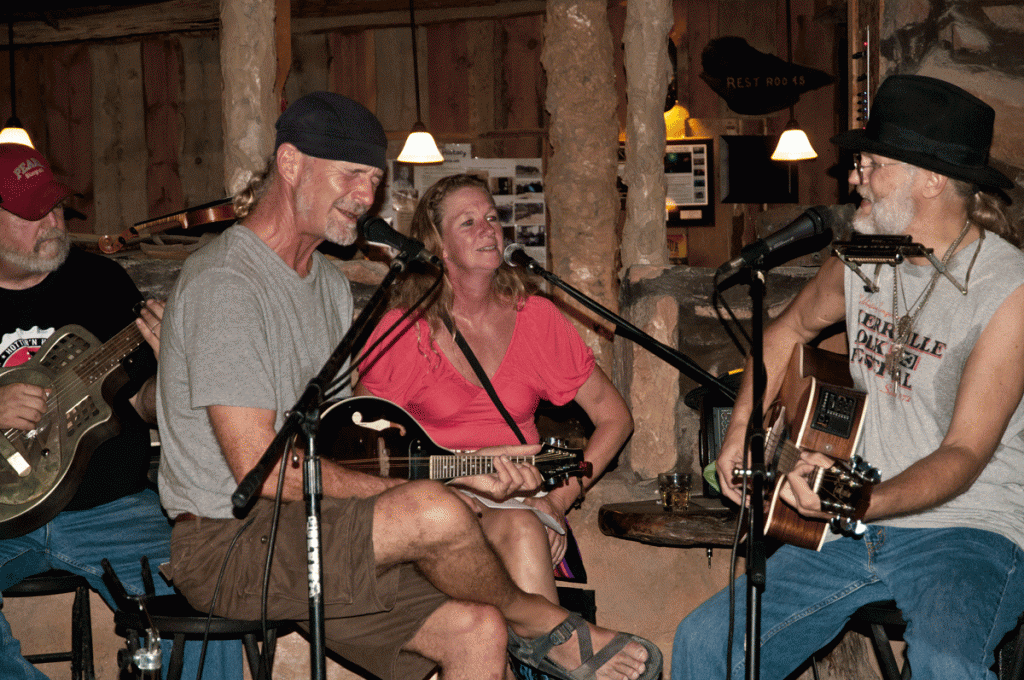 By the second set, the club was full.  People were dancing.  3-part harmony filled the room and expanded to 7-8 part harmony as the audience sang along.
Butch Hancock, with Adrienne and Rory, were there – and during the break, while his dad and I were talking old times and older guitar players, Rory blazed on my National Steel guitar.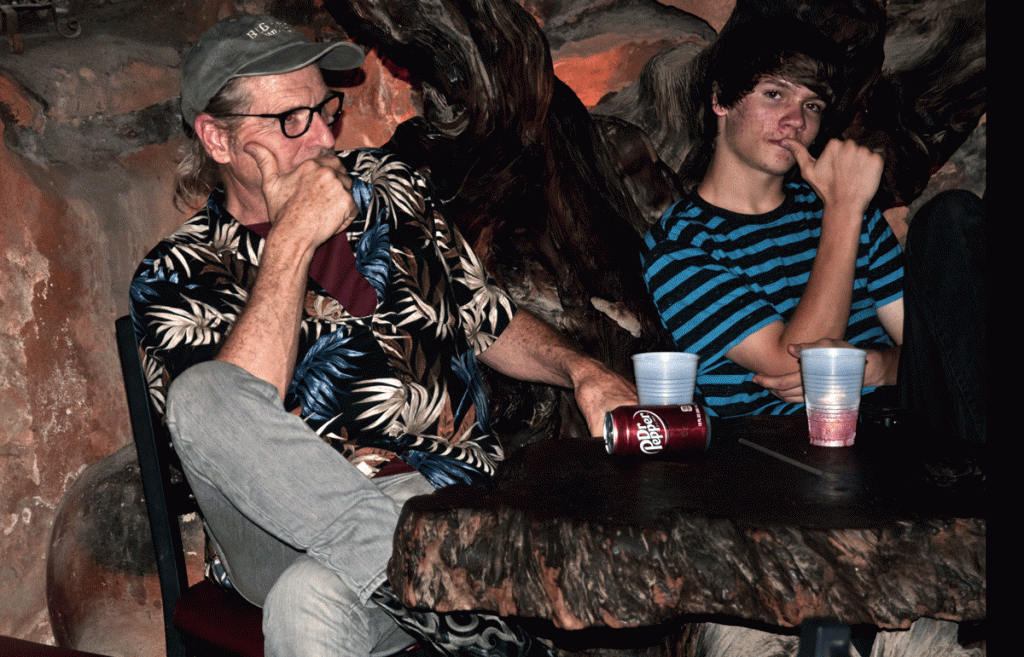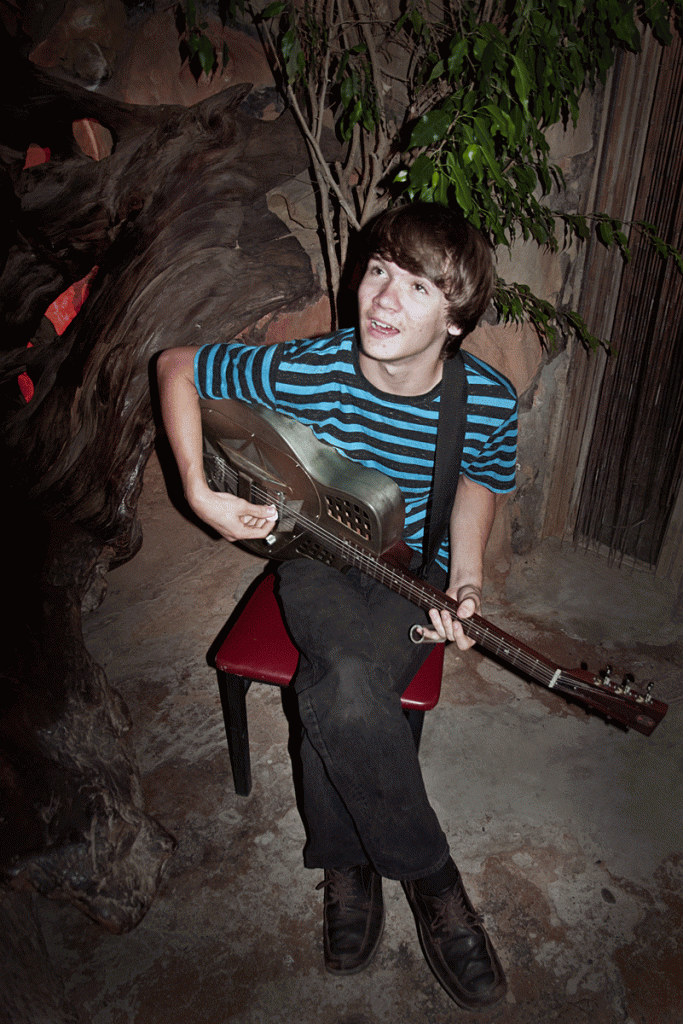 Let's have a round of applause for Hank, who's just released a fine Terlingua Americana Music CD.  (yay)  I'm sure it will be available at the usual outlets – Big Bend Motor Inn, Terlingua Porch Store, etc.  Pick one up…
I'm looking forward to the rest of the harvest- can't wait to hear Greg's new CD, Jeff is working on a "Voices From Both Sides" project, it's way past time for Brandi to have a recording (my bad…  sorry), and who knows what other amazing musical fruits and veggies may appear.