This week, Keith Gattis came to town and sprinkled some rockin' country on our Texas Americana Music scene.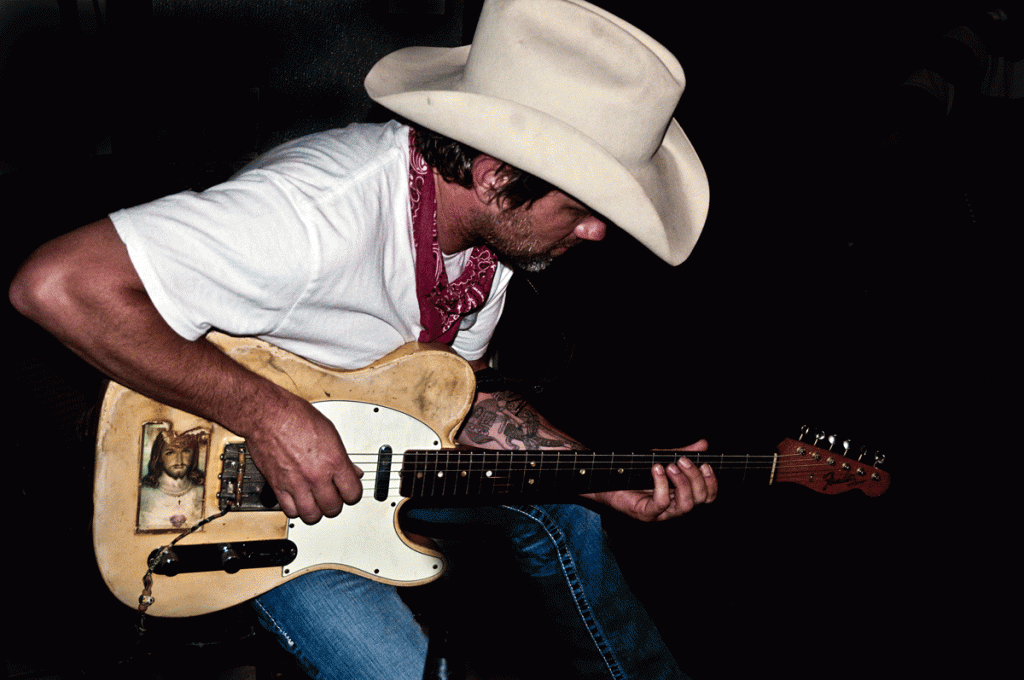 From Wikipedia:
Keith Gattis (born May 26, 1971 in Georgetown, Texas) is an American country music artist. Gattis has released two studio albums. He also charted one single on the BillboardHot Country Singles & Tracks chart: "Little Drops of My Heart", which peaked at No. 53 in 1996. Since being dropped from RCA, he has written songs for George Jones, Kid Rock, Randy Houser, Charlie Robison, Gary Allan, Ashley Monroe, Waylon Payne, Sara Evans and the Eli Young Band.

Kenny Chesney recorded two of Gattis' songs for his 2012 album Welcome to the Fishbowl. One of these, "El Cerrito Place", was released as a single. Gattis also co-wrote Chesney's 2013 single "When I See This Bar", from the album Life on a Rock.
He's played with George Jones, Dwight Yoakum and Kid Rock among others.  He's a dangerously good guitarist and singer and an immediately likable human.
Friday night, I walked into the High Sierra Bar and Grill a little early for my "gig" with Webster's "Webster Swing" band.  On the stage was a high-dollar guitar amplifier and an extensive pedal board.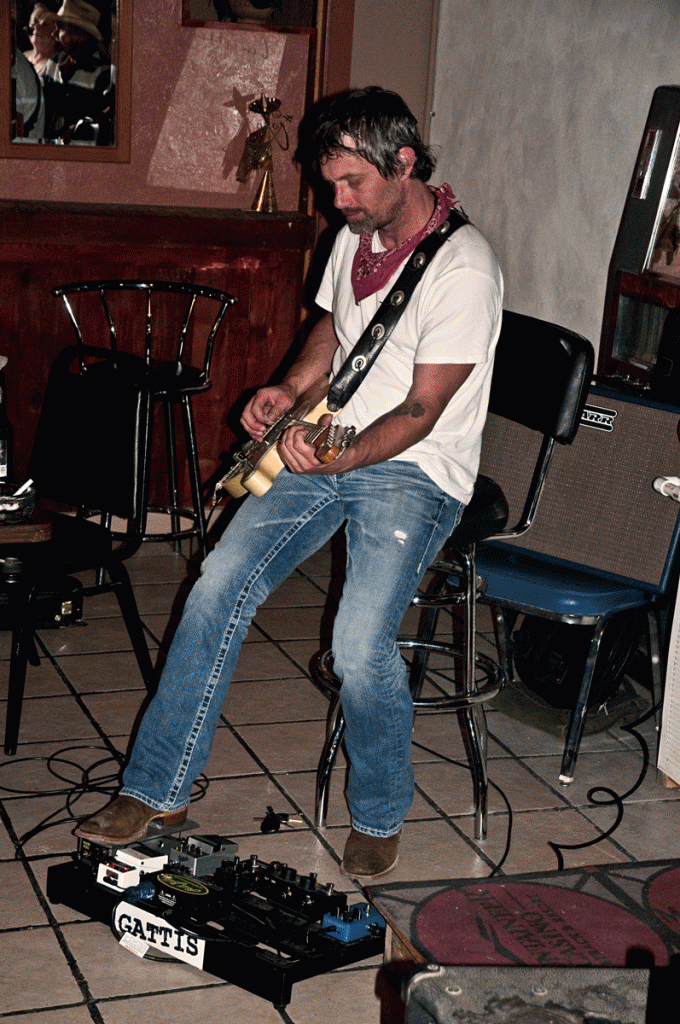 Whoa.
I asked the bartender whose gear that was, and he told me about an amazing guitar player who had showed up the night before and jammed with the locals.  He was coming back tonight.
Later that night, Webster, Nick, Keith and I played four hours of bar-room country music to a rapidly growing crowd.  Word gets around fast.  Dancing ensued.  Other musicians dropped by and sat in.
We rocked loudly until closing time.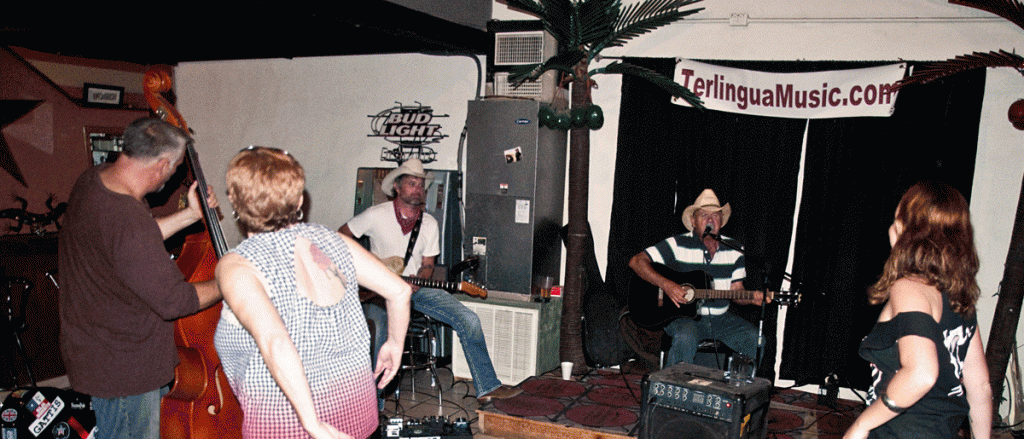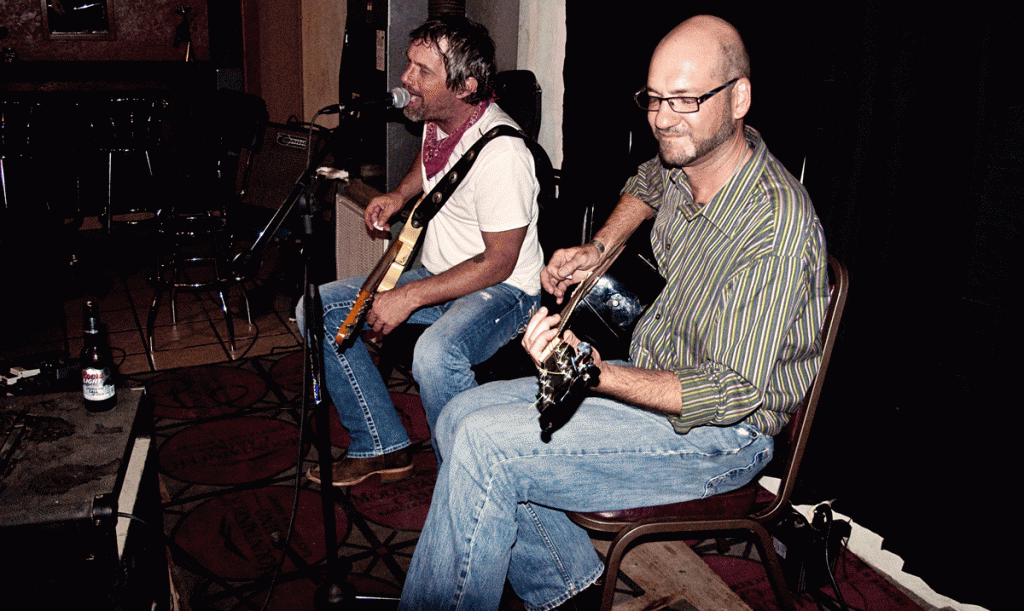 Keith and Moses invited me to sit in at their impromptu gig at La Kiva Saturday night…
By then, word had gotten around and La Kiva was packed.  Other bars were sending their customers to La Kiva. Facebook posts, text messages, phone calls…
We played country.  We played blues.  Hot licks and smiles were exchanged.  Keith played an amazing minor bluesy version of "Dang Me" that is still ringing in my head.  The people in the audience knew they were hearing something really special.  Even Gumby was smiling.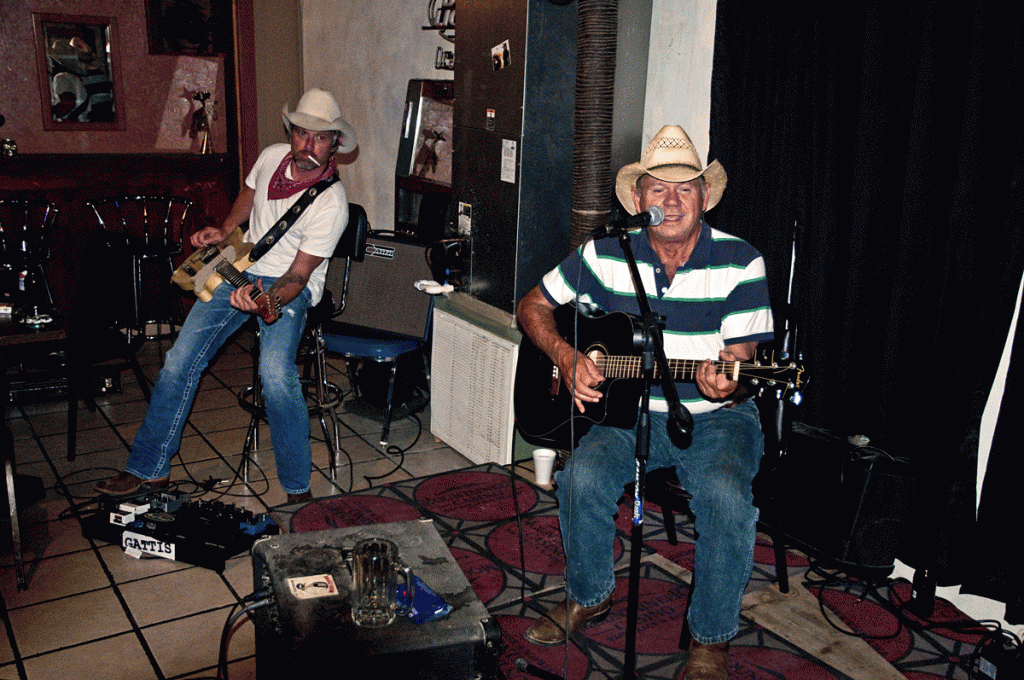 Personally, it was a joy to play with Keith.  He's got huge ears, monster chops, and great tone.  Although he could have taken the spotlight for himself, he didn't.  This is a guy who has sang at the Grand ol Opry (in what looks like a Nudie suit…).
Instead, in addition to playing and singing his ass off, he accompanied the rest of us and made us sound much better.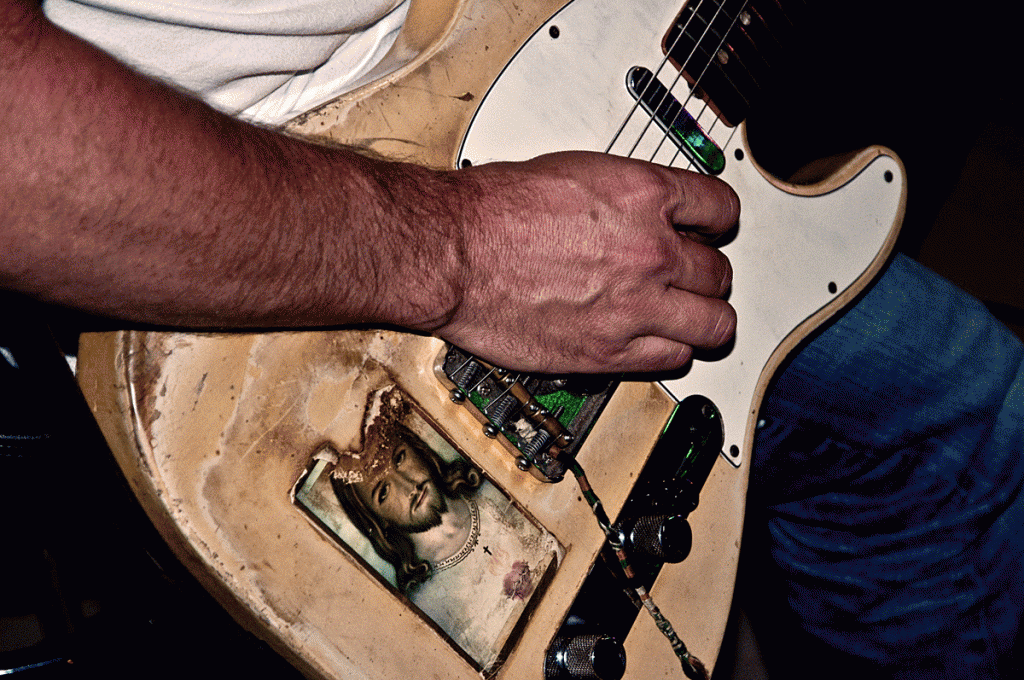 After the gig at La Kiva, Keith and I talked for a while in the parking lot about the music business.  It was interesting to hear his stories of how the industry has changed.  These days, if you're in the music biz for money, you're probably not in the right biz.
Of course, if you're playing music because of the love of the song and the joy you get performing it, there's no better place to be a performing songwriter than Terlingua.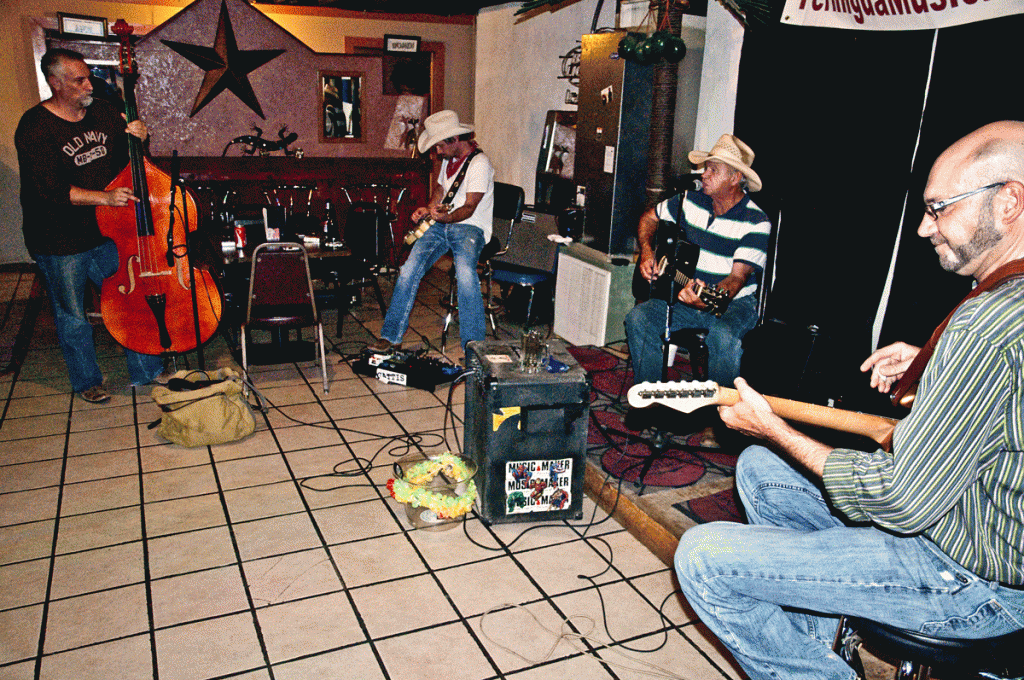 Talking to Keith made me realize again how lucky we are to be where we are.  The music that grows here naturally is pretty amazing.  And musicians from all over the world- Keith, Robert Plant, and Hal Ketchum have been here recently, for example – seem to be happy to just join in and be part of the local scene.