Viva Big Bend Music Festival 2013 – Lost Horse Saloon – Marfa, Texas.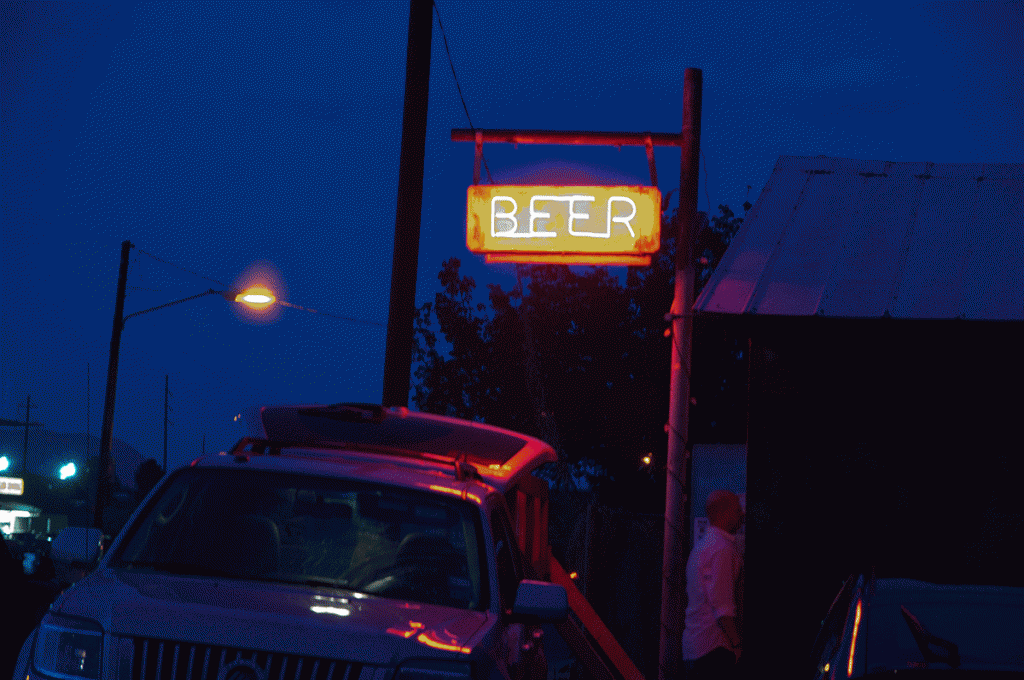 The Big Bend of Texas is the last outpost for singer-songwriters.  Totally uninfluenced by outside trends, it's a world unto itself.  On any night, and pretty much all day long, there is music playing here.
The local bars support the local musicians with money, food and beer.  There's always a jam going on the porch in the Ghost Town – fiddles, mandolins, guitars, and voices raised in harmony.
Occasionally, the outside world joins us – and it gets really interesting.
Once a year, one of the biggest and best music festivals in Texas – the "Viva Big Bend" festival turns Alpine and Marfa into a huge music venue.  Every location that could possibly host music does.
Headliners like Joe Ely, Randy Rogers, Butch Hancock and The Derailers are featured this year, along with dozens of local and lesser-known performers.
The streets of Marfa and Alpine are lined with cars.  Because the venues are fairly close together, the sidewalks are full of music lovers.  It reminds me of Austin in the 70's.  Bearded cowboys with crisp Stetsons mixed with hippie chicks with flowing dresses and scarves mixed with long-haired hipsters in skinny jeans and black t-shirts.
And a liberal sprinkling of aging musicians, of course.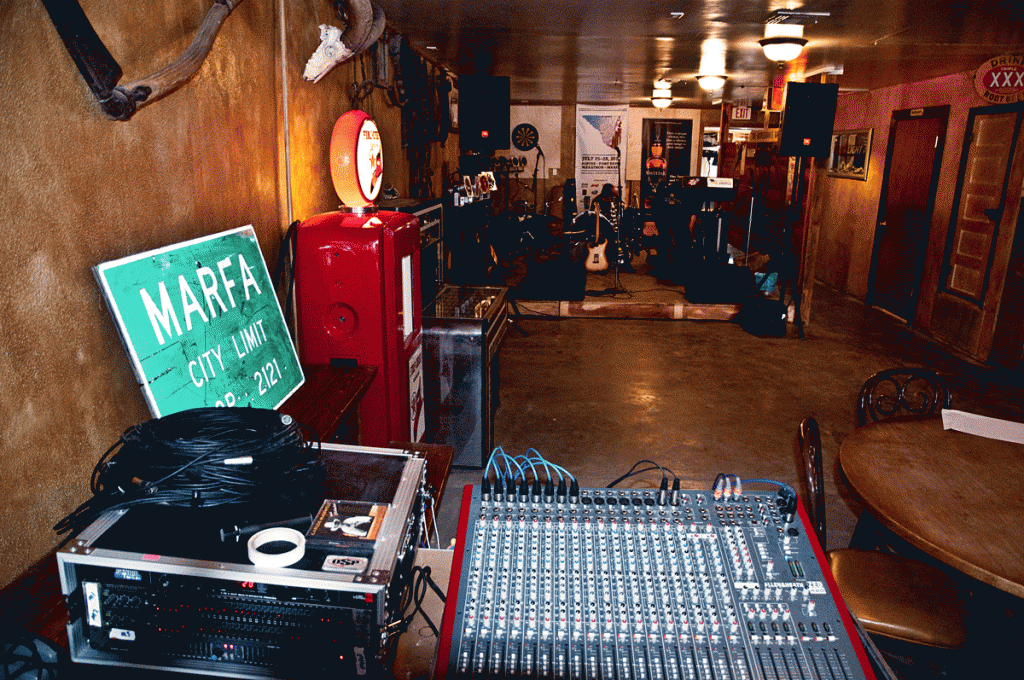 Thursday night, I played the Lost Horse Saloon in Marfa with the Carlos Maxwell band.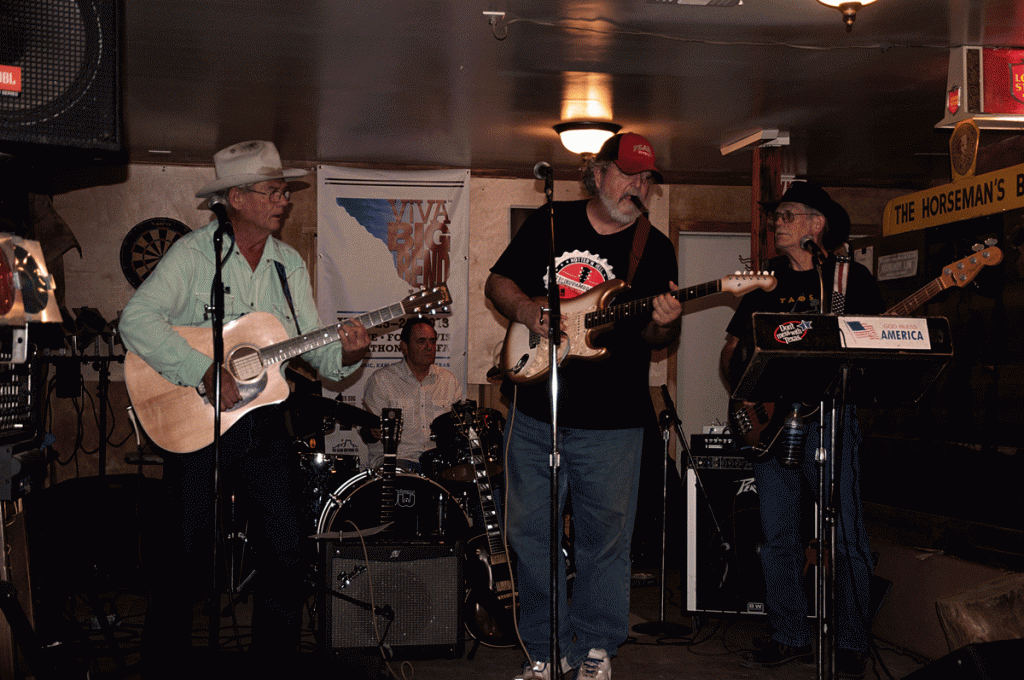 It was a delight.  It's always fun to play with Charley.  The promoters were organized.  The PA was more than adequate and the sound guy was very accommodating.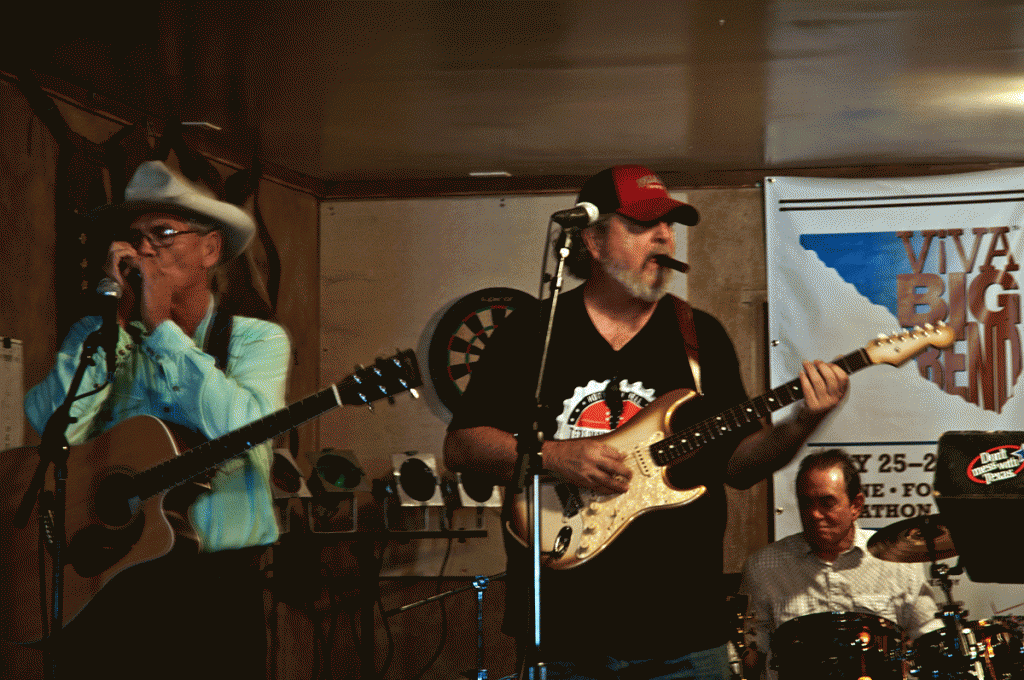 The sponsor was a Bourbon whiskey distillery, and they provided free sample for the band.  That was nice.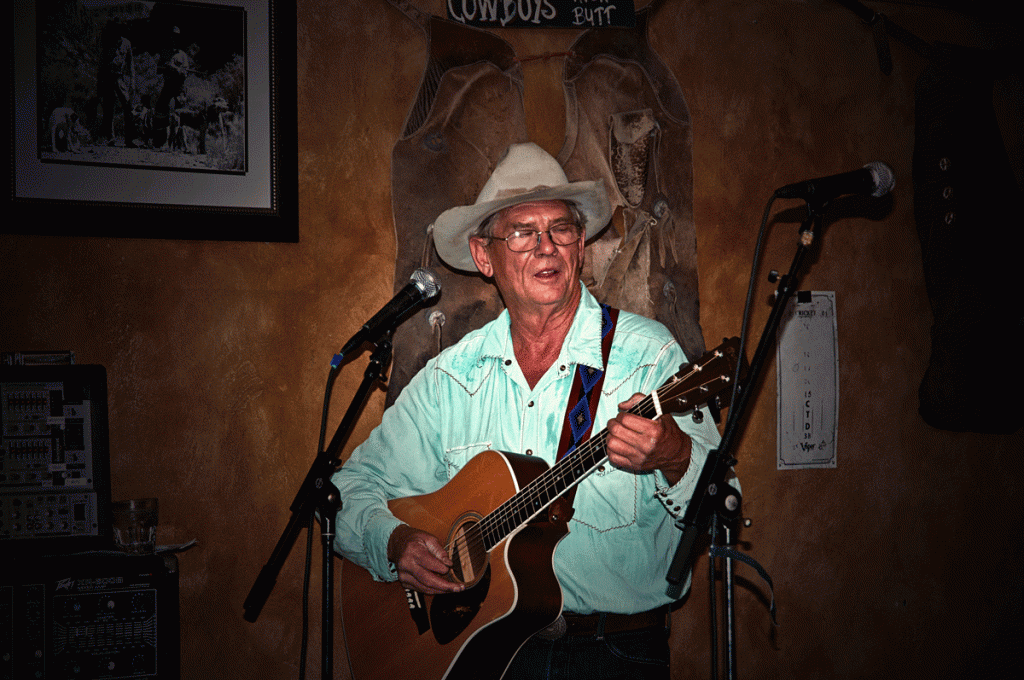 Jalapeno Schwartz met me in the parking lot.  Not only does he make house calls, he also carries guitars.  He also took most of these photographs- thanks, JP!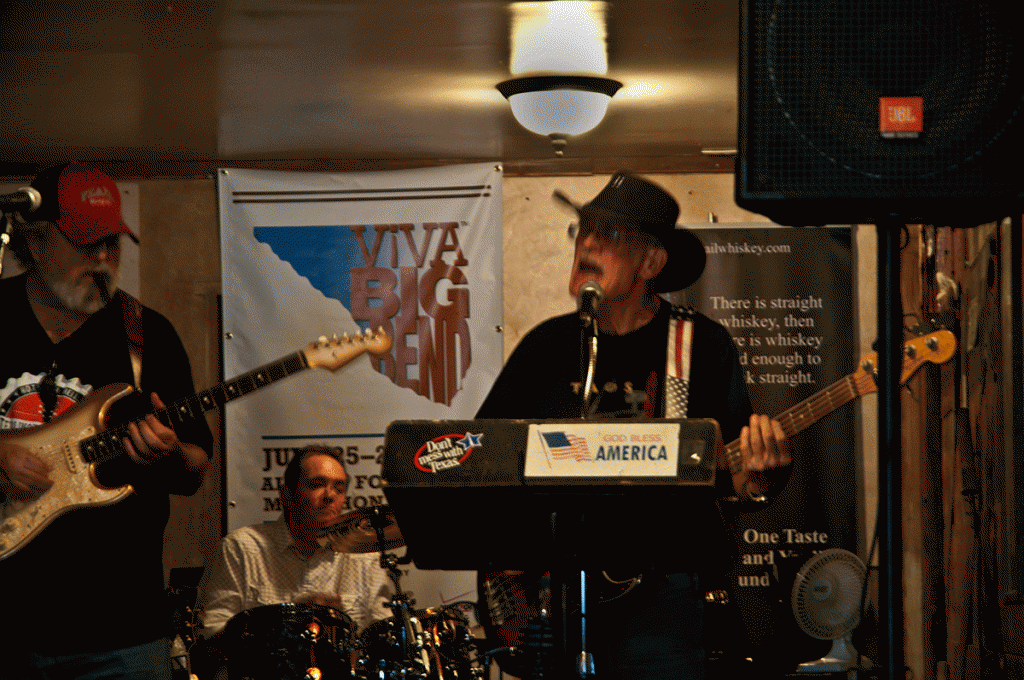 I'll be playing with Carlos again on Saturday- 3:00 at the Holland Hotel in Alpine. Come by and say hello.
Later that night, I'll be sitting in with Hank Woji at La Kiva in Terlingua to help him celebrate his new CD.