The Third Legendary Jam was a blast.
There were a lot of "usual suspects" on stage, as well as a few new faces:  Ted, James, and Greg were 1st timers and were delightful.
There was also a little drama, which has led to the "No Whiners, No Banjos" rule which will be strictly enforced at future jams.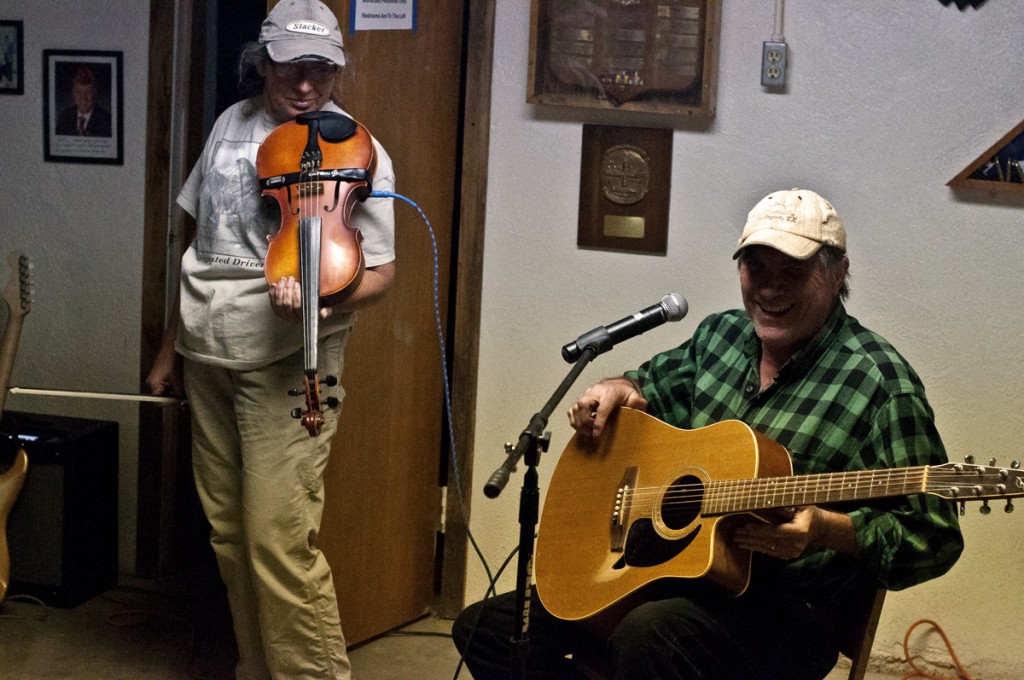 Jeremy, of the Austin Bike Zoo was in Attendance, along with a full house of Ranch and South County characters.
The food situation was sketchy for a while, Ron brought crawfish and there was whiskey fudge… all hopes for a balanced meal were seemingly dashed until Bobby showed up with BBQ pork, brisket, and sloppy joe fixin's.